One Voice Children's Choir
is creating Music and Videos to inspire the world
Select a membership level
Friend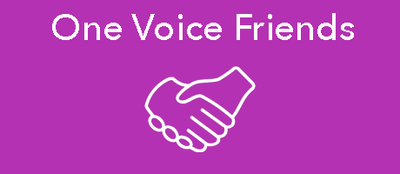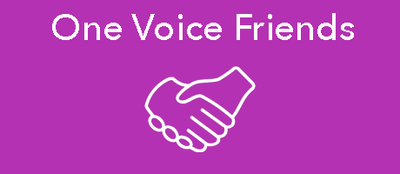 Musical thank you message sent once each year from OVCC

Hand-signed copy of each new album released
Family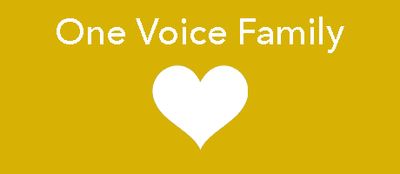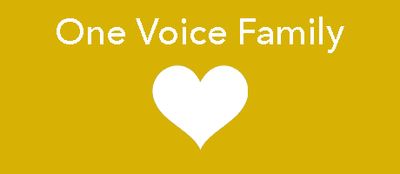 Musical thank you message sent once each year from OVCC

Hand-signed copy of each new album released

Name listed in as a Patreon on the OneVoiceChildren.org website
About One Voice Children's Choir
About One Voice Children's Choir: Who We Are and What We Do
Hello! One Voice Children's Choir (OVCC) loves to make and share music. OVCC is part of a nonprofit organization that aims to inspire the world through the power of children's voices.
OVCC started as a children's choir for the 2002 Winter Olympics directed by Masa Fukuda. The children participating loved their experience so much that they continued to sing together until the group officially became One Voice Children's Choir in 2005. Masa arranges and produces music for the choir that resonates with an audience around the world. In 2014 OVCC did a cover of "Let It Go" with Alex Boye, which launched their YouTube following. That same year One Voice Children's Choir had the opportunity to participate up to the the live quarter-final round of America's Got Talent. Recently OVCC represented the United States at the 72nd D-Day Commemoration in Normandy, France.
We love to inspire others through our performances. We also produce music videos to help our unique music reach and create bridges between people and cultures around the world. Our YouTube channel now features dozens of these videos. One Voice Children's Choir is a musical family working to make the world a better place, and we would love you to join us.

How We Use Your Support ($)
As a non-profit we heavily depend on volunteers and donors in order to create, produce, and fund our music projects. Your patronage allows us the administrative and creative team to build musical opportunities for children to build confidence, inspire, and serve. One of our key mottos is that we sing to bless, not impress.
Each project requires a unique array of elements such as videography, sound production, lighting, costuming, and design. With your support we look forward to creating more music for people to enjoy. Thank you!
Common Questions
Do I have to pay in US Dollars?
No, feel free to pay in any currency. As Patreon is a US based website, amounts are usually calculated in dollars, but feel free to use any currency and it should be automatically converted.
How many music videos will you release each year?
We anticipate releasing about one music video each month.
I don't have much money, can I still become a Patron?
Yes, please only sign up to donate what you can easily afford. Even $1 per month adds up, and is greatly appreciated! :)
Can I stop donating in the future if I can't afford it?
Yes of course! You can log in to change or cancel your pledge at your convenience.
I'm still confused. Can you help me?
Absolutely! If you have questions about using Patreon, or encounter any problems with the signup process, the Patreon support team is really friendly and helpful! You can send them a message by 
clicking here
. If you have questions specifically about OVCC's Patreon page or rewards, music, or just want to say hi, you can send us a message at 
[email protected]
!
By becoming a patron, you'll instantly unlock access to 15 exclusive posts
By becoming a patron, you'll instantly unlock access to 15 exclusive posts
Recent posts by One Voice Children's Choir
How it works
Get started in 2 minutes