Jan Loos - Online Tabletop
Jan Loos - Online Tabletop
Tokens / Digital Miniatures for Role Playing Games
Select a membership level
Moulinette Mage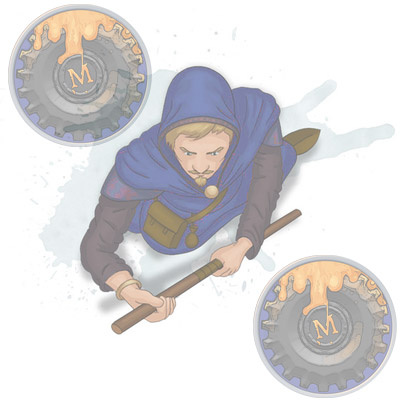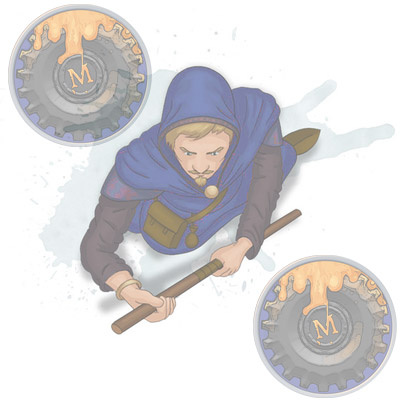 Moulinette is a asset management tool for Foundry VTT By joining this tier you get access to all my tokens, and you can drag and drop them in your Foundry VTT game by using the Moulinette Module.
Important: See Instruction Video https://www.patreon.com/posts/moulinette-mage-72146625 Before Joining this tier.
Important: You won't be able to download the packs from the archive.
Mage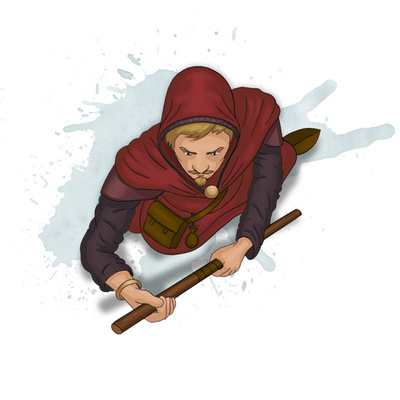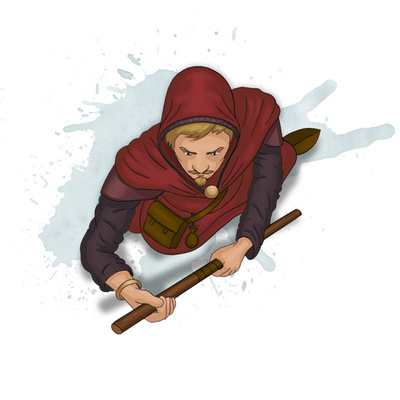 15+ Tokens per month
Multiple variations for each token
Moulinette for Foundry tokens
Discord chat
Access to backlog of 2000+ tokens
Access to Collaborations such as maps/items/adventures
Includes Discord benefits
Lich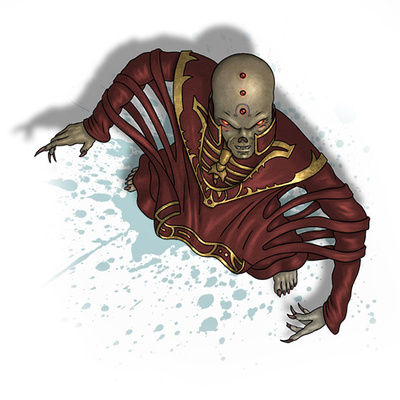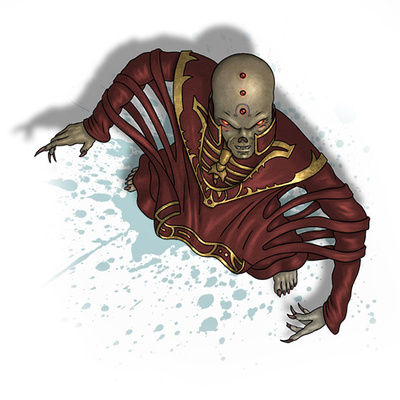 If you want to use my content commercially,
contact me
for approval.
Once approved, you can join this tier and use the tokens
commercially
 if you agree with the following conditions:
You must include an attribution to Jan Loos with a link to this patreon.

You can use the tokens commercially for as long as you are a member of this patreon tier. If you decide to leave this tier, you can still sell the products containing my tokens that you created while you were a patron, but you are not allowed to include my tokens in any new products.

You may include up to 10 of my tokens in your commercial product.

You may publish up to 4 commercial products using my tokens per month.

It is not allowed to sell the tokens individually or as packs containing just the tokens.

Adventures and other written products that include my tokens must be at least 1000 words of length.

You can use tokens that are listed in the Archive post.

If you use my tokens in Social Media or other promotional posts, a mention is appreciated but not required.
If you have any questions or want to discuss different terms, contact me.
Includes Discord benefits
About Jan Loos - Online Tabletop
Hello! I am
Jan Loos
aka
Online Tabletop
. I'm an artist from the Netherlands that loves tabletop RPGs. I create
top-down tokens
that you can use for your
Dungeons & Dragons
,
Pathfinder
, or other roleplaying game systems.
Tokens Explained
Top-down tokens can be compared to
digital versions of miniatures
.
Even though nothing beats the experience of a real life game with dice and paper,
playing tabletop roleplaying games through the internet
is becoming better and better.
Virtual Tabletop Software
Virtual Tabletop software such as
Roll20, The Foundry
 and
Fantasy Grounds
have greatly improved the ability to play online, and are a
popular alternative
to real life tabletop roleplaying games. You can play from the comfort of your own home, with people that live all over the planet.
Just like in real life, it is fun and useful to have
a miniature or token that resembles your characters and npcs
on a battlemap. This can be as simple as a simple marker, an image grabbed from the internet, or the
digital top-down tokens
that you can find on my Patreon.
What I offer you in return for your Patronage
Moulinette Mage $3 Tier
Moulinette is a asset management tool for
Foundry VTT
By joining this tier you get access to all my tokens, and you can drag and drop them in your Foundry VTT game by using the Moulinette Module. However, you won't be able to download the packs from the archive.
Important:
You need to also be a Patron of Moulinette to be able to access the content.
Here is a video on 
how to use Moulinette
within Foundry VTT when you are a Moulinette Mage Tier Patron.
Mage $8 Tier
By joining my Patreon on the
Mage
tier you will get a minimum of
15+ top down tokens per month
. you will also get 
extra variants
of the same token with a different color scheme and/or different weapons/equipment. You will be get to
You will
instantly
get access to a backlog of over 2000+ tokens.
You will be able to join my personal
Discord
server. Where I will share work in progress pictures, and sometimes stream while working.
You get access to collaborations and extra materials that were previously available only only available for the Arch-Mage tier.
Lich $25 Tier 
This tier gives you commercial rights to use the tokens as part as adventure packages that you publish on marketplaces such as Roll20, Foundry, or Fantasy Grounds. But contact me before joining this tier.
Old Tiers that are no longer Available:
Arch Mage Tier
The Arch-Mage tier was a tier that gave Patrons access to a monthly collaboration. The collaborations still exist but are now available for the $5 Mage tier. The reason for the change was - I didn't want to be dependent on other creators to provide content anymore, and I wanted more of my Patrons to be able to access the content.
Founding Member
If you were a
Gold Tier
member before 2021. You will get all the benefits of the Mage and Arch-Mage tiers for the same monthly price that you are used to.
How does Patreon work?
If you like my content, you can
consider becoming a Patron
. You pledge an amount based on the rewards you would like to receive. Each tier gives you
different rewards.
You will be billed for the tier amount once you become a member, and
at the start of each following month
.
If your financial situation changes, or for some reason you don't want to be a Patron anymore, you can revoke your patronage at any time you like, no strings attached.
If for some reason, I am unable to create tokens in a certain month, I will use the option to pause the billing cycle, so you will not be charged.
$2,408.46 of $3,000
per month
Amazing!
Another goal reached. I am super grateful to be able to work in the tabletop RPG business.
8 of 9
Become a patron to
Connect via private message
Recent posts by Jan Loos - Online Tabletop