OOPUS
is creating The Future of Folk
Select a membership level
One can make a huge difference
- access to patreon posts and feed
- personal thank you

Hi five!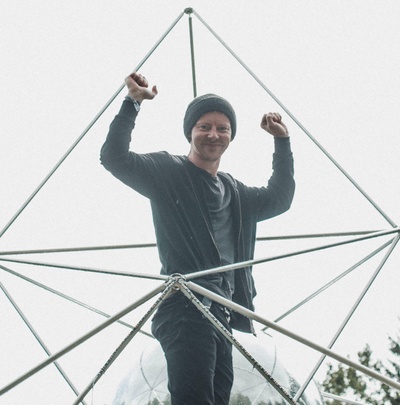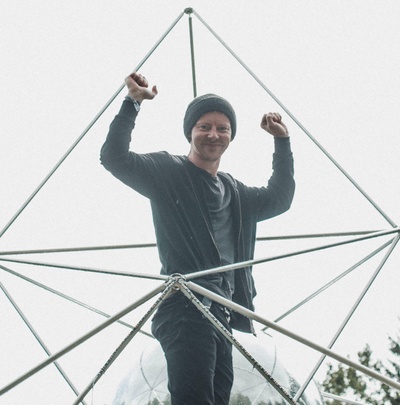 - access to patreon posts and feed
- first to hear about about upcoming projects, tours, and releases
- personal thank you
Like buying a CD per month
- access to patreon posts and feed
- first to hear about about upcoming projects, tours, and releases
- personal thank you
About OOPUS
Greetings from OOPUSWHO ARE WE?
We are a group of four independent musicians, lights and visuals artists, curators, event organisers and creating together what we love most. Our brainchild OOPUS is an audiovisual band combining light installations and visuals, modern electronic sounds and rhythm with traditional instruments and dance music. In short, the future of folk!
Members of the band are Mari Meentalo (Estonian bagpipes, vocals, flute, whistles, jew's harp, hulusi, Estonian 6 string zither, looper), Johannes Ahun (sound engineer, live analog synthesizers), Aleksander Sprohgis (lights and visuals, installations), Kerttu Kruusla (photo and graphic design)
The Legend of OOPUS
by Aleksander Sprohgis
Once upon a time there was a king and a queen. The king's name was Johannes. The king was strong and was fighting with other kings in sailing and bike racing but it did not give him the gold and peace of mind that he needed. So he decided to make music and became very good at it. And then he met the queen. The queen's name was Mari and she was very beautiful. She knew very old tunes and sang and played them with old traditional instruments like flute, but she was always dreaming about making music with more modern electric way so she could have her own cables and fx controllers. So king Johannes and queen Mari decided to make a band. The band was called OOPUS because at first the songs were very long. They performed in some places and played their music but there were no blinking lights. So they met wizard Aleksander who had lots of blinking lights and knowledge how to control them. Soon they realised that no one was taking pictures of them. And no one could not see who they were and what they were really doing. But king Johannes had once heard of princess Kerttu in a land far-far away who liked to take beautiful pictures and draw. So he asked her to come to their event and take pictures. And a lot of people saw these pictures and started to follow them.So king Johannes, queen Mari, wizard Aleksander and princess Kerttu decided to join and have been together as a band ever since.
WHY SUPPORT US?
Our aim is to develop folktronica genre in Estonia, curate and create different platforms for artists fusing/merging traditional and electronic music and make Estonian traditional culture relevant through our art.
At the time being we are working on our new album that will be released fall 2021.
Your contribution is highly valued and appreciated. It helps us develop as a creative group and keeps the art afloat.
When becoming our patreon, your name will be written all over the sky with never fading stars and will be visible to all till the end of times. We will forever remember you and die whispering your name until the echo fades with four winds. This is your chance to help and contribute to the future of folk.
Yours Sincerely,
Mari, Kerttu, Aleksander and Johannes
OOPUS
By becoming a patron, you'll instantly unlock access to 8 exclusive posts
By becoming a patron, you'll instantly unlock access to 8 exclusive posts
How it works
Get started in 2 minutes