Opera Chaotique
is creating Songs, Music-Theatre Shows, Videos
Select a membership level
Medea's Love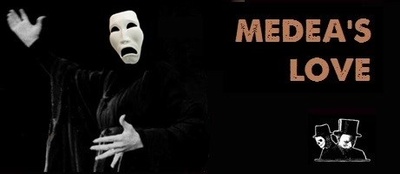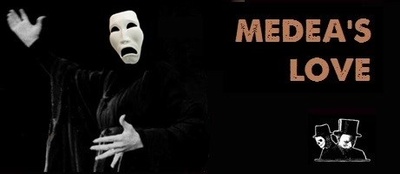 You're supporting us with your love, and that's huge. You'll get access to patron-only posts and downloads of some projects.
Know this: your support is really really important, as important was the love of Medea for her family!
Thanks

Socrates Shot
You are great!
Same things as the love of Medea but with an extra philosophical shot from Socrates with Work in Progress updates from our new show and songs!
Thank thank you, or as the Greeks say, Ευχαριστούμε!!!

Work-in-progress updates by mail
Aristophane's Tip
You're awesome!
You'll get access to the patron-only posts of course , and you'll also be DIRECTLY emailed with downloads of any new content (PDFs, MP3s, MOVs,) with new work in progress stuff, lyrics, music etc.
Thank you so much.

Work-in-progress updates by mail
About Opera Chaotique
Hi everybody,
this is our new page, in which you can be our patron.
With your support we can be
FREE
to make art. This is a new way of
ASK & GIVE.

For an overview of how patreon works, they've got a great video
HERE
to explain all of it.
But basically: using your credit card (totally safe & secure) (or paypal) you're charged $1 (or more, if you choose) at the end every month to support us in our art-making, because your support will also help us to pay our general costs (Music production, studio costs, video directors, collaborators etc). Music business is a an expensive business.
In return you will get all this amazing stuff that we offer you -
new songs, videos, rare photos and videos
etc
Now, here are some things you should know about us
We are a Greek duet, inspired by the culture of our ancestors. We have created a
post – drama act
that includes a powerful dose of
Tragedy
, even more
Comedy
, mixed with modern styles culminating in a
Dionysian Cabaret.
From 2011 we've performed in 19 countries, recorded 4 albums, shared the stage or the studio with members of
Tiger Lillies, Nouvelle Vague, Ojos de Brujo, Tuxedomoon
and great artists such as
D. Savvopoulos, L. Machairitsas
and others!
In our shows anything is possible: Marquis de Sade and Charles Bukowski hang out together, poets and painters are searching for their muses and the Phantom of the Opera travels to New Orleans. All these under the spirit of Aristophanes' Dionysos.
For more info just visit our site 
https://www.operachaotique.com/
https://www.facebook.com/operachaotique/
Your support is huge & we thank you for your love!
Tenorman & Voodoo Drummer
How it works
Get started in 2 minutes