Oracle of the Void
is creating the Legend of the Five Rings searchable historical database
Select a membership level
Ashigaru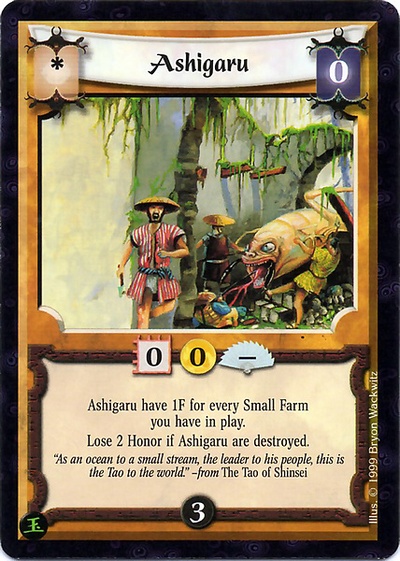 Foot-soldiers of Rokugan.   Just to show your support of the Oracle.

* All patrons get a badge on Discord to show your support of the Oracle.

Includes Discord benefits
Samurai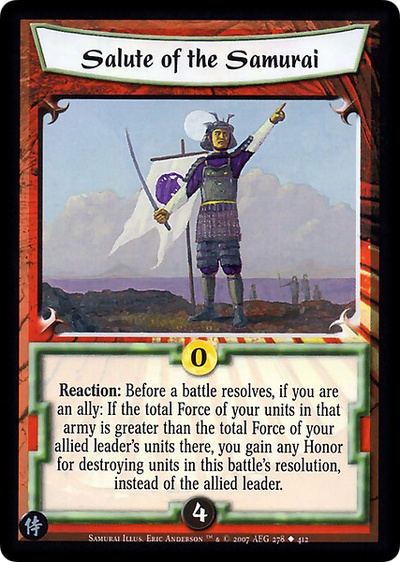 Currently no specific benefits but:
* Samurai are the community leaders who strongly show their support
* I'll give a free Iaido or Aikido lesson to any Samurai who wants to make the trip to Manhattan, Ks :)
* I intend that the samurai tier will eventually get perks like access to bigger images in the Oracle, etc.

* All patrons get a badge on Discord to show your support of the Oracle.

Includes Discord benefits
About
Oracle of the Void is a card search engine and deck builder built for the Legend of the Five Rings CCG.   When the CCG ended, Don Eisele (that's me!) who authored the Oracle took over the operation of the service.
Last year my day job had a fire that flooded our data center so we're moving everything to the cloud. Because of this I've been getting my AWS feet wet.
Update: The site still has some tweaks and things to work out, but is getting close to ready.  It now has a working model running on AWS (using S3, DynamoDB, Lambda, Elasticsearch, Jquery and JSrender).  There is a rich query language you can use in addition to the boxes, and the output options are much better than before (lists, visual, proxy printing, text, csv and more).
More things are separate than before, so I am able to add more games (LBS is already loaded), so we will see more games in the future.
I also am writing this as a fully-realized API. In fact, my own web front end uses the same API that other things would be able to use.
I also got a pile of stuff we never got entered that we will be uploading (various scans if different reprints) that we should be getting closer to being complete.
Since there will be some ongoing costs with the Oracle, I'm starting this Patreon to cover my costs and hopefully help further expansion.    If anyone wishes to get more games/etc added into the oracle, please contact me.
Feel free to join us and discuss on Discord: 
https://discord.gg/3ahYmwn

Also like the Facebook page: 
https://www.facebook.com/oracleofthevoid
Keeping me caffeinated (Tea and Chai Tea) to work constantly!
2 of 4
Become a patron to
Connect via private message
Recent posts by Oracle of the Void