Organization Unbound
is creating practices that change the way we change the world
Select a membership level
Pledge $1 or more per month
In the words of Winnie the Pooh, "Sometimes the smallest things take up the most room in our hearts." With a pledge of $1 or more per month you will receive the draft chapters of our book as we write them. You will also have access to our Patron-only feed where we share updates on how the book and other projects we embark on are evolving. 
(This applies to all pledges of $1 or more)
Pledge $5 or more per month
With a pledge of $5 or more per month, you will feel the satisfaction of knowing that for the price of a cup of coffee (in many cities around the world), your pledge will add up to a very meaningful amount over the course of a year.  
Pledge $10 or more per month
With a pledge of $10 or more per month you will feel like a heroic person. Although it is unlikely you will be able to leap the summit of a mountain in a single bound, you will be helping to expand Organization Unbound's reach every month, without any physical exertion. Enjoy your new super powers! 
About
Join our circle 
of sustained support!

For the past 9 years, Organization Unbound has been cultivating a learning community around one simple question: "How can our organizations become the change they seek?"

And we have been amazed.

At the number of people asking this question.
At the beauty of what they are starting to find.
At the way this question disrupts old systems.
And reveals new ones.


Lately more and more people have been reaching out to share their gratitude for this body of work and express a desire for a more connected learning community. If you would like to see Organization Unbound expand its reach and impact more organizations, we invite you to 

contribute a monthly pledge. 
.
$1, $5, $10, $20, $40, $100
No amount is too small or too large

Deciding on an exact amount can be tricky.
To help you out, consider this reflection from a fellow contributor:
"I cannot begin to measure the impact that Organization Unbound has had on me personally and on my social enterprise…How do I put a figure to something so non-quantifiable? My view is that if you have the means, it is better to give an amount that feels too low than to not give at all. What I have done is to start with a figure that pops up in my mind, that I feel comfortable with. But rather than seeing it as indicative of the relationship, I see it as a symbol of the immeasurable value of the relationship." 
Whatever you decide, you can easily stop, increase or decrease your recurring contribution at any time. 

With gratitude,
Tana, Cristina, Warren & Tim
www.organizationunbound.org
.
Help us reach our goal of


becoming a

crowd-sustained

initiative
$351.49 of $1,000
per month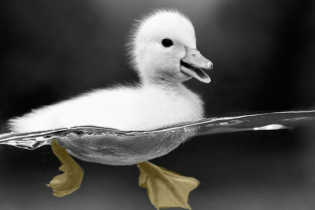 RAISING $1,000 IN MONTHLY PLEDGES will enable us to stay afloat! It will cover our core costs:



1) The writing and research we'll be doing in 2018/19 for a book on expressive change.

2) The minimum human hours needed to sustain the learning community we've grown over the last seven years.

3) The bare necessities like internet, web hosting, and domain registration. 


Any funding we raise on Patreon is hugely helpful, but reaching this first goal represents an important milestone for us.


1 of 4
By becoming a patron, you'll instantly unlock access to 9 exclusive posts
By becoming a patron, you'll instantly unlock access to 9 exclusive posts
Recent posts by Organization Unbound