Oriol Elias
is creating Tiki Training Camp
Select a membership level
Shot of Overproof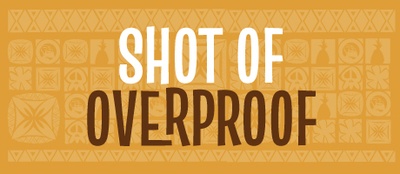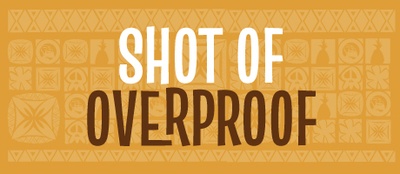 Gracias por apoyarme en este proyecto, me tomaré un shot de overproof a vuestra salud!
---
Thanks for supporting me in this project, I will toast you with an overproof shot!

Menehune of the Camp
Acceso a los recetarios y guías PDF, esta biblioteca se actualiza con un pdf al mes.
---
Access to PDF guides and recipe books, this library is updated with one pdf per month.

Beachcomber of the Camp (Promo)
Limited (0 remaining)
Acceso a los recetarios y guías PDF.
Videotutoriales exclusivos.
Grupo de Telegram "Ohana of the Tiki Training Camp" donde estar en contacto con toda la comunidad.
---
Access to PDF guides and recipe books.
Exclusive video tutorials.
Telegram group "Ohana of the Tiki Training Camp" where you can be in contact with all the community.
About Oriol Elias
¡Aloha!
Me presento resurgiendo desde las profundidades de la cultura tiki española de los 70s hasta el auténtico tiki revival europeo, soy Oriol Elias aka "The Bald Bastard" y viajo por el mundo expandiendo la palabra del tiki.
Soy un amante del ron, un experto en tiki, un apasionado de los cócteles con base en Barcelona, España. Soy uno de los tiki bartenders más conocidos de España, he dedicado los últimos 11 años de mi vida a perfeccionar mi oficio en algunas ronerías y bares tiki de Barcelona, incluyendo Tahiti y Caribbean Club.
El nombre de mi página web, "Three of Strong", se basa en la clásica rima de la receta del Planter's Punch:
"One of sour, two of sweet, three of strong, four of weak"
Siendo el ron el "strong" en esta receta y el Planter's Punch la base que Don the Beachcomber usó para crear sus famosas Rhum Rapsodies, podemos entender el concepto en el que esta página se especializa: ron, cócteles tiki y más…
Viajo por el mundo de evento en evento, desde Barcelona a Miami, pasando por Lima, Paris, Berlin,…Enseñando sobre ron y cócteles tiki en masterclasses, seminarios y talleres, también soy juez internacional de cata de ron ( en festivales como Miami Rum Renaissance, Barcelona Rum Congress, Paris Rhum Fest o International Sugarcane Spirits Awards), profesor tiki online en la plataforma Dash Workshops y miembro fundador del Barcelona Rum Club.
El siguiente paso dentro de mis proyectos es crear en Patreon mi propio
Tiki Training Camp
online sobre coctelería tiki. Un espacio donde poder crecer como profesional, enseñando lo que más me gusta tanto a bartenders profesionales, home bartenders o aficionados de la cultura tiki, ofreciendo una formación de forma continuada sobre el mundo de los cócteles exóticos.
Un espacio donde daré a conocer todo lo relacionado con este estilo de coctelería: su historia, sus orígenes, los personajes más influyentes, sus secretos mejor guardados, sus etapas, sus cócteles clásicos y también los modernos, el mundo del ron, la evolución de las paletas de sabores, ingredientes,…en definitiva, lo que he ido aprendiendo con el paso de los años, mi punto de vista de este estilo de coctelería y mis trucos para crear cócteles.

¿Te atreves a formar parte de mi Tiki Training Camp?
¿Qué puedo ofrecerte?
Conocimiento sobre la cultura tiki y su historia.
Asimilación de la estructura de los cócteles tiki.
Aprendizaje de los clásicos.
Entender el mundo del ron.
Producción de ingredientes caseros.
Uso de las herramientas de coctelería apropiadas y sus técnicas.
Técnicas de decoración de cócteles.
Trucos para poder crear cócteles tiki de autor.
Trucos para optimizar el servicio de los cócteles y análisis de costes.
Todos los contenidos en español e inglés (los videotutoriales doblados al inglés).
¿Qué vas a encontrar?
A través de varios videos a lo largo del mes, iremos conociendo la historia de la coctelería tiki y aprendiendo este estilo de coctelería. Aprenderemos cada detalle de estos cócteles, desde las herramientas y su ejecución a los ingredientes en profundidad.
Recetarios y guías en PDF
Publicación de recetarios y guías visuales de determinadas técnicas explicadas en las clases.
Formaciones específicas y sesiones de preguntas/respuestas para poder resolver vuestras dudas en directo.
Consultoría y formación personalizada
Y si a pesar de todo esto todavía necesitas más…¡esto es lo que estabas esperando!
Ofrezco clases online donde podremos focalizarnos en las temáticas que más te interesen o ayudarte a desarrollar un proyecto determinado. Puedes escoger entre 1 o 2 horas de clase personalizada al mes.

Mahalo nui loa por tu apoyo y ¡Bienvenido a mi Tiki Training Camp!
------------------

Aloha!
I introduce myself emerging from the deeps of the Spanish tiki culture of the 70s to the authentic European tiki revival, I'm Oriol Elias aka "The Bald Bastard" and I travel the world spreading the word of tiki.
I am a rum lover, tiki expert, an apassionate about cocktails based in Barcelona, Spain. One of Spain's premier tiki bartenders, I have spent the last 11 years of my life honing my craft in some of Barcelona's rum and tiki bars, including Tahiti and Caribbean Club.
My website name, "Three of Strong," is based on the classic rhyme of the Planter's Punch recipe:
"One of sour, two of sweet, three of strong, four of weak"
With rum being the "strong" in this recipe and Planter's Punch the base that Don the Beachcomber used to create his famous Rhum Rapsodies, we can understand the concept that this page specializes in: rum, tiki cocktails and more…
I travel the world from event to event, from Barcelona to Miami, through Lima, Paris, Berlin, ... Teaching about rum and tiki cocktails on masterclasses, seminars and workshops, I'm also an international rum tasting judge (at festivals like Miami Rum Renaissance, Barcelona Rum Congress, Paris Rhum Fest or International Sugarcane Spirits Awards), online tiki teacher on the Dash Workshops platform and founding member of the Barcelona Rum Club.
The next step in my projects is create my own online
Tiki Training Camp
about tiki cocktails on Patreon. A space where I can grow as a professional, teaching what I like most to professional bartenders, home bartenders or fans of the tiki culture, offering continuous training on the exciting world of exotic cocktails.
A space where I will present everything related to this style of cocktails: its history, its origins, the most influential characters, its best-kept secrets, its eras, its classic and modern cocktails, the world of rum, the evolution of the flavor palettes, ingredients,… in short, what I have been learning over the years, my point of view of this style of cocktails and my tricks for creating cocktails.
Do you dare to be part of my Tiki Training Camp?
What can I offer you?
Knowledge about tiki culture and its history.
Assimilation of the structure of tiki cocktails.
Learning the classics.
Understand the world of rum.
Production of homemade ingredients.
Use of appropriate cocktail tools and techniques.
Techniques for garnish cocktails.
Tricks to create signature tiki cocktails.
Tricks to optimize cocktail service and cost analysis.
All content in Spanish and English (the video tutorials dubbed into English).
What are you going to find?
Through various videos throughout the month, we will get to know the history of tiki cocktails and learn this style of cocktails. We will learn every detail of these cocktails, from the tools and their execution to the ingredients in depth.
PDF guides and recipe books
Publication of recipe books and visual guides of certain techniques explained in the classes.
Specific training and Q&A sessions to answer your questions live.
Consultancy and personalized training
And if despite all this you still need more… this is what you were waiting for!
I offer online classes where we can focus on the topics that interest you the most or help you developing a specific project. You can choose between 1 or 2 hours of personalized class per month.
Mahalo nui loa for your support and welcome to my Tiki Training Camp!


By becoming a patron, you'll instantly unlock access to 50 exclusive posts
By becoming a patron, you'll instantly unlock access to 50 exclusive posts
Recent posts by Oriol Elias
How it works
Get started in 2 minutes