Outsideways
is creating adventure journaling software for outdoor enthusiasts.
Select a membership level
Plus Member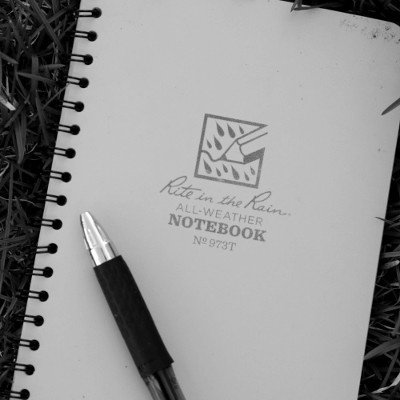 Supercharge your Outsideways adventure journaling with these added features:
Post to your journals by email
Post to your journals by text message (SMS)
Display your route on your journals map, live as it happens, using a Spot GPS tracker
A little blue + sign by your username :-)
The satisfaction of supporting an awesome project
More features planned...
In addition to journaling features, you will be able to participate in helping define the roadmap for future development. Learn what new features are in the pipeline, and help us prioritize what comes next.
Monthly Sponsor
Limited (1 remaining)
Sponsor Outsideways at this level for one month and have your logo and a link to your website displayed in the Outsideways sidebar.
About
Hello, I am Damien Tougas (a.k.a Toe Salad). I'm a software developer and and outdoors lover. I'm also an Internet geek.
I have been hiking and backpacking with my family since my youngest daughter was 3 (2006), and writing articles, blogging, and publishing videos about those experiences since 2008. In 2014 my family and I (i.e. my wife, myself, and our three children) successfully completed a thru-hike of the Appalachian Trail, which we chronicled as a 
video series on YouTube
.
I have spent a lot of time over the years exploring and participating in online communities related to the outdoors. I have been blow-away time and time again with the fantastic relationships I have been able to develop and sustain over the years as a result. Whether it has been meeting people online that led to in-person life-long friendships, or meeting people in the outdoors and maintaining those relationships online for years afterwards, the intersection of the Internet with the outdoors has enriched my life incredibly.
It is my desire, as a software developer, to blend my skills as programmer and my love for the outdoors to create tools that bring adventurous people together. To capture their experiences, share them with family and friends, and create authentic and vibrant communities and relationships. I want to create a space to enrich people's lives.
Towards this goal, I have created an outdoor adventure journaling platform called Outsideways.
 Anyone can join and create as many journals as they like. Outsideways was designed with features specific to outdoor pursuits and is constantly being developed to make it easy to chronicle adventures as-they-happen.
Outsideways is being guided by a set of principles that puts the member's needs first: 
Security and privacy are a high priority, not an afterthought
Your data belongs to you and you can download all of it any time you like
User experience, utility, and functionality are the first priority, not maximizing clicks or ad revenue
Stories and experiences take the front seat, I am not trying to build another site that feeds off of consumerism and GAS (i.e. gear acquisition syndrome)
If you are on board with this vision, and you would like to participate and support the continued development and ongoing maintenance of this project, there are a number of ways you can help:
Become a member of Outsideways! By becoming a member, you will automatically be added to our mailing list where you can follow along with new developments as they happen.
Follow other members, journals, routes, or anything else that interests you. By following things on Outsideways that interest you, you will be kept up-to-date on new stories and experiences people are sharing on the site.
Create journals of your own. If you embark on your own adventures, create some journals of your own so we can share in your experiences.
Provide feedback. The only way we can make things better is to have good feedback from our users.
Become a Patron. Help support the vision for this project by supporting us financially. The more patrons we have, the easier it will be to develop new features and grow the community.
Help spread the word. Help us to build this community by sharing it with your adventurous family and friends.
How does your financial support help?
We have monthly expenses for external services and subscriptions we use for our application
We can pay to advertise, go to trade shows, and grow our marketing reach
We can hire people to help us out with small design/development/writing projects for improving the software and user experience