OUTSPOKEN(podcast.com)
is creating a podcast
Select a membership level
Homing Pigeons (a.k.a. Homie Pigeons)
Just want to lend your support, but don't want a bunch of stuff. Thanks, Homies!
• I will email a photo of a personalized note with a handwritten message, to express my eternal gratitude. Or I can thank you telepathically if you'd prefer.
Walkie-Talkies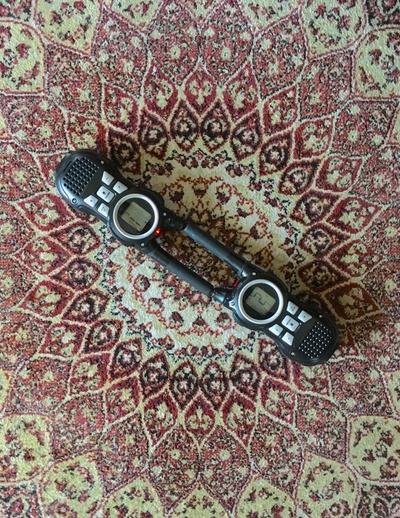 Endless BONUS CONTENT.


• This tier grants you exclusive access to all of the special segments and bonus material, such as Hypocrite's Corner, Dumb Twisters, Half Full and Outspoken Outtakes (with even more to come!), for as long as you're a member at this level or above.


• • THE FIRST 11 PATRONS who pledge at this level will receive a unique, hand-picked postcard with a handwritten thank you message from me.

Transceivers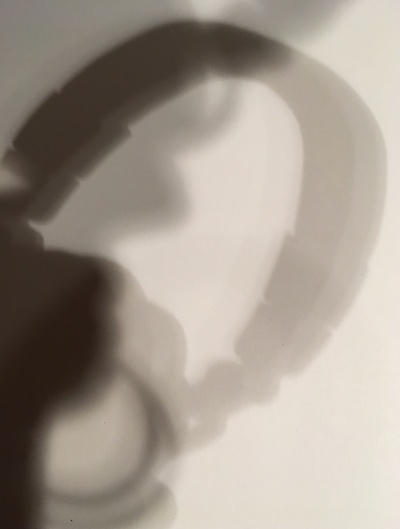 For MUSIC LOVERS... or at least for those who like my music.

• All of the theme songs and musical interludes from every episode of Outspoken will be made available for download, so you can keep and arrange them however you choose. Just the music, no talking. Every month I will release a new batch of downloadable files for you to keep, from the hundreds of existing interludes - with many hundreds more to come.


• Plus all the benefits from the $5 tier.


• • The FIRST 11 PATRONS to pledge at this level, and EVERY PATRON who pledges at this level for at least four months, will receive a unique PERSONALIZED MUSICAL INTERLUDE made by me, and sent to you in a downloadable file. [You can choose which instrument you'd like to be featured - electric or acoustic guitar, piano, or some kind of electronic weirdness - or you can leave it up to me. Either way I'll put lots of love into it, and it'll be yours to keep!]

About
Hi, everybody! Thanks so much for checking out my Patreon page!

All my life I've been looking for a pursuit that would fit with my particular set of interests and abilities, bring ongoing engagement and fulfillment, and lead to the creation of something meaningful and potentially helpful to others. And then...

I found it!!

OUTSPOKEN has given me a sense of purpose which until now had eluded me, and it has already made my life better in all the ways I thought it would, and in other ways I hadn't even considered. This is the best, most challenging, and by far the most rewarding creative work I've ever done, and I look forward to expanding it into every aspect of my life. And then I'll share whatever comes out of it with YOU!

The monthly membership model creates a direct relationship between ME, the guy making the stuff, and YOU, my beloved patrons. Doing it this way allows me to retain complete creative control over every single thing I do. No backseat drivers or interlopers telling me what to make, or how and when to release it, or what to charge- and this way the show will remain ad free!

Your patronage will encourage me to continue finding unique and interesting people to talk to, and to strive to bring you the best content I possibly can, week after week, for as long as there's a pair of interested ears in the universe. It will also allow me to:
• delve into endless new ideas and side projects, and bring them to fruition.
• make lots of cool, art-based merchandise related to the show, like shirts, hats, pins & patches.
• invest in new equipment or software, when things are on the fritz or in need of upgrading.
• travel to meet and interview more guests in more places... and so much more!

But this is not a one-way street; In addition to the regular weekly episodes, I plan to reward you with special offers, and prizes, and bonus content, and tons of music, and live streams, and merchandise, and original artwork, and more!

I believe that a conversation between two people who are genuinely interested in and engaged with one another, always leads to something worthwhile. My goal is to get more and more people talking about what goes on inside their heads; how they feel, what they think about, what their issues are and why, how they view themselves and others, and the world at large. I think we'll soon start to see how alike we all are when it comes to what we want out of life, and in our struggle to understand what exactly we're supposed to be doing here, regardless of any of the surrounding circumstances or backstory. I also hope to expand the circles of people striving to do good in the world, and help to make connections between like-minded folks who otherwise might not cross paths.

I love working on this podcast, and all the other creative projects that it has generated, and it has taken over a huge portion of my life- in ways that are mostly good or even great. It is also incredibly challenging and time-consuming to keep up with everything that I want this show to include. I plan to continue doing this for as long as I possibly can, and your support at any level would help tremendously. I want to live in a world where people are supportive and nice to each other, where creative expression is acknowledged and appreciated, and the folks who make or provide things for other folks are rewarded for their efforts. We can help each other build that world, and then we all get to live in it!

Thank you so much for your support!!

By becoming a patron, you'll instantly unlock access to 7 exclusive posts
By becoming a patron, you'll instantly unlock access to 7 exclusive posts
Recent posts by OUTSPOKEN(podcast.com)