Ovinology
is creating a podcast for farm & fiber lovers!
Select a membership level
Shetland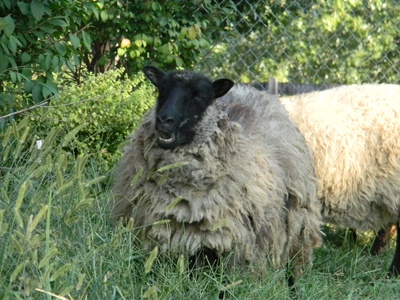 Though you be but little, you are fluffy and FIERCE! 
* Access to exclusive content
* Ballyhoo ringtone featuring Purl and Cinnabon
* Ask questions that will become podcast episodes!
* Discounts on orders from Ballyhoo Fiber Emporium

Icelandic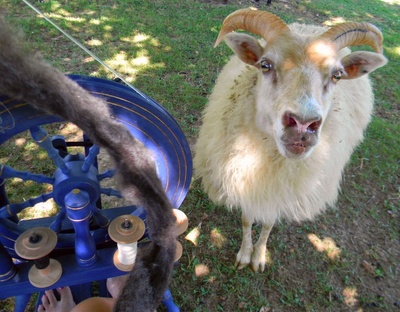 A little bigger, a little more independent, and with twice as much fiber, you know what you like!
* All the $1/wk benefits
* Weekly shout-out on the podcast
*A special holiday present from your favorite Ballyhoo sheep (this is an actual physical item, so I need your address!)
Gotland
* All the $1/wk and $2/wk benefits
* Name a Lamb! (Subject to availability) This tier entitles you to the same benefits as our Virtual Shepherd Program. Name a lamb, get fiber and photos.

About
Thanks for viztin'! You're obviously a person (or sheep) of exquisite taste and discerning mind, in search of extra and exclusive content. Let's start with a bonus introduction.

Who are you?

My name is Madeline. For over a decade, I've been a shepherdess, fiber artist, workshop instructor, shearer, lobbyist, agricultural advisor, podcaster, fiber ambassador, and general badass. If Louise Belcher and Katherine Hepburn had a baby and that baby bought a farm, I'm that. Fun fact: I'm also allergic to chameleons.
Do you wear clothes? Are you unhappy with climate change? Do you enjoy eating? Are you interested in making more ethical purchases? Do you have anxiety, like to laugh, appreciate sarcasm, or like to think?
THIS SHOW IS FOR YOU!!!

If the quality and creativity of Ballyhoo Fiber Emporium or Ovinology has become a valuable part of your life, please consider becoming a voluntary subscriber here on Patreon. You are the reason I do this, and your participation makes continued variety and consistency possible. THANK YOU FOR LISTENING!
Why Should I?
A lot goes into making a quality podcast: researching guests, scheduling and holding interviews,
editing audio, adding special touches, mixing sound, and uploading. I don't get paid for it, and
I LOVE
producing the show for you! Not only that, I am committed to community-funding this endeavor so you NEVER have to listen to boring commercials.
It takes about 4x the time to edit each podcast episode as the length of the interview you hear!
Here's your chance to earn some quality karma
and
get instant gratification! Click on the orange button. You'll get extra, unfiltered, guaranteed meaningful content for your money. Not all of it is sheep related; there are current events, recipes, feelings (yuck), music, stories, videos.... I promise to make you laugh and cry. Click it. You know you want to. And...
GO!
This amount will help me travel to better inform you. Patrons will get to vote on topics and experts and I'll go interview them. You'll get extra travel videos and (if they allow it) a hangout with the person you choose!

1 of 2
Become a patron to
Unlock 87 exclusive posts
Connect via private message
Recent posts by Ovinology
How it works
Get started in 2 minutes