Owen Cyclops
new practical mystical aesthetica
Select a membership level
Beryl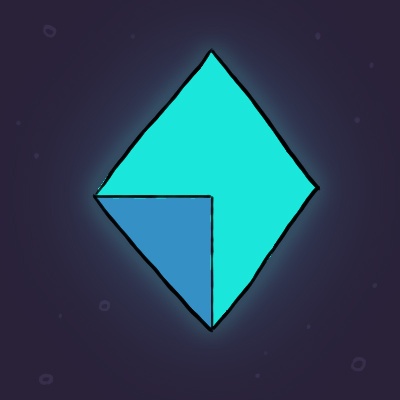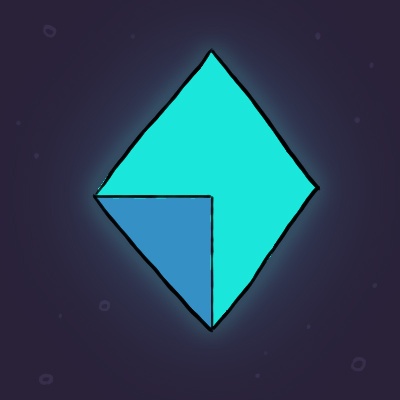 Any amount of donation: you get to see some stuff each week. (Edit: since it's coronatime and everyone's hard on cAsh I've been leaving a lot more of the posts unlocked for this tier. Just saying).

Emerald level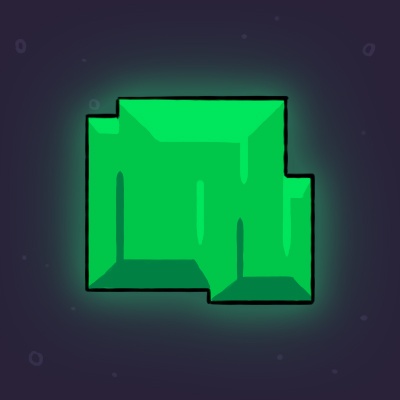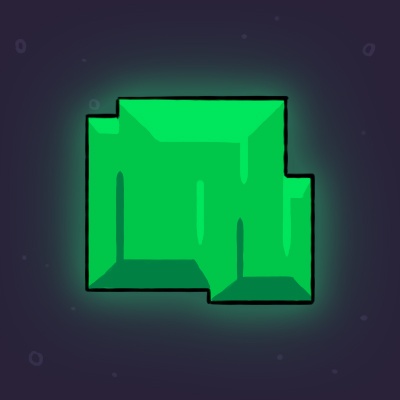 ($5- 20) This item grants you access to a secret feed that I will upload images of my sketchbook to by Sunday morning each week. Along with sketchbook image there will also be previews of other things I'm working on: you'll see it all.
Amethyst Sphere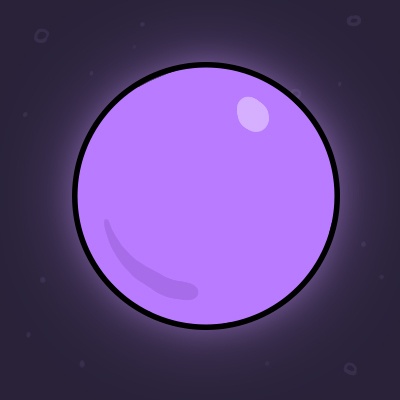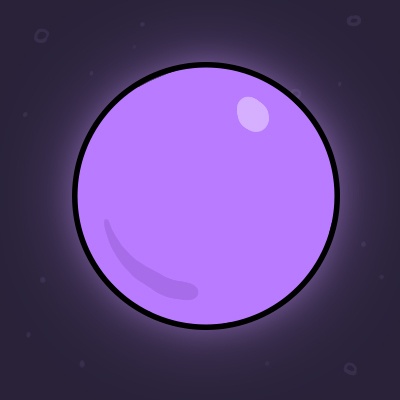 Perhaps you are a wealthy person who feels strongly about the cause I describe below and enjoys my art. Open to sending prints out at this level, or we can work something out.
About Owen Cyclops
I wrote a new description here because it's been a few years and things have escalated (that's good). Previous description is below.

THE SET UP: Hello. I am Owen Cyclops - resident internet weird guy. I have been working on art and illustration my entire life. A few years ago I moved out to a small town to try and run an art studio. It's going well, and now I'd like to accelerate to the next level.

My interests include: God, society, having a baby and a family, theology, philosophy, cryptids, why people go missing in national parks, UFOs, history of Christianity, America, the American religious experience and what makes it unique, the internet, being a man at this particular time, why civilization is not "going well", what we can do about it, vaporwave, esoterica in general, and I have a dog.

THE SITUATION: Things have been going well at the studio. The stars have aligned. I truly feel that the nexus I inhabit - the skills I have, my background, my interests - are all somehow perfectly calibrated to fill in a missing piece of the internet aesthetic ideosphere.

Said another way, I know I can "pop off". I'm in a perfect position - I'm not trying to tell anyone what to do, or how to live, I just happen to have certain interests and a certain artistic practice that I think can really take off and be a positive force.

I'm in a perfect position. My work has really developed way better than I could have planned. I run the spectrum from 'jester' to... more serious 'person', and move back and forth along the spectrum daily. One minute at the studio I'm making something that's just funny and amusing, the next minute I'm making something that can (hopefully) actually enhance someone's spiritual life.

My initial plan was to make it so that if you were on a certain part of the internet, you'd see my stuff. I did that. Now, I want to get to the point where if you're on the internet, you've seen my stuff.

THE BATTLEPLAN: So, this is it for me. I'm all in. There is no plan B. I'm thinking about my work and what I do here all the time. I have no hobbies outside of this. I'm all in, 100%.

I've crafted a little machine here that operates on multiple levels: weekly, I'm putting out comics. Behind the scenes, I'm pushing the aesthetics and images and comics to the next level: developing new styles, doing research, seeing how deep I can go with the comics in terms of theology, crazy ideas, putting interesting stuff out there, and then on top of all that I'm making more complex and elaborate images to release as art: actual new spiritual imagery, graphics, and fine art.

It's the perfect set up. It's working well. I just need a little more fuel for the fire.

YOU: That is where you come in (hopefully). Right now I'm making it work... but it's really difficult. I have to take on "normal" graphic design jobs, which takes time away from the operation here, and I'm usually playing a little bit of a dangerous game - do I take time away from the studio to get some fast cash that I need now, or do I sink time into something more elaborate and "real" and hope that it plays out later?

There's also always things to throw money at - test prints, materials, X thing breaks, the printer needs a new Y.. I'm sure you can imagine.

The patreon has become essential for all this. I point blank wouldn't be able to do any of this without it. It's the fuel that I can pour right into the car, and it's the net that allows me to go further and further out on a limb to make more things happen.

So, it's pretty simple. The more people that sign up here, the more time I can just sink right into the operation. Even something small makes a huge difference. I'm a swarm mentality guy so, a few hundred people giving a dollar each has a huge effect. It really makes a big impact on my end.

THE STORY: Signing up here let's you see behind the scenes. Every week (pretty much every week - I have a baby and a wife so, things happen. Maybe I miss 1/12 weeks. it's rare) I post on Wednesday evening.

I'm really proud of the feed and content here. Sometimes it's behind the scenes progress on bigger projects, sometimes it's longer comics the people on the outside aren't going to see for ... at least months, sometimes it's just what I've been working on in general, but I really push myself to have a good post every week and, frankly, I think what happens here is the coolest part of what I do. It's definitely unique.

That's the story. Like I said, I'm all in. This is not a passive operation. First thing in the morning I'm thinking about this. Before I fall asleep I have a notebook next to my bed that I'm working in. I'm planning out comics when I'm driving. I'm making notes about potential prints and shirts and general symbology when I'm walking my dog. This is it, and I know I can take things to the next level this year. 

If you'd like to see a weird unique piece of the internet, and help an obsessed guy on his quest to make cool and interesting stuff, this would be the place for that. Thanks for considering this and reading this.

__________________
__________________

Previous description (from 2018/2019(?))

Hello! You most likely know me from twitter, where I have greatly enjoyed broadcasting my thoughts and ideas for some time. In case you don't, here's the deal:

So many young people, like myself, are finding our society increasingly toxic. Often, for several years at a time, when people awaken to the reality of how bad things have gotten in our world, they are cast into an abyss of despair. Perhaps you know this feeling.

Wrestling with this reality consumed many years of my life, and I finally decided to put myself in a position to do something about it. I recently relocated to an extremely low cost of living environment so I could focus entirely on creating images. I still have a job but, this is what I spend all my time on. I'm thinking about my art production 24/7. It's what I think about while falling asleep and I get up early to work on it, every day.

I do not think images alone will solve our problem, obviously. I think of myself as one node in a much larger network working for social change, and this happens to be what I am good at. I spent many years studying classical drawing and oil painting techniques, have studied modern illustration and graphic design, I've studied with a Tibetan painting master, and have been drawing and painting on my own for over ten years.

Images have the power to alter reality, whether it is by uplifting someone's spirit with a simple drawing, or by spreading an idea or worldview with a massive public sculpture. Every religion and worldview relies on visual imagery in some way to get its message across - we have also seen artistic movements use a new aesthetic to facilitate social change many times in history. This is all well documented.

At the moment, I am surviving off of "normal people" graphic design work and a low key job - but I would like to switch over to focusing exclusively on stepping up the visual game for our ideosphere. I have big plans. We need analog (i.e. real and not digital) art, we need more readily available images out there in the real world, we need a graphic novel and more comics, we need more beautiful things: we require lots of things.

That is perhaps where you come in. I already sell prints and t-shirts via my website, and I will soon be making more fine art style high quality prints in my studio so, if you'd like to trade money for tangible things as a way of helping out this cause, we can already do that.

I am keeping this patreon simple at first. 5 dollars a month (or more) gets you the full situation: I upload my sketchbook and a general behind the scenes situation every Sunday. So, some weeks it's all pages from my sketchbook, some weeks if I have new graphics or a new comic sketched out, I'll post that also. It's basically like you get to see the things I normally wouldn't show people (no one sees the sketches I post here but you guys) and previews of stuff before it comes out. For 1 - 3 dollars a month, I call this the light package, so when I upload every week, you'll get to see one or two things. Still cool but not the full package.

Expect theological notes, studies on religious imagery in general, sketches, visual ideation, this is basically a back stage pass for you to see into the laboratory of my mind, if you feel so inclined.

I am "all in" on the general cause of uplifting our society, and I truly feel that everything in my life has lead up to me creating visuals for this strange situation we now find ourselves in. If your heart is also disgusted by things like the opiate and suicide crisis, the rapid spiritual downfall of the American people, and rampant nihilism literally killing people at an industrial rate, then we are of two minds but of one spirit, and I hope we can help each other on this odd journey.

UPDATE: Now that it's been about six months, just want to update. There's now well over 100 images (it's probably closer to 150, maybe 200) on my feed (obviously you'll be able to see these when you sign up). Every week, I really take my commitment here seriously and I work really hard to make sure I have some cool stuff to post each week. Just wanted to say explicitly this whole thing isn't an afterthought for me like "oh man gotta scrounge up something for the patreon".

The money I get from the feed here is kind of like the foundation I'm using to grow the studio on. I always need new ink, or supplies, or (most importantly) when people buy stuff from my shop, I front the money. So if someone buys something that costs 20$ to produce, I pay that twenty dollars, and then only get the profit later (way later). You can imagine this adds up quite a bit. To be totally real with you all, I'm not flush with cash so, having this patreon money come in each month really lets things run smoothly and lets me plan ahead, which is awesome. Just saying, if you're on here or thinking about signing up, it makes a huge difference and I really appreciate it!

By becoming a patron, you'll instantly unlock access to 912 exclusive posts
By becoming a patron, you'll instantly unlock access to 912 exclusive posts
Recent posts by Owen Cyclops