OYM Radio
is creating - Alternative Live Radio
Select a membership level
OYM Bronze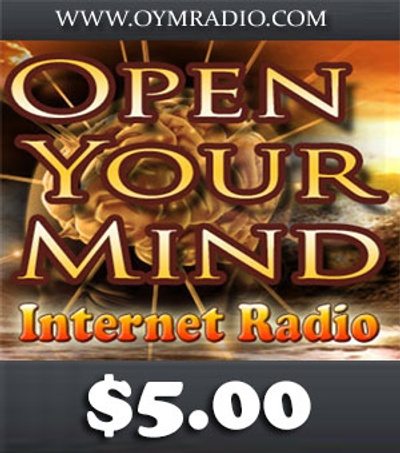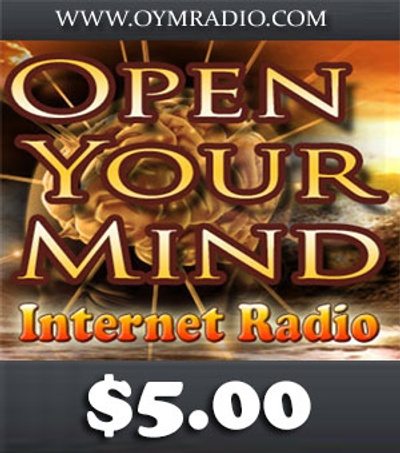 This will give you access to the OYM Patreon community of open minded listeners.  There will also be private posts/blog from Alan and Steve that will not be put out into the general public. 
OYM Silver
Access to Tier 1 OYM Patreon community plus a discount on OYM stickers and T-Shirts. We hope to expand our merchandise to other products like mugs, mouse mats etc.   
OYM Gold
Access to Tier 1 & 2. When 20 people or higher are subscribed to this tier, each subscriber (on request) will receive a USB key with all of the OYM shows from show one to the latest show at that time. 
About OYM Radio
ABOUT US
Open Your Mind Radio is an Irish based alternative radio show that was setup to discuss all matters relating to the what we preceive as reality or tru-ality! We will cover most, if not all, topics regarding this subject matter and hope to build up a vast knowledge of information to help people understand and make them aware of things going on nationally, internationally and across the world. We aim to have interviews with guest speakers and add some humour and satire into the show as some of the things that we will discuss will be just plain laughable.
Open Your Mind Radio broadcasts live every Sunday from
7pm to 9pm GMT
. To communication with us on the live show, you can log in to our chat facility and talk with other listeners, chat with us or ask our guest questions. You can also call us on
00353 (0) 46 927 1212
. If you would like to contact us outside show hours, you can call and leave a message on our answer machine and we will get back to you as soon as possible.
SOME PEOPLE WE HAVE HELPED/SUPPORTED OVER THE YEARS

Here are just some of the groups/people that OYM have supported over the years thanks to your donations:
• Homeless Charity (We Are Not Alone)
• The Hub, Dublin (Support For People Against Evictions)
• The Hub, Mullingar (Support For People Against Evictions)
• Integrity Ireland (Legal Support Fighting The System)
• CPA (Child Protection Group)
• Anti-Eviction Task Force
• Smith Family - Eviction Support
• Lloyd Family - Eviction Support
• Andrew, Mullingar - Eviction Support
• Websites that we have built for people/groups:-
-
www.nwodor.com,
www.unitedwestart.org,
www.nationallandleague.org
• Tech Support/Training - Detlev (Wake News Radio), PIR Radio, Mik (Liffey Sound FM), WHLF, United We Strike
$9.27 of $1,000
per month
This amount will enable Alan to run OYM on a full time basis.  Some of the funding will also be used to develop OYM to cover radio show costs and in the future, expand to video interviews. It will also give us the opportunity to donate to other groups and causes.

1 of 1
By becoming a patron, you'll instantly unlock access to 26 exclusive posts
By becoming a patron, you'll instantly unlock access to 26 exclusive posts
Recent posts by OYM Radio
How it works
Get started in 2 minutes