Packman to the Rescue, K9 Solutions & Coaching
is creating Dog Training Videos, Podcasts, and a bunch of other cool stuff.
Select a membership level
Fido's Fan Base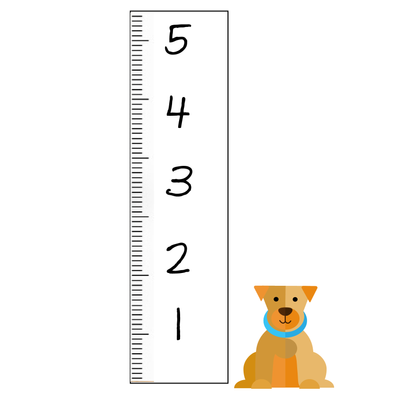 What's included in this tier:


Monthly Tip Jar! Thank you for your support!!!

Access to "Bark at the Packman" Q&A Posts! (READ ONLY)

Behind the scenes updates, Photos & Videos!
Passionate Puppy Advocate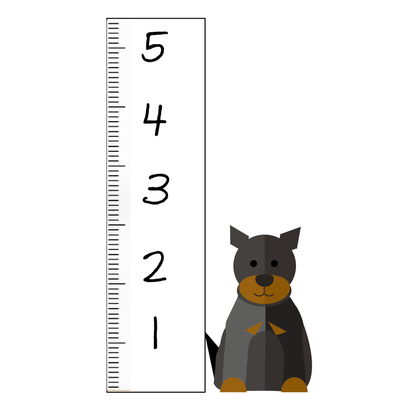 Everything from the previous tier, AND


Access to "BARKING FOR BALANCE", our exclusive patreon-only TALK-SHOW/PODCAST! Updated twice a month.

Get a Packman to the Rescue FACE-COVERING when you first pledge! (2 Adult designs & 1 kids design available)

Ability to both read and comment on "Bark at the Packman" Q&A posts! (Responses not guaranteed until tier 3)

Early access to general training tips, posts & videos!

Exclusively see rough drafts of future videos!

Access to private "Patreon Only" Facebook group!

A SPECIAL "Thank You Patreon" feature on Social Media posts when you first sign up, highlighting you, your dog, your story, or whatever else you'd like to tell everyone about!
Unleashed Pack Member
Everything from the previous tiers, AND


Exclusive access to videos of our SPECIALIZED dog training and behavior programs! Uploaded twice a month.

LET YOUR VOICE BE HEARD! You'll have access to our exclusive patreon-only polls. Give us your thoughts and opinions in order to help us improve and provide the things you want to see.

1 GUARANTEED response to our "Bark at the Packman" Q&A sessions! Held once a month.

Get a Packman to the Rescue T-SHIRT when you first pledge!

YOUR NAME in the credits in all future videos until you stop pledging!

Ability to have a SPECIAL GUEST APPEARANCE on "Barking for Balance" to showcase your pet, promote your business, share your story, ask a question, or just to chat with us!
About
Did you know that I was terrified of dogs for most of my adult life? Did you know that I made a total career change at the age of 40? Did you know that I used to be shy, anxious, insecure, and fearful? Don't believe it? Well, it's true!

It's been a long and wild road, but I've come a long way. In fact, it wasn't until after I was forced to face my fear of dogs, and subsequently discovering The Dog Whisperer with Cesar Millan, that I realized my talent for rehabilitating troubled dogs.

But mostly, it was then that I discovered my true passion, which is to help people overcome their own fears, anxieties, and insecurities, along with teaching them how to understand the psychology of a dog and how to communicate "dog-language."

And that is exactly what I've devoted my life to doing ever since I left my 16-year career in financial services, and established Packman to the Rescue, K9 Solutions & Coaching.

Our primary goal should be to give our dogs what they want and need first. Then, they will be able to give us what we want and need afterwards. This way, you will have created a bond and relationship that will last a lifetime.

But to do so effectively, we first need to learn how to speak their language. Dogs don't communicate the same way humans communicate. And the more you try to communicate with a dog in your own language, the more confused and frustrated you both will be.

And that's what makes me so different than most "dog trainers." I know more than anyone the struggles of dog training, as opposed to understanding the actual way that dogs think, feel, and act.

Traditional dog training techniques, that focus on the exclusive use of treats and obedience commands, do absolutely nothing when it comes to fixing the root of a dog's behavioral issue.

The focus should be on fixing the problem, and not the outcome of the problem.

For example, people will ask me how to fix a specific "problem," such as jumping, biting, barking, etc.

A dog that jumps all over your guests when they arrive at your home is NOT the problem. The problem is that the dog is excited. EXCITEMENT is the real problem! Jumping is the RESULT of a dog that is overly excited. And if you're screaming, getting angry, feeling frustrated, you're adding even more excitement to an already raging excited fire.

Yeah, it's true! Your emotions really do play a major role in your dog's behavior! Actually, most of the time, your own emotional state of mind is why your dog has behavioral issues in the first place. That's because dogs will not trust, respect, or follow weak or negative energy. Understand?

So, if you're struggling to build a bond, establish a strong connection, or create a solid relationship with your dog, I get it. If you're struggling with your emotions, even if it's not related to your dog, I get it. But don't worry, a lot of people are in that exact same situation.

And that's why I'm here, I desperately want to help. And to do so, I'm ready to spread my knowledge, inspiring tales, and horrible/hilarious jokes as far, and wide as possible. Hopefully, globally! But I can't do it without you joining me on this quest.

And here's what you'll get in return:


You'll become a part of something special. A close-knit community of "Pack-maniacs" that will come to know all my intimate secrets, charming personality, pet peeves, rants, habits, dislikes, etc.
Proper knowledge and tools necessary to have a dog that is happy, fulfilled, and well-behaved.
Skills that are required to provide your dog what he/she wants, needs, and desires.
Learn how to create a special bond and relationship with your dog.
One-on-One coaching regarding dog related topics, inspiration, career advice, guidance, direction (on anything and everything you need).
Access to our unique Talk-Show/podcast (Barking for Balance) filled with humor, dog related subjects, never before shared stories, special guests, various topics, and much more.
Personal Mentoring (Personal, Business, Career, etc.)
Exclusive access to Q&A sessions
Autographed copy of my autobiography (God Spelled Backwards)
And that's only scratching the surface of the value that my closest and most loyal supporters will be receiving.
So why does your contribution matter? You'll be contributing to the biggest mission of all, spreading the appropriate information regarding dog behavior globally. And that's precisely what's needed to keep pets happy, out of shelters, and in loving homes where they belong.
So, become part of Packman's pack, and let's change the world, one dog at a time.
After all,
It's about training people, NOT TRAINING DOGS!!!
By becoming a patron, you'll instantly unlock access to 6 exclusive posts
By becoming a patron, you'll instantly unlock access to 6 exclusive posts
Recent posts by Packman to the Rescue, K9 Solutions & Coaching
How it works
Get started in 2 minutes