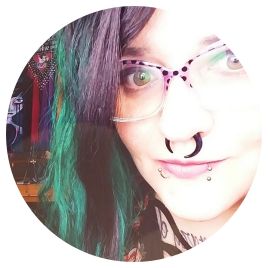 Hello there, and welcome to my Patreon page!

My name is Cristin.

I am an artist,
                    a journaler,
                                       a musician,
                                                           and a teacher!

 I consider myself to be a heARTIST. I paint from my heart and infuse emotion into my works!  In the words of Van Gogh, "I dream my painting - and then I paint my dream."  
Art has healed me and taught me how to listen to my intuition, meditate and open up myself to the world in a totally different way.

I LOVE rich color, textures and story telling. Since my work is mixed media - no supply is off limits. I use them all... often, and with reckless abandon. 

As well as teaching on Patreon, collaborative online art courses, I also show my work in local First Friday/Saturday events, art galleries, and my Secret Project has found its home at Glore Psychiatric Museum. I have art all over the world!

Most recently, I have been a guest teacher in the One Badass Art Journal, Journal About Me, Pull, Pen & Paint, the Junk Journal Workshop, Ever After 2018 and Mixed Tape II! I am also a member of the Artistcellar Design Team, Donna Downey's Artist Gang 2017, StrumpetStencils and a DecoArt blogger.

I would love to have you be a part of my Patreon crew! Together we will create with reckless abandon and I will show you all my favorite tools and techniques. 

                         Thank you for taking this adventure with me.

                                      Cheers,
                                           Pan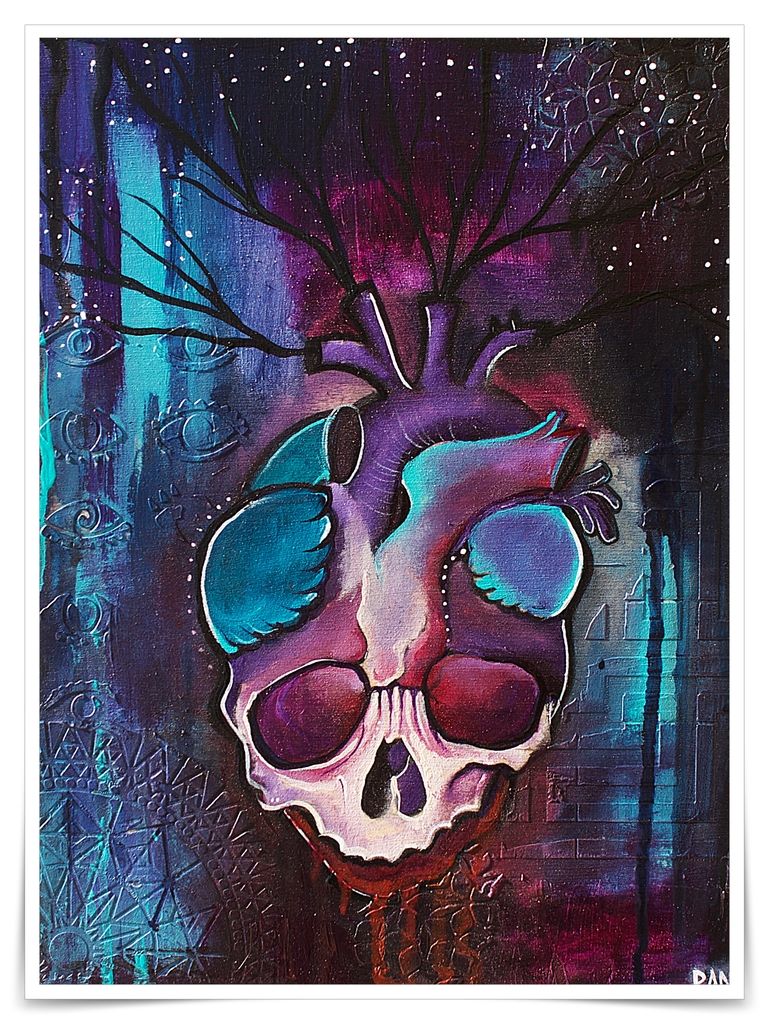 Consistently reaching this goal would help me upgrade the content that I create! Better lighting for the studio... PRO subscription to Vimeo (Hello downloadable videos!) and it would also help me be able to make some much needed updates to my website.
1 of 2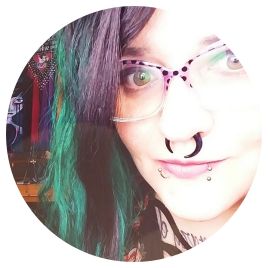 Hello there, and welcome to my Patreon page!

My name is Cristin.

I am an artist,
                    a journaler,
                                       a musician,
                                                           and a teacher!

 I consider myself to be a heARTIST. I paint from my heart and infuse emotion into my works!  In the words of Van Gogh, "I dream my painting - and then I paint my dream."  
Art has healed me and taught me how to listen to my intuition, meditate and open up myself to the world in a totally different way.

I LOVE rich color, textures and story telling. Since my work is mixed media - no supply is off limits. I use them all... often, and with reckless abandon. 

As well as teaching on Patreon, collaborative online art courses, I also show my work in local First Friday/Saturday events, art galleries, and my Secret Project has found its home at Glore Psychiatric Museum. I have art all over the world!

Most recently, I have been a guest teacher in the One Badass Art Journal, Journal About Me, Pull, Pen & Paint, the Junk Journal Workshop, Ever After 2018 and Mixed Tape II! I am also a member of the Artistcellar Design Team, Donna Downey's Artist Gang 2017, StrumpetStencils and a DecoArt blogger.

I would love to have you be a part of my Patreon crew! Together we will create with reckless abandon and I will show you all my favorite tools and techniques. 

                         Thank you for taking this adventure with me.

                                      Cheers,
                                           Pan