Pandora Blake
is creating writing and videos on kink, porn, politics and power
Select a membership level
Reader
Limited (0 of 60 remaining)
Get full access to all my private patron-only posts for only $1!
Fellow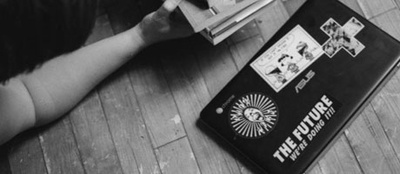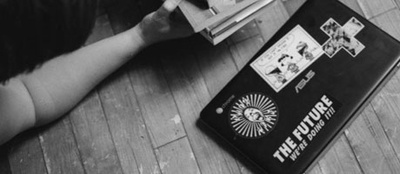 Get full access to
all my private patron-only posts
, including:
Exclusive behind the scenes updates
First drafts of new articles
Excerpts from my forthcoming book
New thinking
Personal blogposts
Researcher
All the above, plus:
Your very own "SHAME LESS" enamel pin to keep forever (offer ends Feb 14th!)
an instant PDF download of my guide "DIY Porn - How to make it and feel good doing it"
About Pandora Blake
Ohai! I'm Pandora Blake, and I've been making subversive spanking porn for 14 years. Through legal victories over the UK government to keep my kinky website online in the wake of increased porn criminalisation, and years of campaigning to the law in the UK around consensual adult activities, my porn career has been a rollercoaster ride. I've learned a hell of a lot. This Patreon is where I'll share my ideas and knowledge about kink, porn, politics and power, to help you explore your desires without shame.
Unspeakable Fantasies - The Book
"Unspeakable Fantasies - and how we engage with them" is my forthcoming advice book and personal memoir about the sexual fantasies that make us uncomfortable. Through sharing my own story and struggles, I'll talk you through the process of coming into a more conscious relationship with your fantasies. It's an intersectional and trauma-informed book that will help you step out of shame and develop healthy boundaries, so that you can enjoy even your nastiest fantasies in a more intentional, self-consensual, and responsible way.
I've finished the first draft and am working my way through the revisions. Join tier Co-Author or above to be one of my first readers. You'll be invited to my weekly live Watch Me Write sessions every Saturday, and I'll post 
each revised chapter
as I finish it. I'll also post 
shorter excerpts
and 
cut sections
to all patrons, or even as public posts, from time to time.
Kink Education - The YouTube Channel
I'm posting weekly videos on 
YouTube
, sharing tips, tricks and tantalising tales from over a decade in the biz. Supercharge your spanking play while keeping you and your partner safe, learn more about implements and the porn industry, and get a window into my world as a spanko and kinky porn maker. New videos are 
shared on Patreon as public posts
every week, with full transcripts for accessibility. Don't forget to 
subscribe
!
Kink, Porn and Politics - The Patreon Posts
We're at a crucial moment in the discourse around bodily autonomy. While trans people and sex workers are speaking up about our rights, we're seeing a ferocious backlash from those who would rather defend their worldview than reduce harm. More than ever, we need strong voices speaking out in support of everyone's right to do what we want with our own bodies.
I've realised that bodily autonomy is the crucial connection between many of the most pressing causes of the present moment, from sex work law and reproductive justice to prison reform and migrant rights. Mainstream media just isn't making the connection between bodily autonomy and human rights - if we want to reach a deeper understanding of these issues, we have to make it happen ourselves.
This Patreon gives me independence to write what I want. I'm not competing for pitches or subject to the whims of editors; and my research isn't constrained by an educational institution. I've written Parliamentary briefing papers and peer-reviewed academic articles, but my first love has always been blogging: expressing my ideas in a succinct and accessible way, direct from me to you.
When you join this Patreon you'll get access to all my sex-positive journalism and political writing. I'll share my expert opinion on the law around sex work, porn and adult sexual expression, write with compassion and empathy on social justice and structural oppression, and tackle the issues of the day from my unique perspective as a sex worker, educator and independent scholar. This Patreon is my soapbox and I want to reach as many readers as possible, so all my political posts will be public. Patrons will also get access to my more personal journal entries about sex, relationships and gender.
How I got here
Wondering why you should listen to me? I've been working on sexuality, consent and human rights for as long as I've been doing sex work. I've delivered training to the British Board of Film Classification on BDSM and consent, and lectured at the Royal Academy. I'm on the Management Team at Backlash and the Advisory Council of the Open Rights Group. I've consulted with Government agencies, lobbied politicians, and spearheaded successful campaigns against sex-negative legislation.
These are issues that affect me personally. I've been performing in porn since 2005, doing in-person sex work since 2010, and running my own porn business since 2011. My activism, writing and filmmaking comes from the heart, from my position as a queer, kinky, non-binary sex worker.
All of this is made possible by my community of patrons. Making time to write, research, and make educational videos, especially now I have a young family, would be impossible without my patrons. Why don't you join us?
What you get
As well as powering my work as a writer and kink educator, joining this patron gets you access to shiny rewards, including:
Cool merch featuring the "Shame Less" slogan - wear your own enamel pin or t-shirt with pride!
Instant PDF download of informational resources on how to empower yourself with DIY porn
Invitations to my "Watch Me Write" live writing sessions, and to read first drafts of my book
Full VIP access to my membership site so you can watch all my latest videos
Sponsor a Blogpost - commission an article and I'll include your link as a thankyou!
Pick My Brain - get an hour of my time to talk about whatever you want!
By becoming a patron, you'll instantly unlock access to 151 exclusive posts
By becoming a patron, you'll instantly unlock access to 151 exclusive posts
Recent posts by Pandora Blake
How it works
Get started in 2 minutes