Paradox Gaming Network
is creating A Gaming Community
Select a membership level
Supporter
Jahlon has a love for popcorn and Arizona Arnold Palmer Tea.  The more of these two things he has, the longer he sits at his desk putting out Archeage 101, Ashes 101 and other video game reviews.   Let's keep him at his desk working hard.   
As a thank you for everyone who supports at this tier, your name will be included in the credits at the beginning of any Paradox Gaming Network video produced and published on the main Paradox Gaming Network YouTube.   You keep this benefit for as long as you are providing an tea and popcorn.   
Includes Discord benefits
Benefactor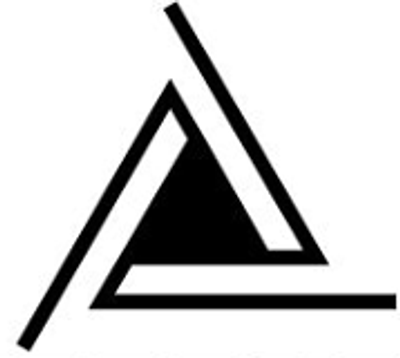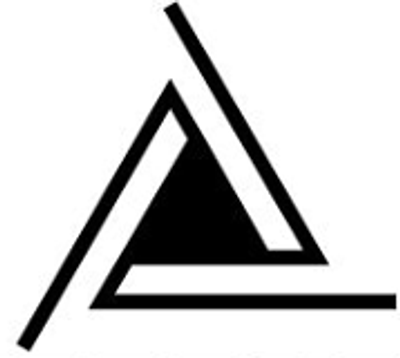 The Paradox Gaming Network is a school for video games, and like every good school, we need Benefactors.
Along with having your name at the beginning of the video, you will also be granted access to the Benefactor role on the Paradox Gaming Network Discord giving you direct access to Jahlon and the other Archeage 101 and Ashes 101 instructors.   
Includes Discord benefits
Associate Producer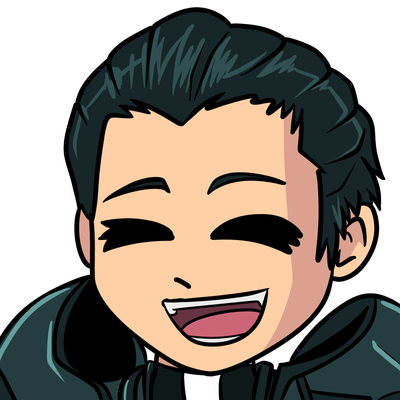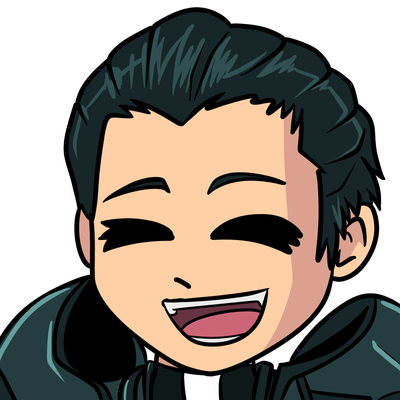 This tier is for people who want to take a slightly more active role in production of videos.  
Along with the previous benefits, you will also be able to watch Jahlon (or any future creator) go through the process of putting together a video via discord screen share.  You will be able to do this a minimum of once per quarter, but if there is nobody else signed up you will be able to visit as often as you like.  (Limit of 5 viewers per session)  
Includes Discord benefits
About Paradox Gaming Network
What a ride the last four years have been my friends here at the Paradox Gaming Network.

A few years ago when J.B. (a former Patron) motivated me to create this Patreon, I didn't really want to. I didn't want to set up a situation where I was accepting money from people directly. I was ok with the YouTube ad revenue and the Twitch Prime subscriptions because that cost my viewers nothing. It took J.B. a while to convince me that I needed to shut up and take his, and other patrons, money because a few dollars from a bunch of different people leads to having a pile of money that leads to things getting accomplished.

The tax year 2019 was a pretty significant blow for the Paradox Gaming Network. The United States tax code changing how they handled hobby income made it pretty much impossible to keep making money without commingling my personal finances with the PGN finances. I was just about ready to pack it all up and stop making money when you, yes you my community, told me that I needed to shut up, dig in, and figure out a way to make it work. After a nine month ordeal, the Paradox Gaming Network became Paradox Gaming Network Incorporated, a fully formed C-Corporation. Now we are back in business.

That doesn't mean that anything has changed. Just because the Network is now a Corporation we are not going to develop a corporate mindset. We are still going to remain true to our roots, we are still a community of people that you can ask questions to, not only about video games but also life, the universe, everything. You need help with deciding on college, or help understanding a mortgage, or how to get a passport, or whatever else you are facing in your personal life, well there are people from multiple different careers, backgrounds, successes and failures that you can reach out to and get help. That is still the mission of the Paradox Gaming Network.

2020 Updates

The year 2020 has been a little slow for me as a Streamer and Content Creator. The first part of the year was tied up with all these legal paperwork which of course was delayed due to Covid. However, I have been back to streaming since May, with one show per week on Tuesday Nights at 8 pm Eastern / 5 pm Pacific. Yes, I know for my European community that is Midnight GMT. I am working on trying to get moved into an office in my home so that I can stream three times a week and go back to my Monday Night, Wednesday Morning and Friday Afternoon rotation. Sadly, life doesn't seem to want to work out for me with getting a new home purchased, so I'm going to have to remodel my current home.

Why build a community?

Let's be honest here for just a second. Before we ever talk about video games, let's talk about life. Let us talk about the fact that life in 2018 going into 2019 is not a kind and friendly place. To quote Rocky Balboa "The world ain't all sunshine and rainbows. It's a very mean and nasty place, and I don't care how tough you are it will beat you to your knees and keep you there permanently if you let it."

Isn't that the sad depressing truth? Yet what is the rest of that quote? "It ain't about how hard you hit, it's about how hard you can get hit and keep moving forward, about how much you can take, and keep moving forward. That's how winning is done."

I'm lucky enough to have squeezed through a window of opportunity that lead to a level of success that I have retired at age 39. Sure, I gave up the use of my left arm in defense of my country, but many of my military brethren gave up far more. I now have the ability to play video games all day and just enjoy life, but what kind of man would I be if I didn't try to make the world a better place? What kind of man would I be if I didn't put my talents to use helping some of you get back up and keep moving forward?

I truly believe that people can come together every night as a community, play some video games, but they can do so much more for each other as well. Need help with a resume? We have plenty of professionals. Need advice about life? We have plenty of seasoned adults. Going through issues with your first kid? We have plenty of parents. It does in fact take a village to raise a child, and we don't all get dealt a very good hand when it comes to family.

In just this last year we've helped people get into college, we've helped people get into the military, we've helped people fix some really big life mistakes. We can celebrate the completion of a couple of GEDs due to motivating people to seize control of their life, we've explained mortgages, loans, fixing bad credit, how to fix debt, how to establish good credit. If I can make even one person's life better every week through having a "gaming" community then I have done my job.

Why make instructional videos?

My background is in Education. I have a Master's degree in Education and I'm lucky enough to have taught for 3.5 years before and after 9/11 an event in American History that changed my world. I love video games, I've loved them since I was three. I also love helping people. Making instructional videos on Video Games and having my Twitch show lets me blend two things that I love: teaching and video games. Nobody should have to struggle with some of the insane things that developers put in video games anymore. Even more, some people don't have time to figure every little thing out or worse, they get anxious when they can't figure something out. Nobody needs that in their life. What's more, nobody needs the brushed off answer. Sometimes a topic takes a while to explain. So instead of the first person getting a really good answer, the next person getting a decent answer, and then three or four people further down the line getting either a horrible answer or just ignored, why not spend a few hours putting together a good video so thousands of people can view it and get the same level of help? Even better why not produce that video that will actually spark conversation between people?

Why is it always "we"?

People have asked me why I always use the "we" pronoun when talking about Paradox when on the main channels I'm the only creator who makes content. The truth of the matter is I'm probably the least important person in the operation. Sure, I get out there and stream and make the videos, but if the network, aka you guys, didn't watch the videos, didn't share the videos, didn't make comments on the videos I'd just be a guy doing a lot of recording for no good reason.

In fact, when I started streaming, I made affiliate fairly quickly because of the advice I would give people if they asked. What really made my year though, was when Wolfessmoon finally decided to start streaming, all I had to do was ask you guys to swing in and help her get to her 50 followers on Twitch for check off the affiliate requirement and you did. The network took care of one of their own.

You'll also notice that I don't stream under my own name, but I stream under the banner of "The Paradox Gaming Network". Our Network has gotten media attention this year despite our small size. We've been noted by Massively Overpowered several times, by Woovit, and by several software companies. That's a pretty big "we" there.

I say one day I want to be the voice of 50,000 gamers. If I was representing that many people, I would hopefully be able to pay some people some money and help them along with that they need getting settled in life. Imagine a gamer with a funding stream behind him that took things seriously and used that money to make the MMORPG genre better.

So why 50,000 gamers?

Everyone who wants to make a change to anything needs to have a voice. The more people who agree with that voice, the louder the voice gets and the more it is taken seriously. I can go from website to website talking about all the things we talk about during my streams, in discords, etc, but unless I have a major following behind me it's really just me saying it.

Take for example the "Pay to…." position we have developed this year. We all used to say "pay to win" off the cuff with no real deeper meaning behind it. Now, through several months of spirited discussion we have developed a new "Pay to…" statement which allows people to acknowledge that there is a cash shop and that buying stuff is a problem, but the extent of the problem can range from "convenience" all the way to "straight winning." This idea would not have been as developed without the Paradox Gaming Network.

Has Jahlon sold out? Am I going to have to pay to watch his videos?

Absolutely not!

My videos are going to be on Youtube for Free. For now. Forever.

Everything I do, everything I've ever done, everything I ever will do will go up on YouTube and you will never have to pay a dime. The Patreon simply exists for people who want to help support the Paradox Gaming Network. Honestly, watching the videos and showing up when I stream is also a ton of support and it's the type of support I need more than financial contribution.

Become a patron to
Unlock 17 exclusive posts
Connect via private message
Recent posts by Paradox Gaming Network
How it works
Get started in 2 minutes