Hayley J. (aka Aminirus)
is creating Parallel Rift, a fantasy comic + Artwork
Select a membership level
The Supporter
Thank you so much for your Support!
+ Be 8+ pages ahead of the public
+ My Practice Skethes
+ Adopts before the public related to the beasts seen in the comic
+ Receive artwork of your choosing every 6 months
Includes Discord benefits
The Guardian
Get to know the characters of Parallel Rift: 
Along with previous tier:
+ Side Comics related to Parallel Rift
+ Leonius' Notebook entries (insights about the story and point of view related to the current happenings in the main story)
+ All unaltered and/or missing Parallel Rift pages not shown to the public (may contain nsfw pages)
+ SFW and NSFW Concept art, sketches, finished illustrations before the public + some Patron only illustrations
+ Receive artwork of your choosing every 4 months
Includes Discord benefits
The Adventurer
Take a deeper dive to behind the scenes of Parallel Rift and the Artist: 
Along with previous tiers:
+ Artwork Process videos + notes
+ Vlogs from the Artist
+ Information and Previews of other projects and works
+ Information and PSDs about the Flora and Fauna of Parallel Rift // PSDs are for personal usage only and mostly include beasts seen within the comic
+ Receive PDFs of entire chapters when they are ready
+ Receive artwork of your choosing every 2 months
(note: those under this role for Discord will need to be added manually as it's not setting it up right. When you join, please mention this in the Patron-Chat channel)
Includes Discord benefits
About
This Patreon updates/adds content Every Monday!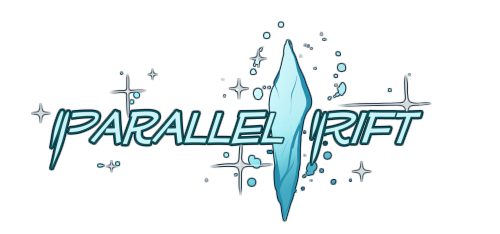 Hello and Welcome!Parallel Rift is rated as a mature (18+) readers comic. Viewer discretion is advised.
This webcomic you've stumbled upon, Parallel Rift is a fantasy, LGBTQ+ story flowing with mythology, magic, and drama that goes beyond the confines of Earth and onto another world, maybe even beyond, to other realms and lands where humanity has never traversed.
Parallel Rift is a story of the journey two brothers find themselves plunged into unexpectedly. Though not related by blood, the two have known each other for majority of their lives. When the outspoken and lively redhead named Fiacre finds himself in a bind with a demanding and stubborn man named Mikanreos, the protective and caring Leonius assists them in figuring out how to work as a team. Though they struggle to understand each other, the trio will find themselves entangled on a journey they never expected, where the stakes are high, and one mistake could cost the lives of an entire world!
You can read the sfw story version online here
:
Parallel Rift on Tapas

I hope to have Parallel Rift at its own website in 2020!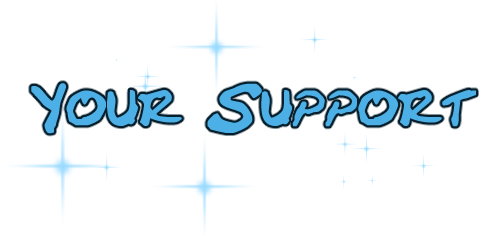 TWITTER
//
INSTAGRAM
//
DEVIANTART


My name is Hayley J. Though more commonly known as
Aminirus
. I'm the artist and writer behind Parallel Rift, which began its journey back in 2015 from mere scribbles and collections of ideas. The story itself was finally shown online on Tapas in August 2019 and currently is still very quite active. It is a blooming project that currently has no definite end.
Since I started this path, I do have the hope that this comic can support me at some point so I can put more of my heart and soul into it and seek less work elsewhere. I do also dream of it being an
actual book
you can hold in your hands, along with
other merchandise
, such as stickers, cards, prints, pins, and more. In order to make this aspect of my dream come true, this is where your support comes in great demand and appreciation.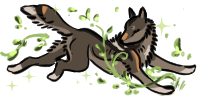 Between languages, studies, lore, and legends, Parallel Rift is a story that is meant to hold onto the one thing I treasured from my childhood the most. To see the unseen. To see truth that has been hidden, for one reason or another. I want readers to not only enjoy this tale, but to view the world in a way you may have forgotten. It's hidden beauty and mystery, and the gift within.
By supporting this comics you are guaranteed:
✨ My
immense appreciation
to your generosity!
✨ Know that you are
supporting an artist's work
and thus supporting their
livelihood
✨
Plenty of rewards
with more to come as the community of supporters grows!
✨ Opportunities to have your favorite mythologies, legends, and lore come to life in amazing ways. Along with chances for cameo opportunities and creature designs with your name listed for credit!
For just $2 usd a month, you can read ahead of the public and view sketches related to the comic, including many different kinds of illustrations. The more you can give, the greater the reward and the deeper you can dive to behind the scenes of this in depth tale, including videos, psds of flora and fauna, comic processes, and so much more!
I can't thank you enough for your support!
Through that support, you are helping me take one step closer to my dream and closer to making this comic and all it's contents my full time focus.
THANK YOU!
2x A Week Updates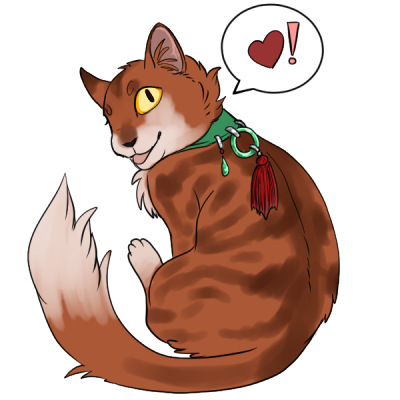 Reaching this Milestone allows me to start posting pages 2x a week! Monday and Friday would be the days.
I will also be able to begin preparations for physical goods and open a tier that will allow those patrons to receive bimonthly gifts in the mail! This will be small things such as postcards and stickers!
1 of 3
Become a patron to
Unlock 86 exclusive posts
Connect via private message
Recent posts by Hayley J. (aka Aminirus)