PARANOIA Magazine
is creating Printing, Publishing, Podcasting, Research
Select a membership level
YES!  Thank you for helping us out!!! You ROCK!  We will also randomly choose one of our supporters to recieve a special gift and random times of the year - because we are fun and random!
Subscription!
BAM... You got a subscription!  Every year we publish 3 or more issues of the magazine so as long as you're subscribed you get one everytime we publish one!
Magazines and More Magazines!
You get the subscription AND you get a back issue!  So every time we print the magazine we'll get you a back issue as well!!! We got lots!
About PARANOIA Magazine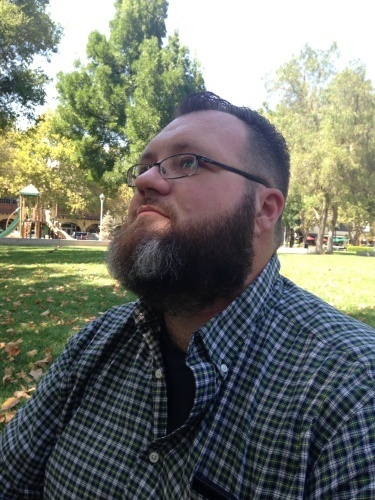 Hi,  my name is Olav Phillips and I am the publisher of PARANOIA Magazine / co-host of The PARANOIA Podcast and I'm here to ask for your help.  PARANOIA Magazine was born in 1992 during the influential ZINE era and grew like crazy..  For many years PARANOIA  was seen as the go to zine, later magazine, to read about paranormal and conspiracy topics.   PARANOIA grew to phenomenal heights and was even reviewed in Playboy Magazine who rated it as one of the top 10 zines EVER.  The Village Voice called it "Weirdness on a grand scale ..." containing "a dizzying web of connections." That's pretty awesome huh...
Over the last 24 years PARANOIA has cut a path through conspiracy and the paranormal to bring its readers the information they want, but now we would like to grow further - do podcasts, make videos, do awesome stuff and for that, we need your help.  
One of the things PARANOIA has always been about is letting the researchers speak.  Even as the publisher, I am still a writer who's articles can be seen in many of the issues!  In fact, it was my dream to write for PARANOIA.  But the world is changing and we are adapting.  So in this new world of podcasts and electronic books, we need your help!  
Many times people come to me and ask how can I subscribe?  Well, I now have an answer.  Subscribe here!  Subscribe to PARANOIA's Patreon and get awesome stuff, help us grow and find the truth, kinda..
$87.38 of $2,500
per month
This will help us purchase ads, pay for webspace, help offset production costs and help us support our researchers by helping us to build a budget to fund their research!
1 of 1
By becoming a patron, you'll instantly unlock access to 4 exclusive posts
By becoming a patron, you'll instantly unlock access to 4 exclusive posts
Recent posts by PARANOIA Magazine
How it works
Get started in 2 minutes