The Paranormal Scholar
is creating paranormal content, documentaries and The Quill & Ink Society
Select a membership level
Neophyte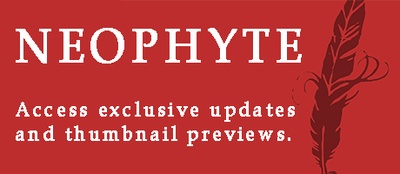 Help decide our video topics and access our private, members-only feed for exclusive updates and interactions.
Take part in member exclusive polls to choose our video topics.
Access our private members' feed, where we share video updates and thumbnail previews, and are able to interact with you personally and give first priority with our responses.
Fellow
Watch "In Search of the Dead" and access bonus content.
Watch our full feature documentary, "In Search of the Dead" (Internet access required for streaming).
Access bonus content including unreleased additional footage from "In Search of the Dead".
Watch ad free versions of our videos, which will be released simultaneous to the non-member version.
Have your name listed on screen when we thank our Patreon supporters in video. 
5% off our official merchandise
Plus, all lower tier rewards.
Grand Fellow
Download "In Search of the Dead" and receive a Christmas card from us.
As well as getting streaming access to "In Search of the Dead", we will send you free access to a downloadable version of the documentary which you can keep forever.
A day after our video goes live, you can access and download the MP3 of the voiceover without the music.
Be added to our Christmas card list! (cut off 3rd Dec.)
15% off our official merchandise
Plus, all lower tier rewards.
About
The Paranormal Scholar cordially invites both believers and sceptics to join the Quill and Ink Society in search of the paranormal...
WHO ARE WE?
We're Laura and Erik Rowton, the husband and wife founders of
The Paranormal Scholar
, a project dedicated the objective exploration of anomalous phenomena. We have both had a life-long interest in everything strange and spooky, but have always been left wanting more. Frustrated by unreliable evidence and in the worst case hoaxes, we set out to research the paranormal for ourselves. That's not to say we're perfect! No - only that
we aim to bring a fresh approach and a critical eye to the paranormal, educating and fascinating our audience, without smothering the fun of discovery.
Above all, we love presenting our research on the paranormal, whether this be in the form of documentaries, short form videos, website articles, or our growing paranormal artefact project.


With your help, we hope
to create the best possible content we can.
WHAT IS PATREON?
Patreon is a crowdfunding platform which helps independent creators. It's a way to support the creation of regular content via monthly financial pledges. By joining our Quill and Ink Society you will gain access to exclusive member benefits. We have different membership levels to choose from, meaning you decide how much you wish to spend each month, with the ability to cancel anytime.
Ultimately, membership is a way to say, "I want to support you. I'm happy you make content - please don't stop!"
HOW CAN PATREON HELP?
We devote all our time to The Paranormal Scholar. By becoming our patron you will help alleviate the stress of the inconsistencies of YouTube revenue (think of their ever more stringent "advertiser friendly" policies and that time our
entire YouTube channel was arbitrarily demonetised
in June 2019), as well as people using adblockers. Your support will allow us to have the stability of an income
beyond
YouTube's ad revenue system. This will enable us to afford new equipment and research resources, as well as help with the cost of travel to paranormal locations.
With our patrons' support, we were able to produce on our first, full-feature documentary
, In Search of the Dead
.
Patreon memberships helped to subsidise the cost of travel, equipment and post-production.
We hope to achieve greater independence so that we can continue doing what we love and provide richer content for you.
WHICH MEMBERSHIP TIER SHOULD I SUBSCRIBE TO?
There is no one size fits all membership tier. Each and every person who chooses to support us - regardless of how much they give - is greatly appreciated. Please do not put yourself in financial jeopardy for us - only spend what you can afford. You will be charged when you first sign up and then on the 1st of every month going forward. As this is a monthly subscription, you can stop at any time.
If you are unable to join The Quill and Ink Society, it doesn't make us any less grateful for your support. Thank you for even considering it!
By becoming a patron, you'll instantly unlock access to 358 exclusive posts
By becoming a patron, you'll instantly unlock access to 358 exclusive posts
Recent posts by The Paranormal Scholar