Pat Contri
is creating Retro Video Game Reviews & Comedic Videos
Select a membership level
Early Content & Pat's Blog and Reviews!
You can
see all new Pat the NES Punk, Flea Market Madness, and other videos early!
See them before the rest of the world does! Be the coolest kid at school!
Access to exclusive written posts with behind-the-scenes updates, Pat's musings, and more!
Ability to see some of my videos early!
Access to writing and reviews from Pat's books!
You'll also receive exclusive access to my Thank You video message, as well as the ability to see some videos early before they hit YouTube, like new Ask Frank or Pat the NES Punk videos!  Thank you very much! The next time I play a round of Super Dodge Ball, I will think of you! 
Discord Chat Access
Besides everything in the $1 tier, you'll receive access to the exclusive Patreon Discord chat! I'll be in there hanging out from time to time, and you can also chat with the other PATrons!
Includes Discord benefits
Pixel Pat Club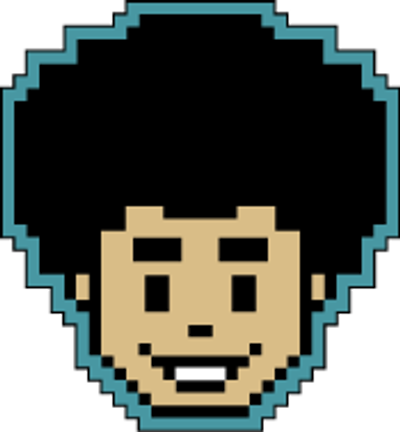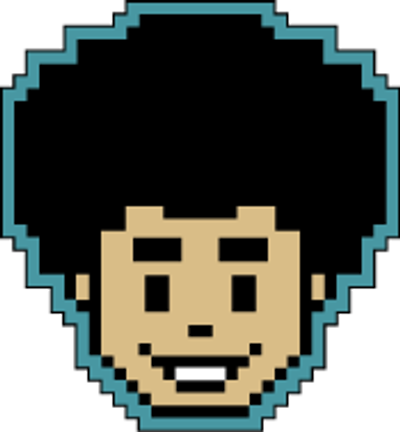 All previous rewards plus the
Pixel Pat
enamel pin! You'll be sent the 1.25" pin as a Thank You for your support!
You may also receive material that's never been released on YouTube, such as DVD exclusive commentary tracks and mini reviews, bloopers, and even raw footage from Video Game Years recordings! These videos may eventually be made public, but there's no timeline for most of it, so this guarantees you'll see it here! Be the coolest kid in town!
Exclusive access to my Thank You video message.
Ability to see some videos early.
Discord Chat Access
Access to exclusive written posts
See new Pat the NES Punk & Flea Market Madness early!
Access to videos not released elsewhere online.
Pixel Pat pin! (mailing address required)
Includes Discord benefits
About Pat Contri
Thank you for taking the time to check out my PATreon page (get it?!), whether you decide to pledge to me or not. And thank you for your continued support in watching and sharing my work!

By becoming my patron, you can have a direct impact on not just the quality of my videos but also which future videos I produce! Your support here helps keep me going, and also makes it easier for me to connect better with you!

Who is Pat?
Hi everyone! I'm Pat Contri. I'm best known for my Pat the NES Punk comedic retro game series on YouTube, which I have been producing since 2008. I also produce a series called Flea Market Madness and am co-host of the Completely Unnecessary Podcast - one of the highest rated gaming podcasts on iTunes. There are also other various videos and series I produce as well, including being the co-producer and co-director of The Video Game Years - a fun and historical look at gaming history. I also run the NES Charity Marathon, where my friend Ian and I play NES games to raise money for children's hospitals. If you have contributed to that in the past, I appreciate it! 

What's up with the hair?
I dunno, it's genetics!

Why Patreon?
Since I've decided that being a content producer would be a full time profession, I've wanted to figure out a way to interact more with those fans who want to support me the most - you! Patreon supplies a platform to do so, with the ability to receive/respond to feedback directly in a better way than what YouTube provides. The other fact of life is that between ad revenue being inconsistent from video to video, false copyright claims, and more people blocking ads, it's a little difficult to predict month-to-month exactly what income will be from producing and releasing videos. I also work and have worked on projects that I receive little to no compensation for, like writing projects, The Video Game Years, and keeping my website thepunkeffect.com going. With your help, it makes it much easier to produce my current content without having to revert to cheap or dodgy videos that only exist for click-bait, or taking on too many sponsored videos for games/products that I'd rather not. I am offering some rewards in return for your support (early video viewing, Patreon-only rewards, etc.), so please look and see if there's anything that catches your eye!

Thanks again for taking the time to check out this page. :)

I have a lot of handhelds laying around... a LOT. What if I put out a series looking at and reviewing some of the old handhelds like Tiger LCD games, Mattel's LED games, Coleco's Tabletops, Nintendo Game & Watches, etc.?! It could be Happy Handheld fun for all! If Ian won't do it, perhaps I will! :) Since these won't be too difficult to produce, I foresee this being at least a monthly series. These episodes would appear to Patreon supporters first, and then appear later everywhere else!
1 of 3
Become a patron to
Unlock 380 exclusive posts
Connect via private message
Recent posts by Pat Contri
How it works
Get started in 2 minutes