KILLER WHALE CHANNELS
is creating YouTube Live Streams For Motivation and Inspiration
Select a membership level
Global Moderator
Limited (50 of 50 remaining)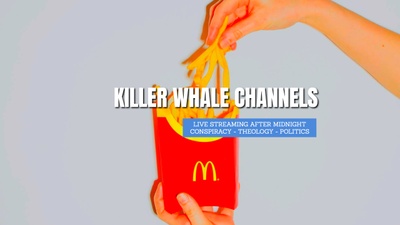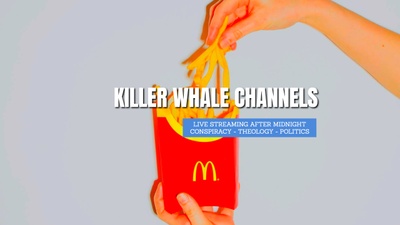 Monthly Pledge - Cheaper Than a Happy Meal and you get Extra Shout Outs -  Featured in Top 10 for one month

Truther
Monthly Pledge - Moderator and Extra Shout Outs - You will be Featured in my 10 ten channels listed on my channel page -  Multiple Special Shout Outs - Special Video to promote your channel

Extreme Giver | Theologian
Monthly Pledge -  Monthly Pledge - Moderator and Extra Shout Outs - You will be Featured in my top ten channels listed on my channel page - Be a guest in my broadcasts
About KILLER WHALE CHANNELS
My name is Mark, I am 52, retired and awakened. I have been led by God's spirit to reach as many people as possible with the truth of Jesus Christ and the many deceptions we are living under. I am the Administrator at Theology Forums.

I own Flat Earth Forums (Now named Patrick Jane Forums) and we discuss and post videos and commentary with discussion and debate. The forum features Anthropology, Christian topics, theology, conspiracy, philosophy and politics.. 




I spend 18 hours a day on YouTube and I am supporting hundreds of channels and their streams and content.

Live Streaming for Networking, Discussion and Growing your YT Channels.

Any support is greatly appreciated.

Patrick Jane Forums | Anthropology & Theology
I would like to have 50 members with only a few donating for my forums.

Edit: We are up to 132 Members as of 3/15/21 !!!

I want nothing for the content I produce. The $300 is a one time goal NOT per month. The monthly goal is $86.00 per month, the cost of keeping the forums online, my YouTube channel costs and for StreamYard expenses.

ATTENTION !!!
We reached the $300 goal through PayPay donations. It's a great forum and you do not have to donate, join Free !!!
1 of 2
Recent posts by KILLER WHALE CHANNELS
How it works
Get started in 2 minutes