Patrick Miniatures
is creating Realistic 3D Printable Tabletop Wargaming Terrain
Select a membership level
3D Printer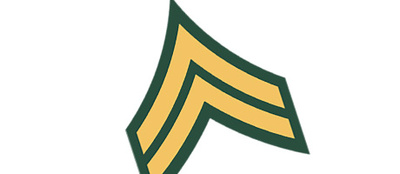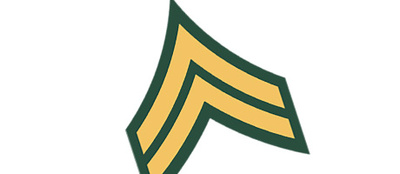 Instant access to Monthly Packs and ever-growing Welcome Pack. Work with me on planning the next theater with exclusive voting power.
Get an early glimpse of upcoming stuff.
About Patrick Miniatures
Welcome to my Patreon Page.
Step inside into my world and build together the most spectacular tabletop wargaming sceneries. One person with a passion for crafting miniatures runs this project. I create realistic Historical & Modern terrain, and together with you, I'd like to explore all the theaters and periods of war. For a small monthly fee, you can make this a reality for both of us.

Tested Files. All files are tested on a vanilla Creality Ender-3 Pro.
No Supports are Needed. Buildings and most of the Scatter will print out of the bag, meaning they don't need supports.
Easy scalable. My buildings are designed for 28mm (1/56) and will print and look great on smaller scales. I tested for 20mm & 15mm. (Click to see print results) If you need smaller, please contact me first.
After-Sale Support. If you find errors or have difficulties printing, I'm here to help you.
Every Month New Stuff. At the beginning of each month, I'll release a set of 4 new buildings and some scatter.
As my Patreon, you'll get instant access to 3D printable STL files.
- This Month's Release: June - Normandy Commercial Row



- Welcome Package: Normandy WW2
This pack shall only grow over time. (
Click to Preview the pack
)
Besides direct access to my files, I have more to offer.
- Unlike most other Patreon's, we decide where we go next together.
Every month I'll explore a different theater/era. Beginning of each, I'll throw some suggestions on the table, and you can vote, leave suggestions, or write to me directly. Together we can plan where we go and what I should build next. (
Members, leave your vote here
).
- Sometimes, I may create something extra.
Now I understand that I will not make everybody happy each month, but I'm listening to my Patreons and, where possible, will do my best to find the appropriate middle way. If time allows, I will model something extra from the previously popular theater.
- Store Coupon - 40% STL files
.
If you have joined recently and have missed some excellent models you want to print, you can still get them in my Shop. Models from each month will be available there. I have a monthly discount code of -40% for my Patreons. (
Members can access the codes here
).
- After-sale support
Having difficulties printing, there are flaws in the design? We artists can easily get lost in our imperfect worlds, but I will always strive to deliver the best. Don't hesitate to contact me, and I'll get on top of the issue as soon as possible.
Please bear in mind that this one-person operation needs to sleep and spend his time with family on the weekends. I'm in Germany, so you know when I don't sleep.
Yes, you can see how my models will look in real.
Besides creating designs, I'm selling them as physical models to clients worldwide through Etsy and my Shop. See here how the models will look in real. There is also a link to a freebie print sample. (
Link to models preview page
)
You want my stuff but don't want to be my Patreon.
That's perfectly fine and understandable. You can purchase my files separately or as packs in my Shop. (
Link to Shop
)
For those who don't possessa 3d printer.
You can still get my terrain. You can do a couple of things.
Buy your printer, preferably the same as I have (Creality Ender-3 Pro) €220-. Become my patreon, and I will help you with your first steps to print.
Ask a friend with a 3D printer to print for you.
Buy physical models directly from me. Patreons get a -15% Coupon for Physical Models to my Shop - (Link to Shop). You can buy here the physical models. (Members can access the codes here)
Terms and Conditions.
Please familiarize yourself with my terms and conditions regarding the usage of this service and its STL files. (
Terms & Conditions
)

If you have more questions, please visit the FAQ page. - 
Link to FAQ
I'll create one extra building for the monthly pack. That means a total of five buildings guaranteed each month.
1 of 2
By becoming a patron, you'll instantly unlock access to 29 exclusive posts
By becoming a patron, you'll instantly unlock access to 29 exclusive posts
Recent posts by Patrick Miniatures
How it works
Get started in 2 minutes