Paul Bielatowicz
is creating Music and touring adventures
Select a membership level
Cup of Coffee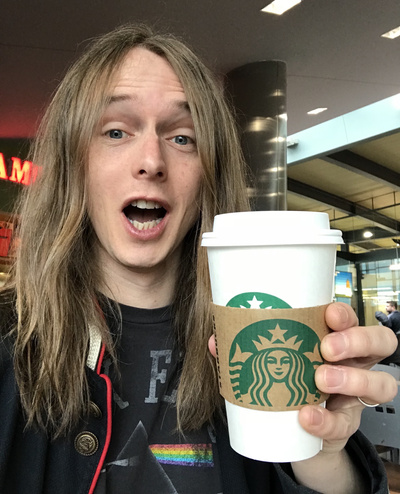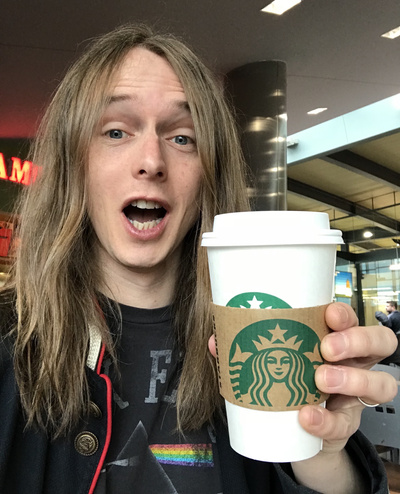 Anyone who knows me, knows how much I LOVE coffee.  For the price of a single cup of coffee every month you'll be able to…
Attend special Patreon VIP Events, such as our regular soundcheck meet ups - these happen at most shows
Access exclusive behind the scenes content - regular tour/studio updates, project news and general artistic musings
Participate in polls to decided what content YOU want to see and hear on OUR Patreon page and have a say in important decisions to do with my music
Access, post and voice chat in The Beehive Discord forum - a place for patrons to hang out and chat, with or without Paul.
Includes Discord benefits
Beer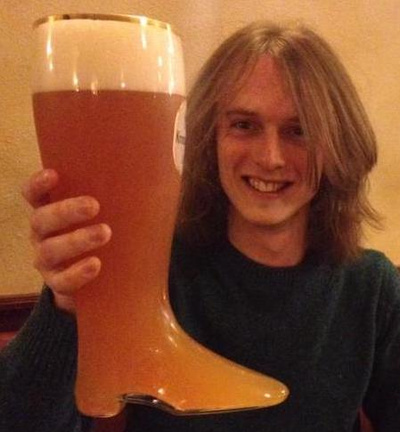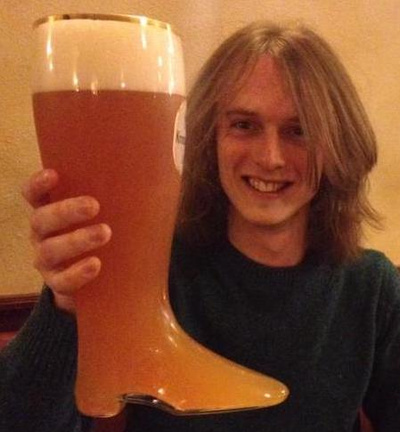 I'm a craft beer fan - the more IBU's (International bitterness unit) the better.  For the price of one beer every month you'll get…
EVERYTHING from the previous tier
Interactive live streaming hangouts 3 times a week with Q&A, live music & news
Beehive Breakfast! Join Paul & fellow patrons on Discord every weekday morning at 9am to start the day together with coffee & a short inspirational Masterclass video
Re-runs of all past live streams - no need to worry if you miss a streaming session, once a broadcast has ended the recording is saved so you can watch it whenever you want
Includes Discord benefits
Lunch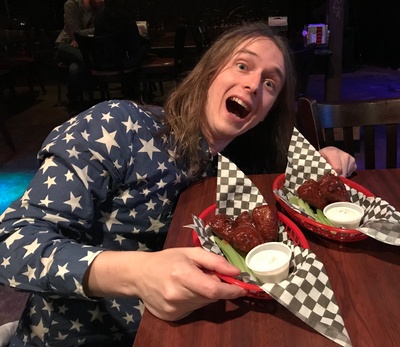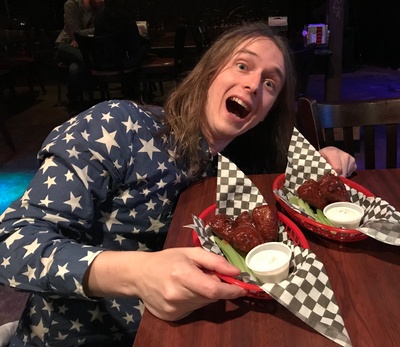 A musician's gotta eat!  For the price of one lunch a month I'll treat you to…
EVERYTHING from all previous tiers
Download an EP worth of EXCLUSIVE music or video every month: special Patreon-only compositions, demos of works in progress, from the vaults tracks, live recordings...
Includes Discord benefits
About Paul Bielatowicz
Hello! My name is Paul and I play guitar. :o)
If you're here for the first time thanks so much for checking out my page. Welcome, make yourself at home, please have a look around...
You may have seen me with Carl Palmer's ELP Legacy, or Neal Morse, or through my work with guitar magazines. While I love everything I do, the truth is I've always been so busy playing other people's music that I've never truly given my own music the opportunity it needs to grow and become the really special thing I think it could be.
Until now.
What is Patreon?

Patreon is an exciting new platform that allows people to support creators by becoming their "patron".
For me, Patreon is an opportunity to bring my music to life, to make it a reality and to give it a chance to be the best it possibly can.
What is a Patron?
My heroes are Beethoven, Chopin, Liszt, Paganini... they all had one thing in common: each of them relied on patrons.
There wouldn't be a Beethoven without an Archduke Rudolph, or the numerous other patrons who sponsored and commissioned him; there wouldn't be a Michelangelo without a Pope Julius II… and while I'm no Beethoven or Michelangelo, they themselves wouldn't have been Beethoven or Michelangelo without their patrons. So, I'm asking you to help me be Paul Bielatowicz, and in return I pledge to give my all to the music I create, and to keep you closely involved every step of the journey.
By becoming my patron you'll be joining my team and playing a crucial part in making my music possible. The end product will be ours - we'll share the process together, we'll take the journey together. As a Patron you're as much a part of my music as I am.
What do you get?

Becoming a patron gives you a unique insight into the creative process - I can't think of anywhere else music fans have been given access to an artist's inner thoughts and creative process quite like this. You can expect my Patreon page to include:
Thoughts on where my music might go next
Sharing ideas of what I've got planned
The inner workings of the creative process
Seeds of ideas
Videos from the studio documenting the whole creative process
Behind the scenes tour blogs & videos
Live Q&A sessions
Polls for YOUR input
Have you ever watched "making of" documentaries or behind the scenes DVD special features? Well it's a bit like that only in realtime, plus you have input into the creative process and the satisfaction of knowing that the art being made wouldn't exist if you weren't involved. So, in a very real sense, its not just me creating the music, WE'RE creating it together. It's our music. And you get to be a part of the creative process from start to finish.
Patreon is not just another social media site. Social media posts are essentially forms of promo, that's not what you get here. I'm not looking to sell anything - this is all about creating something.
How much does it cost?
I spend a large portion of my working life on tour. On the road I always enjoy meeting music fans and often they're kind enough to treat me to a coffee, a beer or even take me out for dinner. With this in mind I've designed my patronage tiers around these kind gestures of hospitality..
The tiers start with the price of a coffee once a month, and go up to the cost of a mid-price concert ticket once a month. Of course different levels of patronage come with different rewards, but every single level will make a huge difference to being able to create my music with you.
Thanks so much for reading. I would LOVE for you to join me on this exciting journey into a brand new creative world. This is an opportunity like no other at a time like no other - let's create something AMAZING together!
This is crazy...

When we reach 200 I will write & record a song/piece of music for every single patron - your very own personal composition emailed to you!

EDIT: We did it!  I'll be writing an average of 2 songs every day until the end of the year.  Patrons can expect their songs to arrive by email soon and we'll be having regular listening parties, so we can hear everyone else's pieces

2 of 2
Become a patron to
Unlock 940 exclusive posts
Connect via private message
Recent posts by Paul Bielatowicz
How it works
Get started in 2 minutes