Paul Gibbons
is creating Podcasts with today's leading authors and thinkers
Select a membership level
Proud Supporter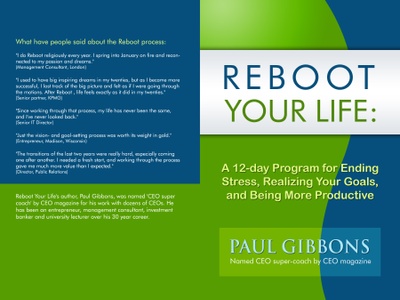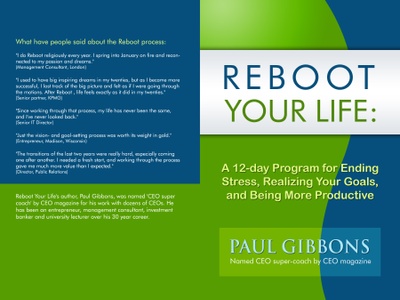 - FREE digital copy of Reboot Your Life 
 - A shout out on my Think Bigger Think Better podcast
Think Bigger Think Better team member
ALL the $2 benefits 
- PLUS
- Monthly PRIVATE podcast episode (exclusive to Patrons)
- FREE chapter of The Science of Organizational Change
- An invitation to listen LIVE to a podcast recording
The Apostles Tier - my first twelve...
Limited (9 remaining)
First dozen patrons...
  - ALL five and two  dollar benefits
 - PLUS
 - a FREE book of your choice from my one of my podcast guests
 - a one to one  call with Paul on world issues
About Paul Gibbons

Thanks! 

Worried about the war on science?
Aghast at the resurgence of fascism?
Concerned about AI?
Curious how the Paris Accord is being implemented?


Inspired by Elon Musk and WeWork?



Think Bigger Think Better

and my research on

Truth Wars, are made possible by your generosity. Listen to the short clip above if you haven't, and below I've provided more information and some sample questions I tackle in my work.

What does your Patreon support do for YOU?


There is enough noxious stuff in the world, you want your time and your dime supporting something positive. When I support people, Maria Popova for example, I get a little thrill when her work reaches me - I have a sense of part-ownership of something marvelous, something I feel is making a difference. 


 
What else?
Your support keeps my content, courses, podcasts, and videos ad-free. (I hate ads, hate 'em.)

Your support allows me to devote more time to finding YOU bigger and better guests.

Your support funds independent research, free from academic constraints, or business interests, into our most pressing questions.

Your support lets me focus on writing about stuff that matters - the biggest problems and opportunities of our age whether or not they are commercially important.

Your support will get my books, including Truth Wars, finished and into stores faster.

Your support enables me to start some new projects - such as more video content.
Yeah, yeah, yeah - besides all that. What are the bennies?

There is a full list of tiers and benefits on the right, but here they are in summary form:
Your support gives you direct access,  to me and selected guests - via a quarterly bull session.

You can listen in live, and suggest questions.

Your support gives you access to supporter-only content - such as a private monthly podcast.

Your support gets you early-release versions of Truth Wars (draft chapters).

And if you pledge even just two bucks a month, I will send you a free book - Reboot Your Life and give you a shout out on the show!

At higher levels of support, for corporations and the philanthropically inclined, we will have a live, one-day workshop in December - based on Bill Gates' Think Week.
If this sounds great, and I hope it does, hit that "Become a Patron" button right now.  If you want some TL;DR details, here they come?

What drives your work? What do you cover?  
To make the 21st century be one of humanity's proudest, we want our BEST thinkers and thinking aimed at our most important problems.
Here is an abbreviated list of subjects I cover in my writing and on my podcast.
What can we do about the rise of fascism and authoritarianism?
Will democracy survive identity politics and the polarization of our society?
Does the internet make us smarter, or do fake news and filter bubbles make us stupider? 
Do the potential benefits of AI outweigh the "Judgement Day" scenario? 
Is climate change, existential threat or hoax? 
Is vaccination, life saver, or kid killer? 
Alternative medicine, and supplements - do they work, or are they woo? 
Do charter schools improve educational outcomes, OR do they just increase the advantage of the already most privileged? 
How do we fix obesity, depression, and the opioid crisis? 
Are immigrants and robots stealing jobs? 
Are cellphones, helicopter parenting, and social media destroying childhood? 
Is the mainstream media biased - to the left or to the right? 
Have we seen the crest of globalization and a re-emergence of nationalism and mercantilism?
What projects are you working on Paul?
The Truth Wars book - how solving the "war on truth", by corporations, politicians, and the media, might be the most important problem to solve because solving our other problems may depend on solving this first.
The Think Bigger Think Better podcast - getting our most inspirational and best thinkers on the show to share their ideas with YOU.   talk to today's smartest cookies (philosophers, scientists, and the occasional CEO or politician) - provoking them to make their ideas useful and relevant. In my books and blogs, I challenge orthodoxy, debunk pseudoscience and alternative facts.
The Behavioral Revolution - how we need to put changing behaviors at the center of our ideas on how to change the world, including addiction, obesity, climate change, strategic change, culture change in business, and personal change to our habits.
The Science of Personal Change - and online course bringing the latest thinking on behavioral change (habits, nudges, etc) to you.
Why support you? Why not give it to Harvard?
Three reasons: 
I'm a scholar who spent 35 years in the business world. I make stuff practical and relevant in ways they other big podcasters often don't. Sam Harris is my hero, but I find his show too abstract sometimes.
I'm much broader (from hard physical sciences, to psychology and economics, to philosophy) than academics and other public intellectuals can afford to be - and the interesting insights come when disciplines overlap. (E.g. climate science and psychology, neuroscience and education)
I'm independent - I don't have to worry about academic politics, publish or perish, or any of that stuff.  I don't have to worry about offending an academic peer, who might be deciding the fate of my next publication.
Who are you again?
In 2018, Think Bigger Think Better made it onto a list of Top 20 Philosophy podcasts - up there with my boy Sam Harris, and my nemesis Jordan Peterson
In 2017, I became a Fellow of the Royal Society of Arts (even though I'm a scientist and business guy, go figure).  Other Fellows have included Steven Hawking and Benjamin Franklin.  In the same month, I was also voted one of the top-30 "culture gurus" in the world.
I started to write full-time in 2013, while I was teaching Business Ethics and Leadership at the University of Denver.  My book, The Science of Organizational Change, is a best-seller in culture change/ change management.
Before that, I was CEO of a small ($5m) consulting firm that specialized in culture change and leadership development.
Before that, I was one of PwC's top leadership/ culture/ innovation "gurus".
Before that, I was a derivatives trader and head of sales in investment banking. 
My degrees are in Physical Biochemistry, Philosophy, and Psychology - but I also studied both Neuroscience and Economics at grad level without doing the dissertation thang.
Before that, well, I was a science, math, and language super nerd, finishing college at 19 despite not drawing a sober breath for four years. I wrote more computer programs in high school than I had dates. SAD. It took me decades to figure out it doesn't really matter how smart you are - I learned the value of hard work, grit, and character very slowly compared to my peers.
You can find out more about me in excruciating detail at paulgibbons.net.
Help me reach my first (modest) goal!  When I reach $200 monthly - I will record a podcast on the philosophical issues raised in Game of Thrones.  Yes, I really will.
1 of 1
Become a patron to
Connect via private message
Recent posts by Paul Gibbons
How it works
Get started in 2 minutes