Peaceful Horse
is creating a horse-led community dedicated to personal peacefulness.
Select a membership level
Peaceful Pasture Patron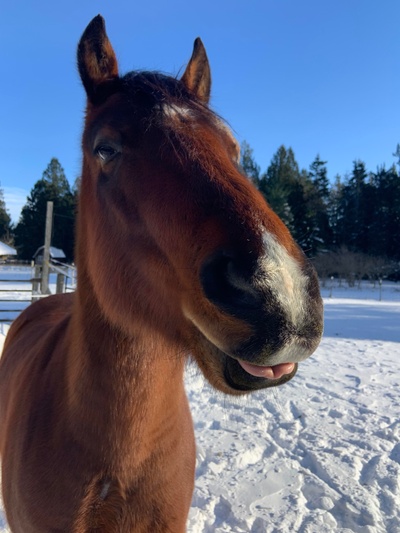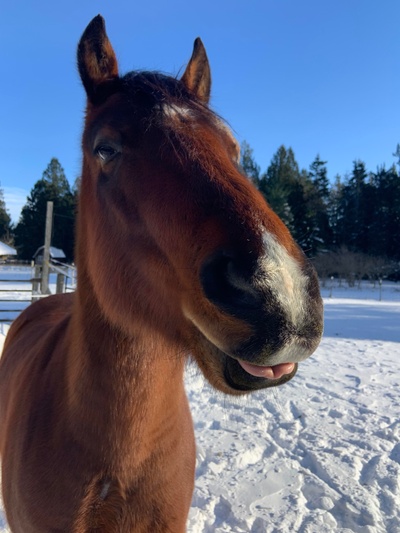 Thank you so very much for becoming a Peaceful Pasture Patron! You'll receive our Newsletter filled with stories of our progress and what we're planning delivered every month to your email and at least two current photos from our life at the farm!

Peaceful Horse Center Patron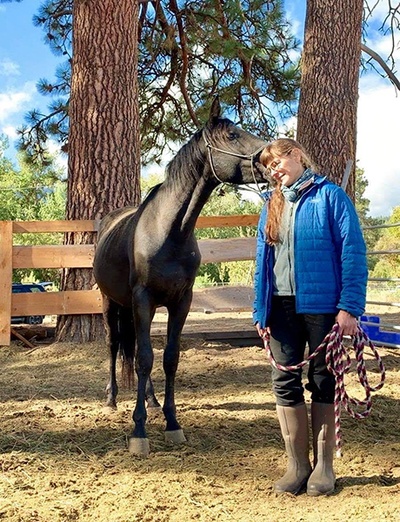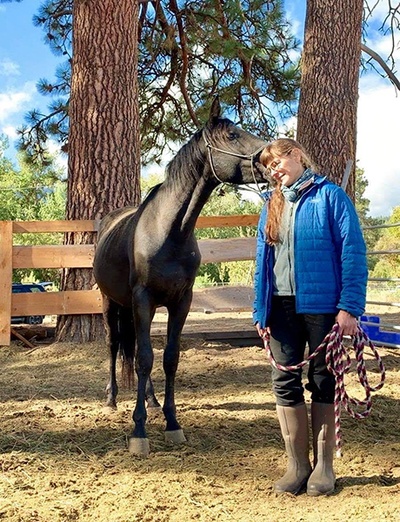 As a Peaceful Horse Center Patron, your funds contribute to the development and management of the online community, plus support the wellbeing and daily care of our herd. PLUS, enjoy selecting something for yourself at the shop of Spirit Bird Intuitive Arts LLC, using your one-time promo code on anything in the shop; AND the opportunity to visit our herd in person. We look forward to meeting you!
Visit Peaceful Horse in Person
Build it!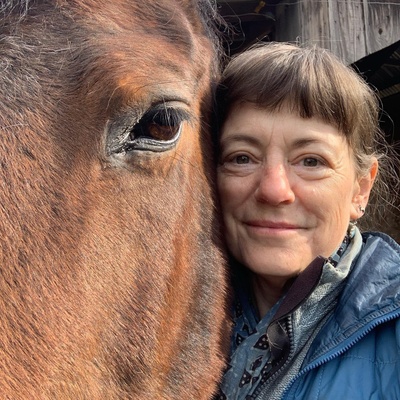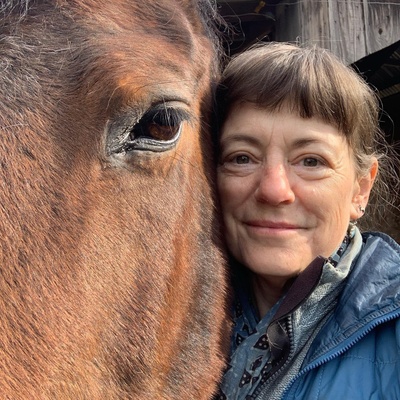 We're so glad you are here! This journey requires a whole community to support itself. At the Build it! level, we'll be able to make good progress on our vision becoming a tangible Community Center to serve people and horses. Thank you for your passion and support in this important facility of Peace.
Etched Contributor Nameplate

Visit Peaceful Horse in Person
About Peaceful Horse
Thank you for your interest in supporting Peaceful Horse!

We are here to support horse folk who are dedicated to the path of self-inquiry and discovery for the benefit of their horses and beyond. We'd love for you to become one of our Patrons!

The vision for Peaceful Horse Community Center is a very big one, officially started in June 2020. We expect our steady development as a Center to serve the world of horse-loving and horse-caring people in all disciplines as we are not focused on training horses, we are here to support people who are motivated to improve themselves, contributing to the wellbeing of their horses. The online community is the first chapter toward eventually being on our own farm and welcoming folks for day visits, educational workshops and courses, Way of Council circles with our horses, storytelling, meditation, and much more. The online community will continue as we open our doors in-person. Both forms of community fulfill a presence for everyone to have access to what we offer, whether local or from the far corners of the Earth.

How the idea of Peaceful Horse came to me:
I will never forget the intense moment when, soon after my mare Artemis moved in, she and I were standing in her field. The hoof trimmer had come to trim her feet. Being a rescued horse and having withstood untold mistreatment in her time before me, she was in a tense state of terror, struggling to contain herself and lift her feet calmly. Standing close, I held the lead rope with her in my gaze, our eyes locked in an eternal moment while the trimmer was doing her job. A wave of emotion moved through me and I knew Artemis was on the edge of her risking trust in me. We stood so close, I could feel the heat coming from her face. She was holding her breath. A tear made its way down her cheek. Being so focused on her, my whole body welled up with feeling her intensity, and tears started falling from my eyes too. I took a deep full breath and released it hoping she would understand "I am here with you, Artemis. I am protecting you." That was a day I understood there were layers within me that, if I dedicated myself to improving from within, I could become the confident leader that she needed me to be. I also needed to give myself the same patience to develop in my own timing. I made that commitment to her. This moment was the very beginning and inspiration for Peaceful Horse. My vision for Peaceful Horse is that it continue for many generations into the future.

The online Peaceful Horse Community: From the start, I've wanted to connect with like-minded people in a setting that was supportive and encouraging. I needed a place to gain skills my horses needed me to have: authentic listening and heart awareness. And so I'm blending a few offerings that help people listen deeper, develop self-care and patience, encouraging folks to keep diving in. One of the offerings is Way of Council circles, that fills a space of connection that modern society doesn't address. Way of Council comes out of the human activity of story sharing and global indigenous practices in listening from the heart, which is as old as humanity (well over 60,000 years) and here we have access to it regularly.

There's nourishment in this process and so it never gets old, being heard, being held in self-care, feeling encouraged to keep going and living the process of becoming a better person. I know the horses really respond to that when I've reached a new level of listening. Sharing experiences and stories with others allows us to feel connected and supported in our journey. They help us to sort out important details from what is not important as we evolve. We have the desire to become the best person we can for our horse. A community like this is really rare to find, let alone one that is led by the presence horses. Peaceful Horse Community is a sacred, practical, creative space. Everyone benefits. I would have loved to discover this group early on, connecting with horse folk who are tapping into new inner territory with their horses. So now it exists and I can't wait for you to give it a try, and add your own unique presence with your horse to the vitality of it.

As a member in the online community you'll have full access to:
• Group meditation sessions for consistency and encouragement.
• Weekly Way of Council circles with horses and without horses.
• Access to an ever-growing and evolving resource area for research, personal development and horse care referrals, and in-person connected gatherings around the world.
• A special guest each month in an interview and/or round-table discussion about their expertise and/or experiences as it relates to horses and/or holistic human self-development skills.
•  A member's area to share your stories in creative writing, poetry, etc.
•  A supportive discussion space for topics related to the overall community theme.
•  Continued development and shaping of the space to stay fresh and interesting to members.

We're here to be an inspiration and grounded support for people seeking to become the best person they can be for their horse and that partnership.

The in-person Peaceful Horse Community Center: This vision includes a destination pasture and farm where people come for self-enrichment courses, pasture management courses, meditation, in person Way of Council circles, storytelling and supported personal sitting vigil experiences, all of which our horses can attend at-will. An introductory half-day course is offered to become oriented to the atmosphere and culture of the Center, and then visitors are welcomed to attend any of the offerings of their choosing. Also, in the future at the Center, there will be a demonstration pond-pool that regional horses in need of hydrotherapy can come for their health and physical wellness sessions and massage. 

As the curator of this giant heart-based project, I take care of the structure and setting of the community so that it can be vibrant and blossom with everyone's presence, participation in the monthly and weekly offerings, and contribute stories, skills, insights, and educational offerings. This is the vision I had as a young child made real. I remember I was about eight years old, the youngest in a house of nine people, with the idea I held in my heart to one day create a public space for people to feel safe and peaceful, expressing themselves and having fun together. I am very excited to be curating this dream for people and their horses to feel supported and seen as they grow together!

How I started out on this path with horses in the first place: 
My path began five years ago by rescuing Maggie, my first horse. It was never my plan to be involved with horses in any significant way, though I revered them from early childhood and always dreamed of horseback riding on a sandy beach somewhere. But, after a few months of slipping under the fence next door into Maggie's paddock and doing what I could to clean up her horrific living conditions by taking dangerous things out of her reach, and offering her my companionship, I realized I was facing a decision: to adopt Maggie and accept full responsibility for her welfare, effectively changing my life direction entirely.

After making the arrangements with her then owner, I went out to Maggie that evening in the old rickety barn in June 2017. I was so nervous but my gut told me this was the right choice. I sat down on the railing near her and in the soft light of the barn, I announced that I decided to formally adopt her. I also admitted I was scared with only four months of horse experience under my belt at the time. While tears were rolling down my cheeks, my heart filled with joy and anxiousness for this new responsibility and role. I heard myself say out loud "This decision needed to be made in order for the next chapter to open." And as if in perfectly timed response, the barn light suddenly went out for three seconds and then came back on. The light never did that before. Then and there I knew I'd made the right choice, even with all the unknowns ahead of us. So many stories since then with Maggie and the five rescued horses that followed. I look forward to sharing them, and hearing all the special community members' stories too. It's time for the awakening of people to meet their horses in a whole new yet ancient way of connecting, while supporting one another in the process. The inner changes we make are made a bit easier with together.

Thank you for becoming a valued Patron and part of the Peaceful Horse Community.

Warmly,
Erika
$120.15 of $1,000
per month
When we reach $1,000 per month, I will establish a savings account where we can accrue the funds needed to purchase a truck and trailer to haul the horses safely, pick up hay, and do general farm maintenance. From the beginning, I've been using my tiny Pontiac Vibe. That's 3 1/2 years hauling hay, tools and gear. It's time to match the need! Once this goal is filled (I can't wait to announce it!) the next goal right behind it is to start building the savings for land and establish our presence as an international community center for horse + human relationship healing, and heart-based eco-education. There are many beautiful features to our community center vision that I am eager to share with our Community in time. When we reach $1,000/month, we will celebrate by (randomly) recognizing a Peaceful Horse Patron every month!
1 of 3
Become a patron to
Get discounts to an online store
Connect via private message
Recent posts by Peaceful Horse
How it works
Get started in 2 minutes