Pearl and Plam
is creating Watercolor Paintings, Fantasy Art and Fiction
Select a membership level
Forest Spirit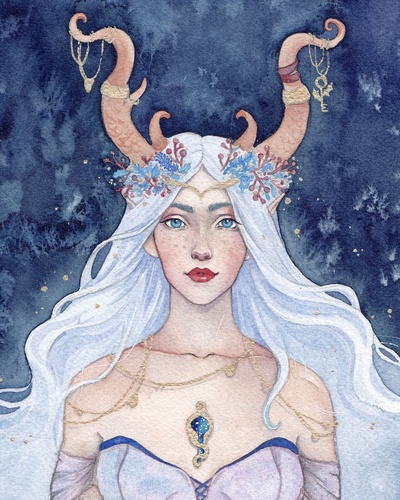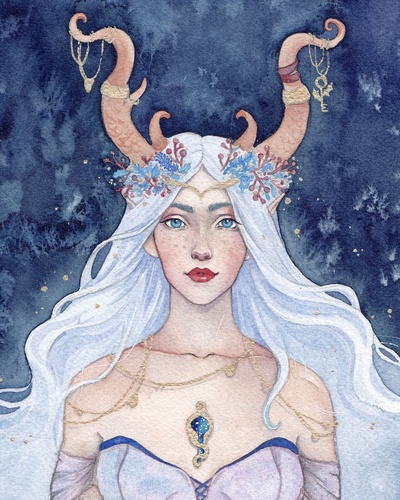 You bring wood for the fire that keeps the fairy folk warm at night.
Choosing this tier you'll get:
Book chapter - I will share a chapter or a bigger scene so you can read along as the story unfolds.
Articles - marketing for artists, life updates and art reviews.
Sketches and work in progress shots.
Early bids on original art. 
Forest Dweller
You bring color and uniqueness to the forest.

Choosing this tier you'll get: 
Instagram Art Account Review - I will review your Instagram Bio and Account and give you 3 tips for improving it. Only available for art accounts. 
Step by step and  tutorials - I talk in detail about my process and watercolor techniques.
Will add you to my Close friends on Instagram - where I share more behind the scenes, painting videos, and life updates. 
Coloring Page - a new line-art to download and color.
 All previous rewards.
Forest Witch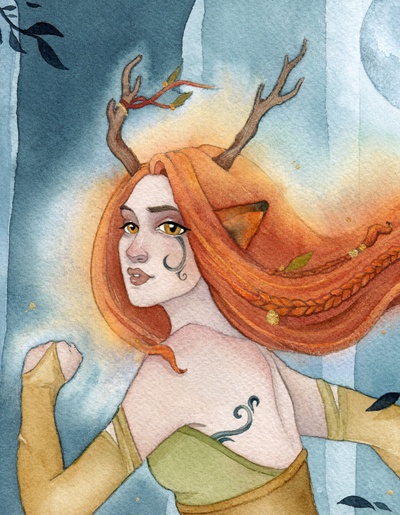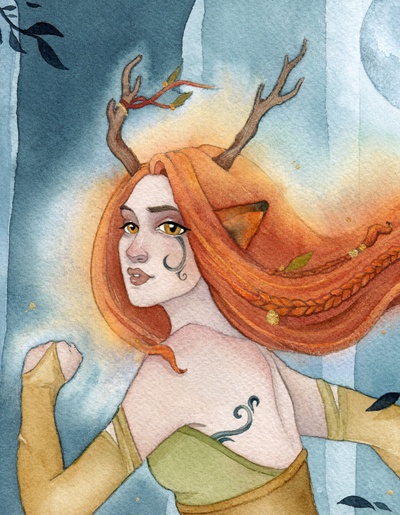 You know the forest, its darkest secrets, and its most desired fruits. Hand-embellished prints made on thick watercolor paper await you. 
Choosing this tier you'll get:
A5 fine art print or post card – send to you for every two months that you are in this tier.   
Vinyl Sticker - Send to you for every two months that you are in this tier.
Discount code for my Etsy shop - 15% off of everything in my shop. 
 All previous rewards.
About Pearl and Plam
My name is
Plam
ena, I'm a watercolor artist, fantasy writer and both the Pearl and the Plam. My name means
fiery
in Bulgarian, I was born in a city on the sea coast, and I'd like to think I carry both the calm of water, and the fire constantly burning in a heart that has dreams.
I grew up with Slavic folk stories, Greek myths, and fairy tales from all corners of Earth. Fairies, elves, magical creatures, dreams,and nightmares  are a huge part of my art and of the world bursting to life in my imagination. 
I believe in
healing through art
and in talking about the things that shape our lives. This is why in my monthly newsletter I may talk about mental health, art block, insecurities, anxiety and all the other things I experience on my creative adventure.
I also believe that we grow
stronger
when we support each other. I'm a self-taught artist and for the longest time I didn't have any "art friends" whom I could talk to, so I know how difficult it could be to start doing art if you lack support and how alone you may feel. So don't hesitate to reach out and talk to me. I think art's greatest virtue is to
empower
others.
I'm currently writing a book about a blue-haired fairy called Delphi, and I'm simultaneously painting the illustrations for it. Every month I'll be releasing a chapter or a bigger scene from that book so that you can read along and enjoy that journey with me. My goal is to have a finished illustrated book which I can launch for crowd funding and hopefully publish one day *exhales wishfully*. That's where you come in.
By becoming a Patron you will help me turn this dream into reality. Having a steady additional income will mean more time to do art and less worries about finances. My goal is to bring positive change through art by telling stories that matter, and
inspiring
others to create.
I see my art as something that brings happiness, coziness and a little bit of magic into people's lives. I create everything you will find here and in my shop with this thought – from the first strokes of my paintbrush right to the home grown and dried lavender, the bottles of magic, and the sparkling seals I use for packaging. You can expect monthly book chapters, coloring pages and gorgeous fine art prints made on high quality watercolor paper and embellished with metallic paints by hand.
I'm a journalist and a marketer by education and my other goal is to be able to help other creative people tell their stories better and promote their work so that it may reach the right people.
Marketing
a creative product and
building your own brand
will also be topics I aim to write about in my Patreon posts and newsletters. 
You become a Patron by choosing one of the tiers visible on my page. You will be charged the amount shown above the tier description, it's the minimum to receive the reward and you can always decide to give more than that. Physical rewards will be send in the beginning of the next month, book chapters and coloring books will be send to you throughout the month you have subscribed to. Physical rewards usually take between 7-15 days to reach you, depending on which part of the world you are from. So let's say you become a Patron in October – this means you will receive the book extract and coloring page during October and I will send the physical rewards for you in the beginning of November.
 You can always decide to stop being a Patron or change your tier.

Instagram
Facebook
Etsy
I will add a new 5$ tier including an Instagram profile review from a marketing point of view.
I will also create a Discord group. 
2 of 2
By becoming a patron, you'll instantly unlock access to 52 exclusive posts
By becoming a patron, you'll instantly unlock access to 52 exclusive posts
Recent posts by Pearl and Plam
How it works
Get started in 2 minutes