PeggyTeachesChinese
is creating Chinese-learning content
Select a membership level
TIGER | First Level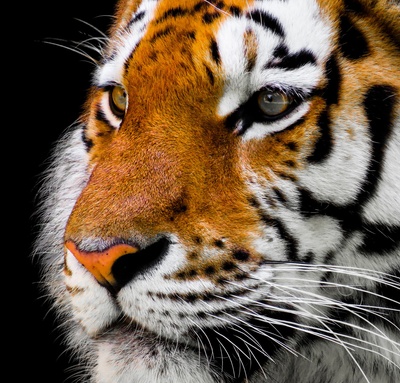 "Tiger strengthens the bones." You are the Tiger, the first animal of the Five Animals in Chinese martial arts. 
This is the most basic tier.
You like what I do and would like to show your support:
Behind-the-scenes clips & pics
You help me create more videos!
CRANE | Second Level
"The spirit of the crane resides within the stillness."  You are the Crane, the second animal of the Five Animals in Chinese martial arts. 
This 2nd level of membership is where we get to
interact directly with me and to request a topic to discuss at my monthly live event. 
Request a topic for monthly Q&A
Behind-the-scenes clips & pics
You help me create more videos!
LEOPARD | Third Level
"Bend fingers hard, like iron." You are the Leopard, the third animal of the Five Animals in Chinese martial arts. 
The 3rd level is designed for
DEDICATED LEARNERS
. You will
have access to all MP3 and PDFs of my videos
:
About
歡迎!Huānyíng!
Thanks so much for visiting my Patreon page! 


1. HERE IS A LITTLE INTRODUCTION


Most people know me as Peggy, but Lǐ Jiā-Huì (李家慧) is my Chinese name. I was born and raised in Taiwan. I LOVE creating videos to teach Chinese and share Chinese culture! I have been making YouTube videos since college in 2009. I have a MA in teaching Chinese and have taught Chinese in the US and hundreds of students online.
2. WHY DO YOU NEED MY SUPPORT? 


My YouTube videos are free to be viewed for anyone who is interested in Chinese language and culture. Your support helps me:
1) cover the cost of producing these videos
2) improve gradually the overall production quality of the content
3) sustain a steady production
3. HOW DO I BENEFIT FROM BECOMING A PATRON?


As a patron, you get to be a part of this exclusive learning community where learning becomes more interactive and dynamic! You will connect with me and other members at my monthly live events and have access to all mp3, pdf worksheets. You can also choose to receive handwritten postcards from Taiwan or have a 1-on-1 language consultation with me. 
Check out five levels of membership and rewards they include highlighted on the right-side bar and select the best one for you!  
4. HOW DOES PATREON WORK?


Once you become a patron, you will immediately have access to the rewards included in that tier. Patreon charges you for the month you become a member and will change you on the 1st of each month going forward.
For example, if you pledge $10/month on July 5th, you will be charged for July and will be charged again on August 1st. You will see posts locked or unlocked depending the membership you have joined. For instance, you can download all mp3 and pdf worksheets as soon as you become a patron of $10 tier.
5. HOW TO ACCESS BENEFITS


Notice five FEATURED TAGS and TAGs highlighted on the left-side bar. They will help you track down a specific post(s) you are looking for. Each video series also has its own tag.
Take "Street Mandarin" tag as an example, all videos, mp3, pdfs or posts related to Street Mandarin series are listed under this category. You also get a notification every time I make a new post, so make sure to sign up with your current email address to receive the latest updates.
6. CAN I CANCEL AT ANY TIME? 

Absolutely! If you no longer have the budget or desire to continue your membership, you can cancel your subscription on Patreon at any time.
謝謝 Xièxie 
My deepest gratitude goes to you for believing in the community I have been working so hard to build. I look forward to getting to know you and sharing this learning journey together!
Happy Learning, Peggy Lee 
When I reach 100 patrons, I will invite guests to join live Q&A with us or make appearances in upcoming videos.

I could invite a colleague to come to the event and discuss grammatical usages of Chinese language or invite a friend who can give a different insight about life in Taiwan, differences between Taiwan Mandarin and China Mandarin, etc.

1 of 1
By becoming a patron, you'll instantly unlock access to 161 exclusive posts
By becoming a patron, you'll instantly unlock access to 161 exclusive posts
Recent posts by PeggyTeachesChinese
How it works
Get started in 2 minutes