Pellicle
is creating a website, podcast and magazine
Select a membership level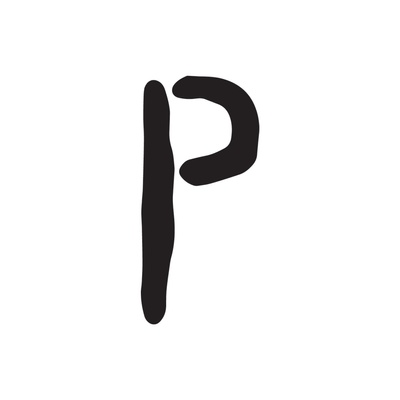 Supporter
By choosing this tier you're directly supporting the writers, illustrators and photographers who make Pellicle possible. Thank you! As an added benefit we'll also give you advance notice of our events and merch drops via our Patreon feed. 
Pellicle Pal
By choosing this tier you'll become a Pellicle Pal! In addition to supporting our content you'll also receive a die-cast pin of our P logo designed by Tida Bradshaw. We'll also give you a 10% discount on merch drops and event tickets. Thank you for your support!
Pellicle Pal Plus
Wow! Thank you for your incredible support. As a Pellicle Pal Plus subscriber we'll automatically subscribe you to our print magazine and you'll be among the first to get hold of a copy. We'll also up your discount on merch and events to 20%. You're a star. 
About Pellicle
Hello, we're Pellicle.
Pellicle is a brand new magazine devoted to exploring beer, wine, cider, food and travel and the joy we find within these cultures. Online now, podcast soon, print later.
Created by writer and photographer Matthew Curtis alongside brewer and wine enthusiast Jonny Hamilton, Pellicle is a brand new website, podcast and magazine that aims to capture the
joie de vivre
we so often find within our favourite cultures. This might be at a favourite restaurant, adjacent to a steaming brewhouse or within an orchard or vineyard. At Pellicle, we hope to take you there with us.
However, we can't do that without your support, which is why we'd like you to become a Pellicle Pal! 
From as little as $5 (£3.85) per month you can directly fund the content we create. We're paying writers, photographers and illustrators to produce the most compelling and uplifting content in food and drink. With your support we can commission the highest calibre of talent, and ensure that the rates we pay are fair and reflective of the work that's being produced.
But we're not done there! From $10 (£7.70) you can become a Pellicle Pal and in addition to supporting our content, gain exclusive discounts on forthcoming merchandise and events, plus your very own die-cast pin badge so you can show off to your friends that you believe in paying for the content you enjoy. 
In addition to this, supporting our upper tiers will not only gain you greater discounts on gear but also automatically subscribe you to our print magazine when that lands in a few months time. We're also offering tiers for both small and larger businesses that wish to give us their backing. Our Pellicle Pro tiers add VIP access to our events, as well as all the benefits from our other levels of support. Want to take it further than this? Then contact us about advertising opportunities available across all three of our current formats. 
Pellicle is a labour of love, but one we also want to stand alongside the most well-respected food & drink publications out there. With your support we can produce more of the content we think you'll enjoy, while paying some incredibly talented people to do so—all for less than the price of a pint, or a glass of wine or cider.
We look forward to you joining us on this journey!
$1,747 of $2,500
per month
Windfall! At this level of support we will hit the break-even cost of running the site, which means we can invest in more features, more merch and increase the frequency of our podcast.
3 of 4