Tamara Woods
is creating all things writerly and bookish
Select a membership level
Neighborhood hangout
If you're part of my cozy neighborhood here, then you're chilling at the neighborhood hangout.
You'll receive a thank you card for joining
An annual newsletter that's patron only
Early access to YouTube content. 
You'll get a shoutout at the end of the videos. 
The Cozy Coffee Shoppe
If you're part of my cozy coffee shoppe, then you love a good hot beverage, and getting cozy. Let's people watch together.
You'll receive a thank you card for joining.
Patreon-Exclusive Discord
An annual newsletter that's patron only
Early access to YouTube content.
You'll get a shoutout at the end of the videos. 
Friendly Neighbor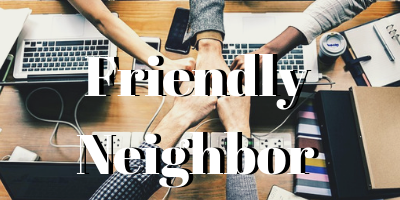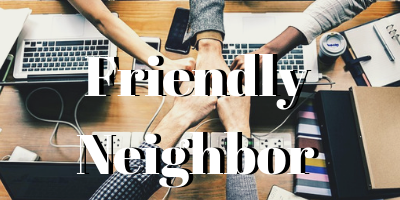 If you're joining my cozy neighborhood here, then you're the friendly neighbor we get to chat with.
You'll receive a discount for my ebooks. 
A signed bookmark/bookplate. 
Behind the scenes look into my content creating. 
And anything from previous tier.
About Tamara Woods
Hey y'all, thank you so much for stopping by. My name is
Tamara Woods and I'm a self-published author
trying to create content to entertain and educate. I'm also a karaoke superstar, a lover of cats, (most) things orange, and Star Trek the Next Generation
(aka the best generation
).
I want to use this Patreon as a way to help me to fund the different endeavors that I have, like paying for editors, books covers, creating paperbacks, making more in-depth writing videos, potentially starting a podcast, and so much more.
Let me welcome you to my cozy mystery neighborhood!
I've always liked the idea of artists having a patron saint who helped them to afford to do their art, by paying them a stipend. During the Renaissance, it was prestigious as an artist to have a patron, to show that someone wealthy was willing to invest in your work. And as a patron it was a way to show your affluence and to influence art. And even considered a good way to kind of negate some of the perceived evils of money.
Times have changed and now everyone can invest in the arts.
Patreon has changed the rules by bringing this practice to the masses. You can start with less cash a month than a Starbucks coffee to help someone move forward with their artistic endeavors. And it's not just for visual artists, as you can see if you give a bit of a search, or watch YouTube. It's an exciting time to support creatives!
I have two goals:
to entertain and to teach.
On the entertaining end
: I feel like I'm just getting started, even though I've been writing and publishing for a while now. I'm ramping up my writing for my cozy mysteries. I have (too) many book covers that are stacked up and raring to go. At this point, it's the writing, editing, and publishing that I'm working the most on. If you look at this banner, it shows the books that are either currently out or are coming out soon. Exciting things in the future!
On the education leve
l: I have a lot more to offer.
I have been
creating blog posts
,
YouTube video on writing
for well over eight years. I've shared my methods, my creative works, and have featured fellow creatives in Indie Author shoutouts, and interviews.
For four years strong, I've also offered community support with #writestuff where writers talk about writing. We have a tweetchat every Tuesday at 9 p.m. EST and
a Facebook group where we keep that conversation going
. I've also created a Discord that anyone in the AuthorTube community can join, so we can chat online in real time.
I absolutely love engaging with fellow readers and writers and giving support. In fact, before every #writestuff chat, I ask for someone to say hi so I'm not alone. Even though writing is a solitary activity, we still need that interact with other writers. It helps to decrease feelings of isolation and reminds us that we're not doing this in a bubble. We're not alone. I also think it's important to help other creatives to get there work out. (Speaking of, my banner and
avatar were created by Jean Hodges
, if you'd like to check out her work.)
If you like the idea of helping a creative to entertain and educate her community, I think this is the place for you. If you like the idea of previewing videos first, hearing more about my writing world, and helping me to fund creating content to put out into the world. If you want to be a part of my cozy neighborhood, then come right in!
When I reach 50 backers, I want to pursue creating paperbacks of my books.
1 of 1
Become a patron to
Unlock 104 exclusive posts
Connect via private message
Recent posts by Tamara Woods
How it works
Get started in 2 minutes