Pepe y Coco
is creating a community farm and homestead in Costa Rica
Select a membership level
Living Apothecary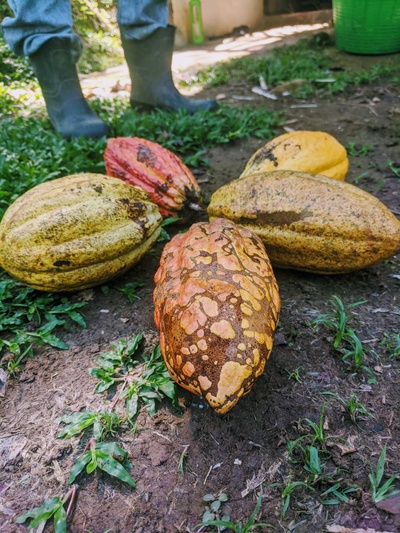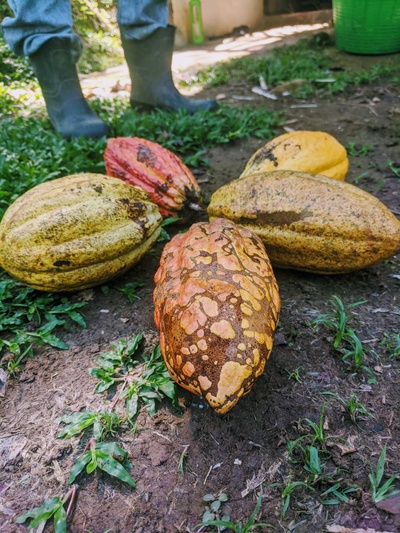 This tier is PERFECT for our plant-based patrons who want to support our intention of growing a diverse array of medicines to take good care of our family, our animals, and our community. We've been acquiring as many seeds and cuttings as we can of herbs and medicinal plants from our neighbors but there are many that we have found only through a grower in San Jose. Several of these special plants are somewhat pricey and we imagine they could be challenging to grow, but we're excited have found a source of everything from Peyote and Kratom, to Valerian and Frankincense. Patrons in this tier will get a medicinal plant/tree/shrub planted and named in their honor along with regular updates on its progress and usage and a special welcoming ceremony when visiting the farm.

Patron-only posts and messages
Support Our Animals
When you choose to support our animals, your monthly donation will go towards covering food, supplementation, medicines, and infrastructure (fencing, shelter, etc.) costs so we can take the best care of the animals who regenerate our soils while feeding us and our community. They are truly the backbone of our farm and we could not be stewarding this land without them!

Throughout every month you will be the first to hear reports (straight from the horse's mouth) about improvements and accomplishments we've achieved because of your support.

Coco has a mystical gift to channel our pets. Whenever he receives direct messages from any of them, we'll interpret and share them with ya.

You also will automatically be included in the Living Apothecary tier and have access to all of those posts!

Patron-only posts and messages
Tropical Farm 'BOYS' Club
Are you a 'BOY' (Beautiful Optimistic Young-at-heart Soul) who celebrates male nudity and the beauty of nature? Then join the club! This jungle climate is too sultry to keep our clothes on all the time. When we're not working on the farm, you can catch us expressing ourselves in nature and we want to share the view with you.

As a patron in this tier you will get exclusive access to our special, sexy, artistic photography. If you are not 18+ and don't appreciate male nudity (or if we are close friends and family) then this tier is probably not for you!

As a token of our gratitude, we will be sending you (via email) a special gift with access to exclusive content too risqué for this platform (so check your inbox/spam within 24hrs after joining)! You will also get to join us every Saturday for Coco's virtual naked yoga class, "Free Ball Flow," for the special TFB price of just $5 for the duration of your patronage (link will be included in welcome email).

Finally, you will get access to all posts in the 'Living Apothecary' and 'Support Our Animals' tiers so that you can truly feel like you are an integral part of our homestead (which you are!).

Patron-only posts and messages
About Pepe y Coco
Hola! We're Pepe and Coco. We met in 2016, got married in North Carolina in 2018 and moved to the hills of Southern Costa Rica to start our homestead in 2019! We are now at the very beginning of many new projects and have a ton to learn on this journey. The good news is that we have almost everything we need right here around us - a house, 8 hectares of pastures and tropical forest, natural springs, wise & helpful neighbors, electricity and good internet. What we don't have is Costa Rican residency and steady income streams…yet…

Our ultimate goal is to get off the grid as much as possible, foster radical community & resilience, create and share abundance, grow our own food & medicine, generate our own power, and give more back to the land than we take. Our long-term vision involves practicing and sharing regenerative permaculture, green building, yoga, and herbal medicine. We will need tools, materials & equipment and training to get there. All of this will be easier once we have residency but it requires us to transfer $60k into a Costa Rican bank account. Needless to say, we have some saving to do. Our highest ideal is to one day operate in some form of "Gift Economy" in which we minimize the exchange of money in favor of a barter system of trading goods, services, food, and other resources of value as much as possible. If and when systems collapse, currency becomes value-less and will not feed us—it doesn't hurt to start practicing now. It will definitely take us some time to streamline some of these goals and it may sound too good to be true, but we know in our hearts that this is the way forward.

Right now it is just the two of us, a handful of animals and a lot of BIG dreams. We are figuring it out as we go. Please help us as we work to cultivate these dreams into fruition by becoming patrons and in return we'll give you downloads of our daily life and all we are learning, personal training and health coaching, yoga classes and more. We have other tricks up our wizard sleeves that we want to offer as well. Who knows? You may even be investing in your own future home! All the donations we collect through Patreon will go directly towards creating our homestead and community farm, helping us pay the farm bill, improving the infrastructure, fencing, water systems, and contributing to our efforts to get "off-the-grid." (not for our own travel, booze, entertainment or frivolous consumption of any kind)

Thanks for being here and for considering supporting our journey! We are constantly striving to learn more and do our parts to leverage our fortune and privilege to pay it forward, share the surplus, and create a better world.

By becoming a patron, you'll instantly unlock access to 37 exclusive posts
By becoming a patron, you'll instantly unlock access to 37 exclusive posts
Recent posts by Pepe y Coco
How it works
Get started in 2 minutes