Peppertop Comics
is creating Cartoons and comic strips
Select a membership level
Security
• Support our work
• Access to our Patron-only posts
• Help us re-license old cartoons
• Equivalent to buying us a drink every few months
Medic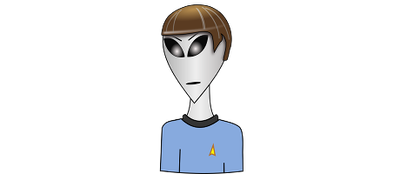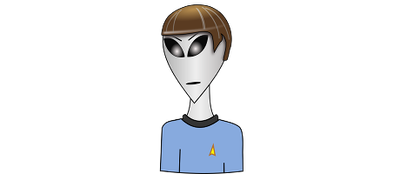 • Support our work
• Access to our Patron-only posts
• Help us re-license old cartoons
• Equivalent to buying one of us a drink every month
Bridge crew
• Support our work
• Access to our Patron-only posts
• Help us re-license old cartoons
• Equivalent to buying both of us a drink every month
About Peppertop Comics
Peppertop Comics
is Mark (writer) and Vince (artist), and we've been creating cartoons and comics for over 20 years. We're best known for the 'Elvie' strip that appears in Linux Magazine every month, and for 'The Greys' - our sci-fi parody series that featured in an exhibition at the National Media Museum in the UK. We also produced a newspaper strip called 'Monsters, Inked' and have created various other one-off cartoons and comics.

We use Free and Open Source software, such as Inkscape, MyPaint and The GIMP, and release our comics under a Creative Commons license. But we go further than most - we also try to release our original source files, so you can pick them apart, translate them, modify them or just learn from our mistakes. We even embed hidden Easter eggs in many of our comics to encourage you to poke around!
By becoming a patron you'll get exclusive clues and information about how to find the Easter eggs in our comics, as well as access to our patron-only posts. For every £200  we raise, we'll also re-license one of our Greys strips to make it even more open and free to use. Plus your money will allow us to dedicate more of our free time to working on comics, allowing everyone to benefit from even more Greys, Elvie and other strips.
Thanks for your support - and here's hoping for another 20 years of cartoons!
By becoming a patron, you'll instantly unlock access to 3 exclusive posts
By becoming a patron, you'll instantly unlock access to 3 exclusive posts
Recent posts by Peppertop Comics
How it works
Get started in 2 minutes