Peritian
is creating Cats Love Water - webcomic
Select a membership level
Kitty Supporter!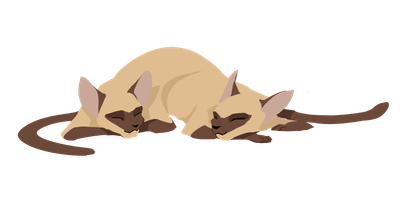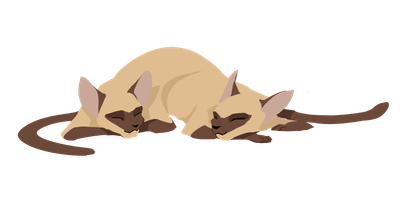 A little goes a long way! 

**If you just want to contribute, thanks for all your support!! You'll have access to all the activity feed. All the pinups involving the twins will be available in full resolution for you, get the chance to get a commission slot with any character of the cast once a month.**
*High resolution. png files of pages, pinups and process
*Access to private stream

Purebreed!
All my content!

*Any character design sketch and warm ups of everything I draw, inlcuded concept, fanart, and asks will be sent to you in a zip pack bi-weekly. 
* Page process in png, sketch, lineart and color stages are included.
*High Resolution PNGs on feed
*Chance to get a commission slot with the cast characters once a month.
*Access to private streaming of the page process.

Jungle Jewel!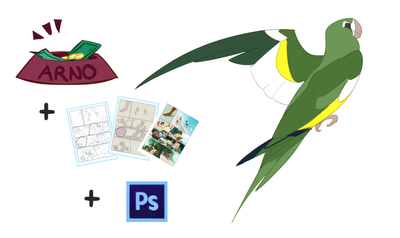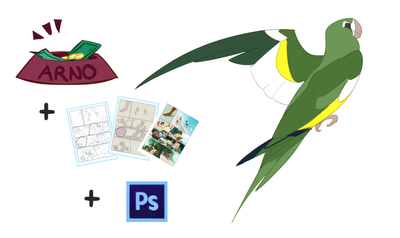 +Process psds

*All the rewards above + PSDs of all my commissions and personal works which will include all the photoshop layers. So, if you like, you can spy on my drawing technique.
* High-res psds of latest page of Cats Love Water.
*Sketches and warm up on any page will also be included.
*High Resolution PNGs on feed
*Chance to get a commission slot with the cast characters once a month.
*Access to private Streaming of the page process.

About Peritian
Hello!

My name is Peritian. I am a digital artist and you may know me from various places on the internet. Specifically, FurAffinity, Tumblr and Twitter. I create anthro art mostly and I love character creation and mature art. People on FA can commission me for personalized pictures with their own themes and characters!
Why am I doing this Patreon?
I really enjoy working on commissions, but despite how happy I am with them, I've found I'm getting less and less time to work on my own pictures and personal art. I want to create more, improve and expand myself, but my time is reduced due to making commissions for a consistent income. Making this Patreon will give me the support I need to create free content available to the public in a more consistent way.
Bros just wanna have fun!
I want to expand the universe of my characters and create the adventures of my cats Arno and Celio in their world populated with chances of having fun. If everything goes well, I have an idea for making a full colored page for each update if I get to make it each towo weeks to once a week, and you'll follow them in their adventurous travels. This means that a lot of characters will be born and added to this universe and all of the sketches and designs that I come up with will be included in the packs for all of the supporters. The comic is up and running right now! so don´t forget to check it out. Also it´s a public release so everyone can see it thanks to your support.
Cats Love Water is the story of Arno and Celio, twins that are on vacations at the mistery Golden Dolphin island. they will find out in their adventure and free time, that there is more in the island than it seems to be.
This will be an adult story, with mistery, drama and sex included. But sex isn´t just the focus, you will find a lot of characters and all the intrincate worlds that are created between them.
Why you should support and what you'll get.
You'll have free access to the content I don't show everyone, sketches, thumbs, PSDs and full-res pictures, depending on how much you pledge. If I receive enough support, I could work on my personal pictures and projects more as a serious job! And of course the comic(!!), which will make Arno and Celio come to life.

My goal is to make one update every two weeks so you won't receive more than 3 updates per month.


I want to update at least once a week on weekends with everything I've drawn in that time span. That will include anthro and non-anthro, fanart, animal drawings and whatever else comes to my mind that week. Although, I could delay to an extra week if there is a lack of content.
If you are interested in see the technical process of my artwork or just how I manage it, this is perfect for you. At least one PSD file will be shared for those who supported that tier.
This is how it works.
Just choose whatever amount you feel you'd like to donate. Keep in mind that depending on what you pledge, you'll receive certain content. Also, you can set a monthly limit on how much you want to give in case I get a lot of drawings in a week or month. Remember you must be 18 or older to pledge.
Thank you so much for your support!
If you have suggestions or ideas, don't hesitate to voice them!
You can find more of my art as well as all my free and finished content in the following places:
http://www.furaffinity.net/user/peritian/
http://t-stray.tumblr.com/
http://peritianartblog.tumblr.com/

Official -Cats Love Water- Tumblr page:
http://catslovewatercomic.tumblr.com/
here the pages are up each two weeks!
Official -Cats Love Water- Website:
http://emperitian.wixsite.com/catslovewater
$946.34 of $1,000
per update
I will work in animation loops related to the comic and of course include them in the packs.
3 of 4
By becoming a patron, you'll instantly unlock access to 393 exclusive posts
By becoming a patron, you'll instantly unlock access to 393 exclusive posts
How it works
Get started in 2 minutes