Permie Emmy
is creating Resources & Advice for Permaculture Entrepreneurs
Select a membership level
Garden-to-Kitchen Pioneers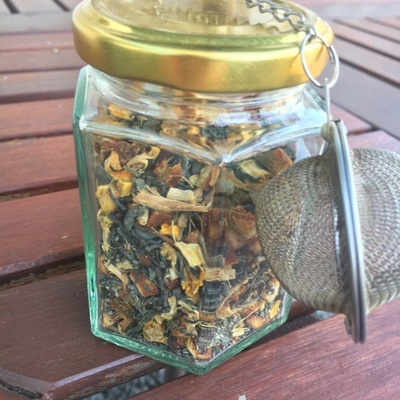 Want
monthly healthy vegan recipes
?
I'm trialling garden-to-kitchen cooking and would love to share monthly recipes with you.
Sign up for my $5 subscription and receive 
Permie Emmy's 3 Monthly's Yummys
straight to your inbox.
Sign up for:
Quick, healthy vegan meals
Food waste-free ideas
Garden-to-kitchen-to-garden cooking
Multi-meal Curry Pastes, Pasta Sauces, Chutneys, Spreads, Jams, Condiments, Spice Rubs, Herbal Teas and anything else I dream up!
Tryoneers - UK Only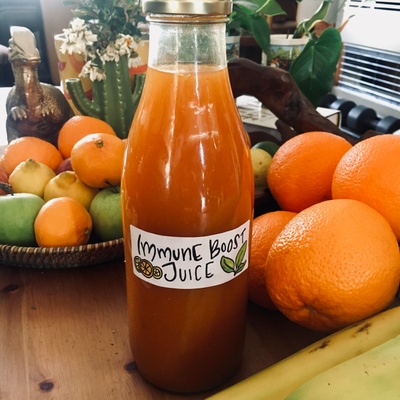 I'm always cooking up something new - from perfumes to hair tonics, from soil amendments to seedballs.

Sign up as a Tryoneer, and I'll send you a MONTHLY FREE GIFT.


About
Firstly, I want to thank everyone who has helped me along this journey to live out in the world and to connect with nature. This is for those who have my back when the world beats me down and who build me up to reach the sky with all the faith in me they can muster. I'd like to give something back to help those people do the same, so we can be the tight-knit community we all deserve.

I am a permaculturist with a penchant for the social. I am on a personal and professional journey to help those who want to build regenerative businesses. My goal is to present my own learning journey into what makes a sustainable permaulture entrepreneur, and to share those findings and resources with the people who need them most.

Together we can build eocnomically-viable closed-loop alternatives to this train wreck we call an economy - but the only way we'll do this is by learning from each other. I hope you find this helpful and use it to be useful.
My journey to become a teacher starts with using this platform to practice those skills. The money here will enable me to get my hands in the soil, my head in the designs, and really dedicate myself, my skills, and my heart to helping others to become more sustainable, while covering my educational costs and achieving a level of self-sufficiency so that I can continue to share everything I learn with all of you.



1 of 1
By becoming a patron, you'll instantly unlock access to 15 exclusive posts
By becoming a patron, you'll instantly unlock access to 15 exclusive posts
Recent posts by Permie Emmy