A Very Persistent Illusion
is creating Podcast on the nature of reality and its universal consistency!
Select a membership level
Illusioneer
Welcome to the family! Your support couldn't be more appreciated! By contributing just $1, not only do you make it possible for me to more quickly produce quality content, you will be privy to additional, exclusive content posted here periodically (outtakes, occasional mini-episodes/blog posts, and the like). 
Explorer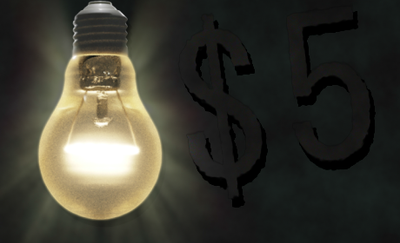 Seriously, you are awesome. By contributing $5 to the exploration and examination of reality, you not only get the benefits of the previous tier, but some additional goodies, too! New "Explorers" are entered into a randomized drawing for shout-outs during the show, and will get a personal, handwritten thank you note from me as quickly as I can write them and mail them out. 
Examiner
You are the best. No, really, I mean it. So what does your $10 get you? All of the previously mentioned, of course, but in addition, you will be added to a mailing list and will receive a monthly newsletter! What's in it? That's for you to find out. 
About
"Reality is merely an illusion, albeit a very persistent one." -Albert Einstein
There's a point at which one must consider the perceived malleability of reality and wonder, "wherein lies the limit?"

Current social theory would posture that reality is purely subjective, contingent on your journey to find your truth. It's an ever-increasing stance that separates the grounded from the dreamers, the productive from the idle. To claim there is no objective reality is to absolve each person of individual responsibilities – not only to others, but to themselves. I think there's a problem with this. Don't you? 

Through this podcast I explore and examine topics all over the board, ranging from the historical to the mystical, from the socio-political to the religious, from the factual to the traditional, in an effort to find common threads of an absolute reality that spans the entirety of human existence, that points to these pivotal facts:

We are not an accident.

We are here for a reason.

We are here with a purpose.

And all of humanity has far more in common than any perceived differences.
  
Intrigued? Good.

Welcome to the family devoted to exploring and examining reality.

Welcome to A Very Persistent Illusion.

Let's start reasonably small. Podcasting, especially of this nature, is a hefty undertaking. I want to be able to deliver the best content possible while keeping the show free to listen to. I'm a full-time student working to put myself through college, and launching a rather research-heavy podcast being no small effort, the more money made, the less I have to work, and therefore the more time I can spend producing quality content for you! 
1 of 4
Recent posts by A Very Persistent Illusion