Peter and Naomi
is creating a space for lindy hoppers
Select a membership level
Level 1
3 live events a month- lots of stuff dancers would love, like practice sessions, dance chats, classes and more. 
Access to our dance inspiration blog with posts about our favorite clips, music we love, interesting reads, and thoughts about dancing.
5 exclusive music playlists especially made for practice with hours of great jazz music, handpicked by Naomi
Access to the private Facebook members only community group where you can chat with us and other members. 
Our undying gratitude and the satisfaction of helping put food on baby Tora's plate (or face... she's a baby)
Level 2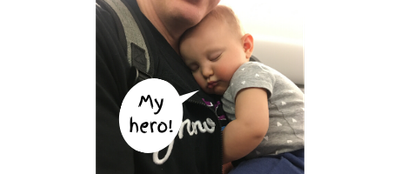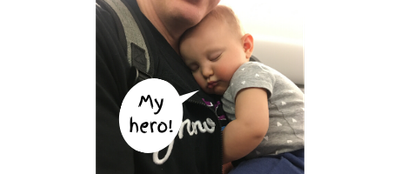 For the price of just one Saturday night out dancing you get access to all our main instructional videos in lindy hop, variations, and solo jazz that you can't find anywhere else. We're adding new videos every month!
The 3 live events, blog, practice playlists, and community group
Level 3
We're releasing a short solo jazz routine each month and only level 3+ gets the breakdown video. We're trying something fresh by filming it in nature so even when you can't get outside enough you can still have a "Solo Jazz Retreat". 
An exclusive live solo jazz class to challenge you and get you moving, plus with the live class you can ask questions and get any help you need in real time.
All the perks from the previous tiers
About Peter and Naomi
We are Peter and Naomi (and baby Tora), international swing dance champions (and tiny lindy hopper in training). We have taught the Lindy Hop for over 20 years. You have fallen in love with this dance just like us.  We're here to help you along your swing dance journey.  This is a space to learn and geek out with fellow
Lindy Hop addicts
.
Becoming a Patron:
Are you thinking of becoming a part of our community on Patreon? We want to give you stuff you can't find anywhere else. In our instructional videos we'll break down the steps, making it easy to follow along while not taking ourselves too seriously. We are releasing
new videos every month
, plus lots of extras like: live events, music playlists, critique and private lesson options, our inspiration blog and private facebook group -
all exclusively for members.


Questions you may have:
What is Patreon anyway?
Patreon is just a place that hosts a lot of membership websites for creative folks, like this one.  
Are the videos like full classes?
Nope, since we're not in the same room we won't be taking the time to warm up, rotate, etc. Our main videos average around 10-15 min long and have built in time for some practice and helpful tips (we also have a few full length classes in the mix as well).
How many new videos are there per month?
We are releasing 10 new videos every month! - 3 main videos, a solo jazz retreat, a retreat breakdown, 1 masters challenge, and 4 challenge breakdown videos. Different patron levels get different access to the videos.
Only 3 main videos for patron level 2?
Don't worry. We've got a big library of videos already here with partnered steps, variations, drills, and lots of solo jazz.  
Are your videos for beginner dancers? Advanced dancers?
These videos are for intermediate to very advanced lindy hoppers.  We don't have any videos for beginners though we have thought about making some for a separate project someday.
Do I need a partner?
No, we know a lot of dancers are on their own these days so we have 4x more solo stuff than partnered. You can work on solo jazz for yourself, or try our footwork variations and drills for improving your partnered dancing while on your own.
How does payment work?
You can pay with a credit card or Paypal. You are charged on the day you join and then on the first of the month thereafter. That means if you join January 31st you'll be charged that day and charged again February 1st so be mindful if you're thinking of joining towards the end of the month. It's easy to change patron levels or cancel anytime.
A few testimonials from our members:


"This Patreon has been a spot of joy for me amid the pandemic. :) The classes, music, and jazz nerd posts have kept me connected with dancing" - Elena N.


"Their channel is a great source for material to teach at class as well as to practice on your own. The breakdown videos are clearly structured and super useful." - Andreas A-L


"I'd say that I'm an intermediate dancer, and while much of the content is geared at more experienced folks, I've been able to follow along and learn a ton! If you've got a lindy hop-shaped hole in your heart, I can't recommend this community enough." - Juliet C.


"I've subscribed to several online dance schools and didn't have time for all of them. Peter and Naomi's Patreon group is the one I continue to support because it provides great lesson videos, interesting historical materials and a reminder of what I love in general about the Lindy community. It's not just a dance school here, but truly a community touchpoint. I'd encourage others to give it a try, because it brings so much joy." - Steve V.

Up until now we have been so lucky to make our living with this wonderful and weird career as traveling instructors.  Now that travel is out of the question we can try something brand new and continue to teach and create through your support. Our goal is to help your dancing improve and be a personal resource for your lindy hop odyssey :)  We are excited to embark on this new project with
YOU
.
Sincerely,
Naomi & Peter (and baby T)
With 250 patrons we would expand our audio content - recorded conversations with friends (who happen to be world class lindy hoppers) and commentary on some of our own dancing clips (ranging from legit to embarassing).
3 of 5
By becoming a patron, you'll instantly unlock access to 194 exclusive posts
By becoming a patron, you'll instantly unlock access to 194 exclusive posts
Recent posts by Peter and Naomi
How it works
Get started in 2 minutes