Pettamapossum
is creating critters 'n monsters 'n stuff!
Select a membership level
Goob Wrangler
See sketch-critters & pen doodle pages a couple weeks early, along with any exclusive sketches that'll accompany them!
Get access to Patreon-exclusive extended descriptions for the sketch-critters! (Now you'll know more beyond their brief blurbs!)
Participate in polls to prioritize what I draw next for my pen doodle pages and monthly full-color fanart!
Enfaum Illustrator
You can send me a monthly sketch request, so long as it's something I'm comfortable drawing (no nsfw, no hateful or harmful stuff, etc) I'll try my best to draw it!
[Note: unused sketch requests expire after two months. When that happens, I'll go ahead and draw you a sketch of a random critter in their place!]
Wobbl Whisperer
Another monthly sketch request! (Total: 2)
Access to sketch-critter commentary! (This means I'll talk about my feelings about the designs, their origins, their changes over the years, stuff like that.)
Access to work-in-progress stuff! (If I've got any big art projects underway and I end up with potentially interesting early or unused versions, I'll share those too!)
About
[UPDATE (as of March 2020): On hiatus, as keeping up with Patreon stuff has been too difficult for me. I do hope I can fully return posting here someday, but I can't guarantee anything, sorry. I'll be pausing all future billing cycles in the meantime, thank you so much for all of the kindness and support!]
Hi! I am Nola, a trans autistic artist, and I draw! I previously worked on a
daily fanart
project, but have since shifted focus to making original
sketch-critters
and other miscellaneous arts. I'd like to draw more of those, and if you wanna chuck me some money to make 'em, I'll work to bring you the best critters and monsters I can! Having to worry less about the cost of food and rent and stuff will help me free up more time and energy that I can put into making art!
I try to put a main focus on creating the weekly pen n' paper sketch-critters, accompanied with descriptions detailing their lives and environment (along with some extra digital sketches). Once a month I'll go back and color older ones as well!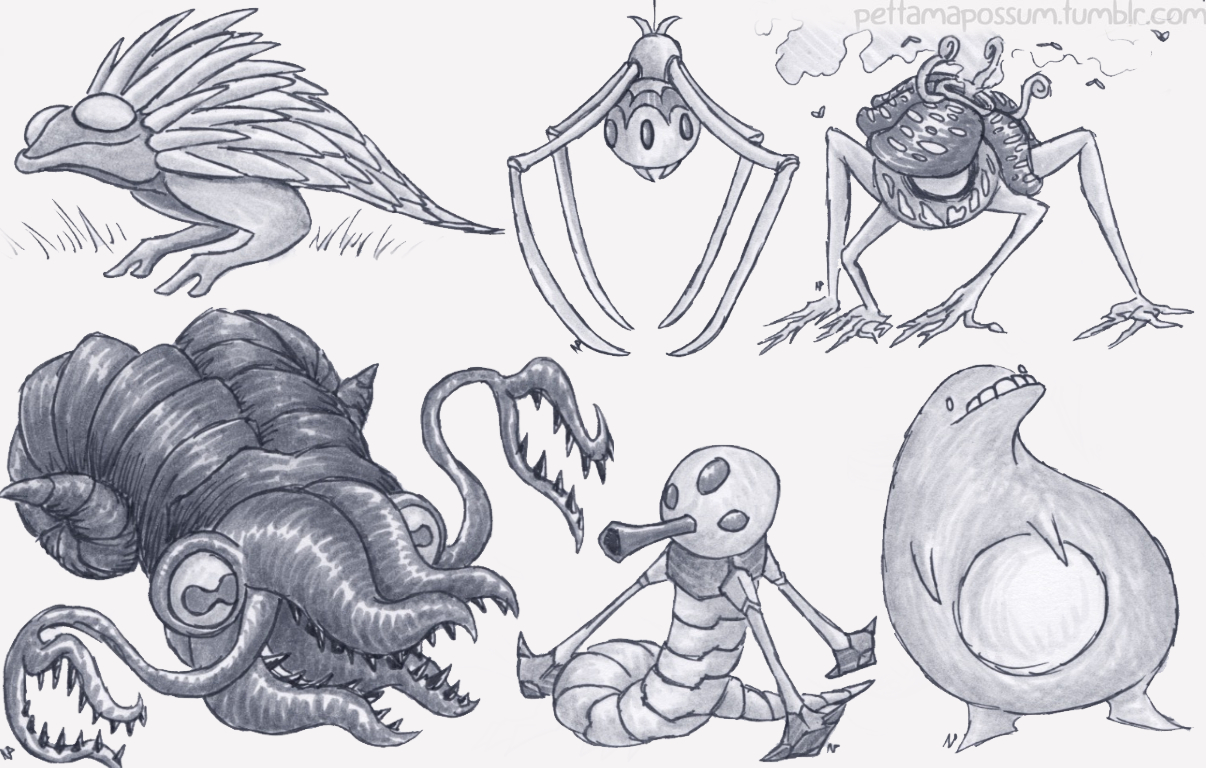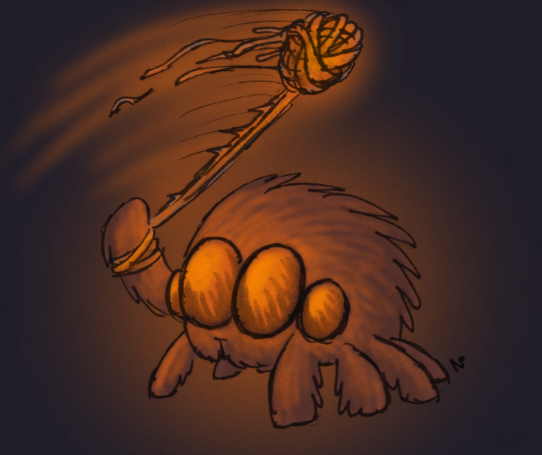 I also aim to make Misc. Pen Doodle Pages every other week, similar to what I've done in the past (
Green Version sprite redraws
,
The Many Faces of Burgerpants
,
Petpets
). They can be a bit time-consuming, but they're lots of fun to make and people seem to have enjoyed 'em! The subjects for these vary a lot, and I've been adding polls here so folks can pick what I prioritize next for them.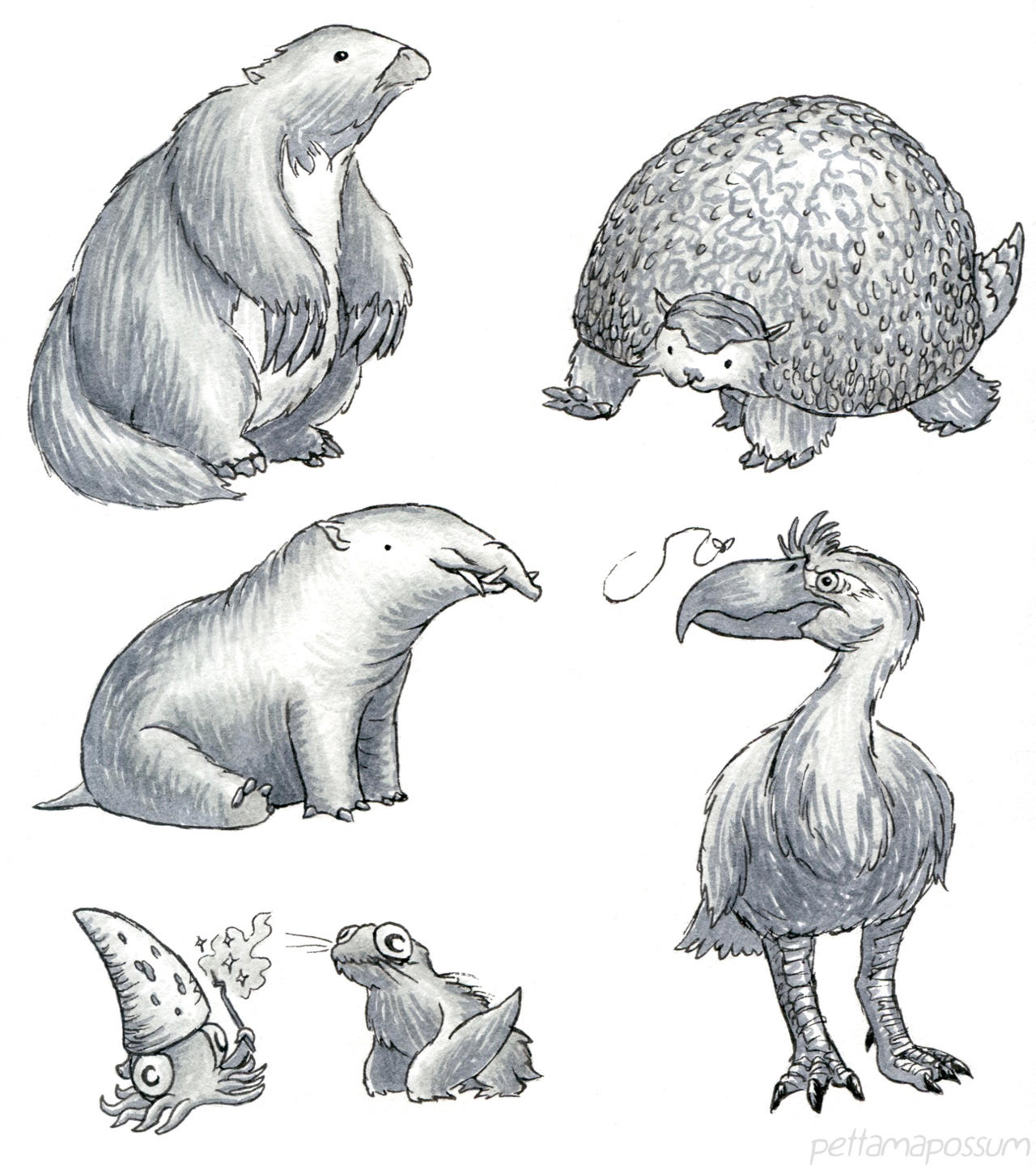 I'm no longer drawing fanart on a daily basis, but once a month I'll continue to make a big fancy 
Full-Color Fanart Thing
, also picked by polls here on Patreon. (Though it doesn't necessarily have to be fanart either, sometimes it's just nice to draw something colorful.)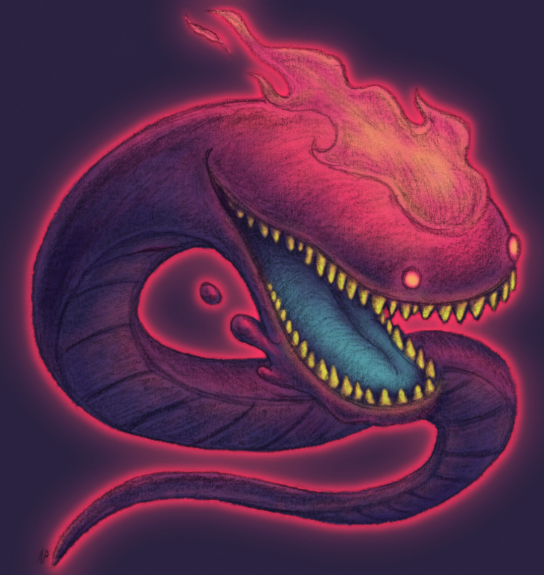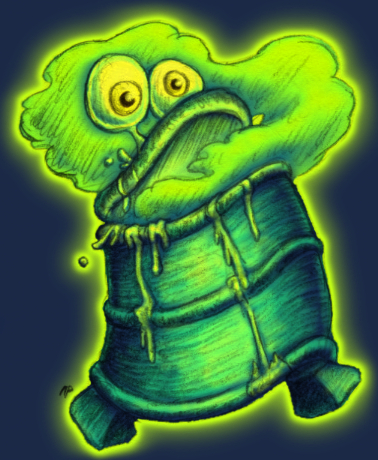 In the future I'll be drawing simpler fanart at my own pace, and when I end up with a good-sized batch of it I'll share it here too!
Thanks for listening! Regardless of whether or not you're able to become a patron, I hope I'm able to create something that makes your day a bit happier! Take care and I hope you have a nice day!
(Places you can find me: 
Tumblr
/ 
DeviantArt
/ 
Twitter
/ 
Pillowfort
)
[7-12-19 Update: I've made a lil visual guide for the sketch, color, and fanart-poll requests I offer as monthly rewards, which you can find here!]
[1-2-20 Update: I've put together an index of all the sketch-critters and commentary posts for ease of navigation. I've also made some of the old ones public so anyone can view them!]
=== Other rad artists I recommend supporting ===
Jac (Polygonfighter)'s Patreon
Titleknown's Patreon
Partlysmith's Patreon
By becoming a patron, you'll instantly unlock access to 133 exclusive posts
By becoming a patron, you'll instantly unlock access to 133 exclusive posts
Recent posts by Pettamapossum