Once upon a time... I made wigs.
A lot of wigs.  Wigs like nobody had ever seen before, using techniques and tools I developed through experimentation.  I was cranking out wigs, tutorials and creating new wig specialty products day and night.  Wigs were basically my whole life.

Then my son was born, and became my whole life.  I shut down my wig business to concentrate on being a mom, and self-published a book, The World of Wigcraft, to help those who were still learning to conquer their wigs.

Where you come in.
Now that my son is in school, I have been able to start working again.  But instead of going back to what I was doing before, now I concentrate on teaching, and using my gift to help those who really need it.  Instead of taking commissions for costume wigs, I make special wig designs for charity events, or for children with hair loss who want a wig that shows their inner hero.  These wigs can take weeks to make, and the starting materials can be costly.

Your support as a Patron leads to the creation of new wigs and tutorials that benefit not only children, but every wigcrafter in the world.  Patrons get advanced previews of all of my designs and tutorials, have the ability to suggest future designs or tutorials, or even request a personal commission.  As a patron, you have a direct impact on the themes and complexity of designs and tutorial processes.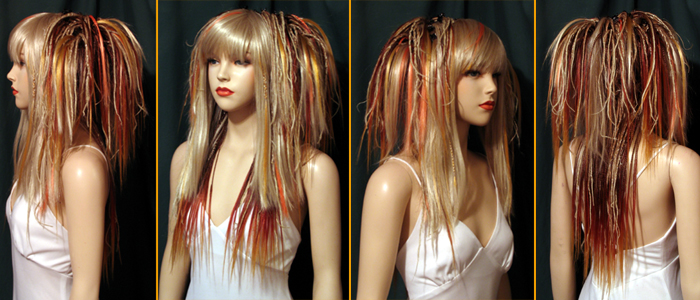 All of my online content is free.
I am first and foremost, a teacher.  All of my online content, including video or photo tutorials, patterns, and schematics are publicly available for free.