Petula Beckles
is creating Music Videos & Vocal Tips
Select a membership level
It's Official
It's official! You're supporting me, you're committed, and that's huge! You'll get all of the patron-only posts so you know.. your voice is just as important as some well-off supporters giving me $100. THANK YOU!
ACCESS GRANTED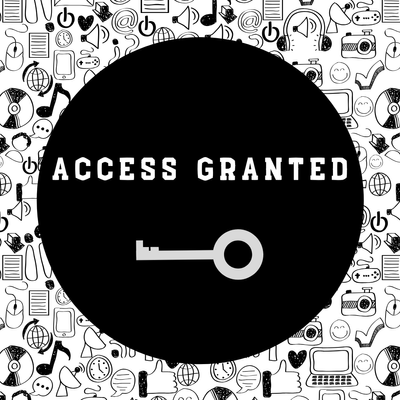 This is a lot of money to give, and you are really showing me some serious Artist-love here. THANK YOU. I'll try to make it worth it: you'll get all of the above, plus you'll also be DIRECTLY emailed downloads of my musical content (PDFs, MP3s, etc), plus access to my patron-only/ inner-circle web chats in which I'll chat/ perform live/ discuss things with you. Here we'll talk about some serious stuff. I'd do these chats from my home or from whatever recording studio I'm working in, so you get a glimpse of what real life is looking like. I'll do the webcast even if I haven't made any new music, so you may be getting free webcasts if I'm in a funk, and we'll just talk online about how unproductive and stuck I am. FUN!
VIP Ticket
The (Things in the Mail) Tier- This tier will get all of the above (access to all downloads, web chats, etc) AND every few months, as a gesture of my extreme gratitude, you can opt-in to receive my paraphernalia; this may be something like t-shirts, Calendars, limited edition posters, or something I baked at Petula's Place. It may be a design that was created for a tour or an album, it may be a handmade postcard I'm working on. We're gonna have fun with this one.
About
Hi there! My Name is Petula Beckles. I am a multiple award winning Gospel Jazz Artist and Vocal Coach. My work explores the relationship between human nature and Christian ethics, and is coupled with Jazz and Caribbean flavors. Ever since I was a child I have been fascinated by the ephemeral nature of "the moment". What starts out as triumph soon becomes debased into a dialectic of temptation, leaving only a sense of what could have been and the dawn of a new order. As intermittent forms become transformed through emergent and personal practice, each viewer experiences a tribute to the possibilities of a new world.
I am passionate about music and helping others find their true voice and realize their fullest potential.

COVID-19 has had a tremendous impact on all our lives and as musicians we are not exempt. Our concerts and events have been cancelled, causing financial strain. But it still enables us to use our creativity to bring you the content we so happily share with you our supporters. That being said, I invite you to join my online community and experience my live concert events, hangouts, and even my vocal masterclasses.
Thank you for your support. It means a lot to me! Looking forward to seeing you!



By becoming a patron, you'll instantly unlock access to 6 exclusive posts
By becoming a patron, you'll instantly unlock access to 6 exclusive posts
Recent posts by Petula Beckles