PhantasmaPhonic
is creating Music & Music Videos
Select a membership level
ANCHORS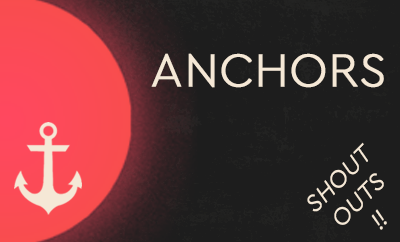 SHOUT-OUT at end of videos during any given month you are a supporter! Your name will be proudly listed alongside everyone from our Patreon community!
Our ETERNAL GRATITUDE for becoming a part of our music!
EARLY-BIRDS
EARLY ACCESS to future videos up to 24 hours before release! Get to experience our latest release before it goes live!
All PREVIOUS REWARDS!
ARISTOCRATS
EXCLUSIVE BONUS CONTENT including access to alternate mixdowns of every release! This tier rewards you with the most music!!
All PREVIOUS REWARDS!
About
PhantasmaPhonic is a song writer, musician and producer in the online creator world. We craft songs for music enthusiasts as well as artists, content creators, filmmakers and game designers. We consistently release weekly 
YouTube
content in the form of music videos for our viewers to enjoy. In tandem, we add those songs and more to our associated digital marketplace leasing houses. Our music library is ever-expanding thanks to the support of our
AMAZING PATRONS!
Here is some recent work:
We're happy you made it to our Patreon page! Our goal here is to create a personal and long-lasting relationship with our fans. Your support here on Patreon will help provide the overhead needed to continually create content. As a Patron member you will be granted benefits ranging from
SHOUT-OUTS
to
EXCLUSIVE CONTENT
.
Just for joining, you'll become a permanent part of PhantasmaPhonic by having your name etched into our videos! More elite community members will have
EARLY ACCESS
to future releases, while our top tier enjoys the benefit of indulging on the most music PhantasmaPhonic has to offer. Every donation helps us to sustain our pursuit of making impactful mood music. No matter the tier, you'll be an intricate part of the driving force behind our music.
FROM THE BOTTOM OF OUR HEARTS, WE THANK YOU FOR THE SUPPORT!

Will Lewis
PhantasmaPhonic
www.phantasmaphonic.com
What is PhantasmaPhonic?
PhantasmaPhonic is a brand created by song writer, musician and producer Will Lewis as a means to release musical creations.
What does PhantasmaPhonic do?
PhantasmaPhonic releases music videos weekly to 
YouTube
for viewer consumption. Our releases can also be leased for any and all production purposes through digital marketplaces such as 
BeatStars
and 
SongTradr
.
Who is PhantasmaPhonic for?
PhantasmaPhonic's library is for music lovers alike! We also cater to and can customize our work for individuals or collectives looking to lease music for their own artistry.
What is Patreon?
Patreon is a platform that offers fans the ability to financially back their favorite creators in exchange for exclusive perks. It also serves as an online forum to cultivate a community to engage with and share bonus content.
How do I join?
Browse the right sidebar and click on the tier in which you intend to join. From there, Patreon will prompt you to create an account at which point you'll be able to add your credentials for payment.
MAKE SURE
you actually join the tier your pledge amount makes you eligible for!
How does billing work?
Once your payment method is verified, you will have immediate access to any back catalog associated with your tier. Your first charge will be
on the 1st of the following month
, followed by the 1st of all sequential months thereafter.
What do I get?
Well, to start, MUSIC! ..and lots of it! You will also get overt recognition for being our supporter! Perks beyond that are explained in detail along the right sidebar. Above all else, you will have our eternal gratitude for having our backs.
Where does the money go?
Your contribution will go towards overhead first (hosting, platform fees, insurance, software upgrades, hardware maintenance, so on), followed by the cost of living as a human on a spinning ball in space.
Any future goals?
This is just the start! As we build our foundation, we have plans to live stream our creative processes through streaming services such as Twitch and/or YouTube Live. We also intend to increase our rate of release, providing even more quality content for the aforementioned. Becoming our patron on Patreon will keep you informed as we develop towards our goals.
By becoming a patron, you'll instantly unlock access to 75 exclusive posts
By becoming a patron, you'll instantly unlock access to 75 exclusive posts
Recent posts by PhantasmaPhonic