Phedran
is creating Life in the Woods & Daily Live Streams~!
Select a membership level
Patron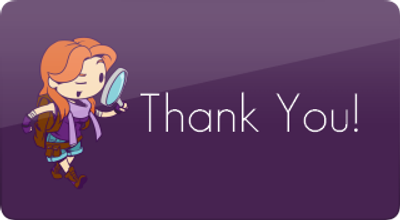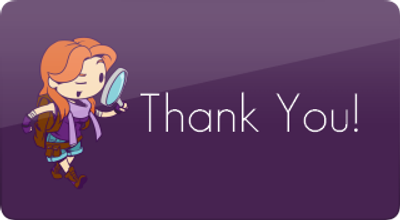 Every little bit counts!

❤ Gain access to the Patron-exclusive posts on my feed and find out more about my future events, projects, and streams before anybody else!
Patron+
Every little bit counts, plus a little bit more!  
❤ Access to Patreon feed!
❤ Plus access to certain Patron-exclusive digital download content, if and when it may be released in the future.
Phederation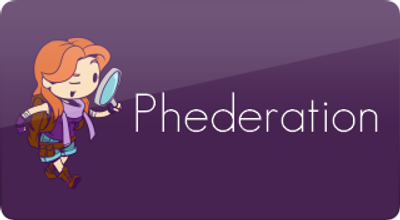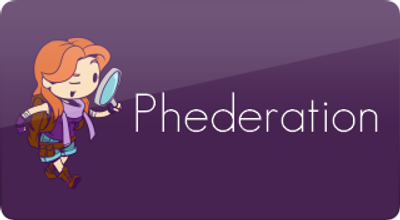 ❤ Access to Patreon feed!
❤ Digital downloads!
❤ Plus access to Patron-exclusive:
- Vanilla Minecraft server!
- Any short-term event or modded game servers!
- Discord voice chat! 
- Discord role & channels!
- Community events & servers!
- Eligibility to be added to my gaming friends lists!
- Eligibility to be added to my Twitch auto-host!
- & Participate in event streams or Youtube recordings!
Includes Discord benefits
About Phedran
Hey there! My name is Amber but most people online call me Phedran!



I'm the creator of the Life in the Woods and 

Life in the Woods Renaissance

modpacks for Minecraft that have been downloaded an enjoyed by literally millions of people worldwide! I've been making indie gaming Youtube videos and let's plays since 2012 and first streamed on Twitch in 2013. I started out making videos as an escape from my own real-life problems, but since I started my Patreon in 2015 I've connected with my viewers more closely than I ever thought possible! The community we've brought together through Patreon is incredibly supportive, and with their support I try my best to provide welcoming and positive servers and spaces where people can relax, game, hang out, and help each other, with lots of laughter in between.



All of your support really does matter!

Whether it's comments, clicks, views, favourites, follows, likes, emails, becoming a Patron, tips, thoughtful messages, or sending me cute kitten photos when I'm sad on Twitter, it all helps. Thank you!

If it wasn't for Patreon and the support of my awesome patrons I would have had to quit making videos in 2015. Thank you so much to everyone for the four years of amazing support so far and helping to allow me to keep creating!

Currently I've been streaming live on Twitch daily for over 500 days straight!

I started streaming daily from my bed on October 1st 2017, and for the first 6 months I streamed from my bed because I couldn't physically sit at a desk. I've since completed #Inktober for 2017 and 2018, done some pencil portraits, got a new chair and moved into using a desk again, completed a few games, started participating in the Mindcrack Mario Kart sessions, joined in on three Mindcrack charity marathons, got some new consoles, reconnected with some collab partners, and joined the #PixelmonLetsGo server at launch!





During the course of the past four years with this Patreon campaign:




➤

 We've brought an amazing community closer together, got to know each other better, and made plenty of new friends!


➤

The Patrons and I collaborated on the testing, fine-tuning, and final development of Life in the Woods Renaissance, including the collaborative effort of the entire community to design and build all of the Ruins and buildings found in the modpack! Every non-Vanilla build you discover inside Life in the Woods Renaissance was designed and built by myself or a Patron!


➤

 Launched the Life in the Woods Renaissance Minecraft modpack in 2016, which has had over 1.5 million unique downloads worldwide so far, two years after the original modpack launch.


➤

 As a community, myself and the Patrons have all kept in close communication--sometimes on a daily basis--with various voice chat and text chat servers! Currently we primarily use Discord.


➤

I've hosted a dedicated Patron-exclusive Vanilla Minecraft server that I play on regularly with the Patrons since 2015, and through various hosts it has been reset five times to start building and exploring anew as Mincraft updates.


➤

 We've had numerous Patron-exclusive events including four 'official' UHC tournament events, some of which were designed and the maps entirely custom built by teams of Patrons.


➤

I've live streamed and recorded numerous Vanilla server and other gaming events with my Patrons, including server resets, server tours, dragon and wither fights, special mini-game events custom built by Patrons, and other games like GMOD and Terraria, some of which can be viewed on my Youtube channel and in my Twitch past streams history!


➤

Patrons have organized and run a variety of their own events and weekly theme nights in the past, including movie nights, anime nights, music sharing and listening nights, Vanilla building collaborations, various other multiplayer games, as well as Minecraft CTM maps, UHCs, and mini-game server nights!


➤

I've commissioned a number of original works of art, some of which became limited run merchandise releases, and some which became limited edition postcards designed and printed and shipped to Patrons with personal messages! I also got custom cut dice with my logo made and sent them as rewards, as well as putting them up for sale!  


➤

Besides recording gaming content solely on the PC, I've received and invested in hardware, consoles, games, and gear over time that allows me to stream and record off of a number of consoles and handhelds, including 3DS, DS, Wii U, Vita, PSP, PS3, PS4, XBOX 360, and Wii.


➤

In 2016 I launched an ASMR channel with astonishingly great audio quality, without an astonishing investment in gear!


➤

I vlogged weekly for 32 consecutive weeks in 2016 and thanks to Patrons I was able to get a better vlogging camera, as well as an action camera, studio lights, a green screen, and other important recording gear for future projects!
➤

I became a Twitch affiliate, got a sub button, and have been streaming art and games live daily since October 2017!





In the last few years I've discovered that I have a large number of undiagnosed health issues

that directly affect my ability to record or stream. Right now I've been streaming daily but I can't take that ability for granted and it takes a lot of preparation and management. I'm constantly learning how to better work within my health limitations and always searching for new ways to create that won't negatively affect my health long term. 



Lately I've been directing most of my efforts towards

 streaming on the #PixelmonLetsGo server, creating a database for Pixelmon Reforged to help everybody on the server, streaming daily, doing some group streams with some of the Mindcrack boys, and focusing on maintaining and improving my health as much as possible with daily walks, an increased water intake, lifestyle and diet changes, and self care. In the near future I'd like to start spending more time with my Patreon community members, get back into doing art, play some other games again, and try to do some more collabs with people I haven't had a change to spend time with in a while.



Some of my future planned projects

include

 the next step of future Life in the Woods development, more ASMR content, plenty of art ideas including watercolour painting, sculpture, portraiture, and digital works, as well as a number of secret projects and all those weird little ideas that pop up out of nowhere.

Some of the information on my Patreon, as well as my Twitch and website are out of date, if you have any questions or concerns feel free to get in touch with me directly.

If any of this sounds like your cup of tea, feel free to follow me on 

Youtube

,

 

Twitch

,

Twitter

, or become a Patron so that you can participate in future gaming events and streams, join in on the Minecraft servers, hang out with us in voice chat, and become a more active part of the Phederation community!




With your support, I'd like to: 



➤
 Maintain my health as best as possible to spend more time with my community! #Phederation ❤
➤
 Be able to pay my monthly bills and debts, as well as any health related additional costs.
➤
 Host a number of Patreon-exclusive servers, community events, and game nights!
➤
Cover the costs and time investment of streaming daily.
➤
 Work on doing some recordings again, as health allows, including gaming and art!
➤
 Start drawing regularly again and possibly create Patreon-exclusive artwork and rewards!
➤
 Launch a new merchandise storefront, including artwork I design as voted by Patrons!
➤
 Enable future design, research, testing, preparation, and development of Life in the Woods modpacks!
➤ 

Devote time when I have the strength to towards

 recording more ASMR.




➤

If I start being able to record more, look into starting a channel specifically for child-friendly content!
If you decide to pledge $5 or more, you will gain access to:
❤

Patron-only Vanilla Minecraft Survival server and any other additional gaming servers!


❤

Patron-only Discord server roles, chat rooms, and voice channels!

❤

Patron-only Life in the Woods Renaissance Minecraft Survival server launching soon!


❤

Patron-only community events including UHC tournaments, game nights, movie nights, and more!
❤ Eligibility to participate in specific live streamed or recorded events hosted on Youtube and Twitch!


❤

Eligibility to be added to my auto hosting list on Twitch if you stream!
❤

Eligibility to be added to my friends list on multiple gaming platforms!




❤

Early access to information on future projects, schedule changes, new series', and upcoming events!
❤

+ Access to the Patreon update feed!

If you're looking for other ways to help support me and my work, check out these alternative ways to support!

If you're interested in making a one-time donation to help support me instead, click here!

Thanks for your consideration! 
Phedran ❤


$388.59 of $500
per month
This is how much I need to raise per month to be able to cover the minimum payments on my debt, pay my monthly bills, and pay for the storage that holds most of my life and belongings inside of it. This amount does not cover any Patron-exclusive server costs, voice chat hosting, website hosting, domain renewals, other regularly scheduled upkeep costs, or provide me with any type of working wage for my time. Everything goes towards bills. If I can reach this goal then I can and will continue working on the complete Patreon revamp and overhaul, as well as redesigning my website, and working on improving my Youtube, Twitch, Twitter, and other social platforms and websites!
1 of 7
Become a patron to
Unlock 88 exclusive posts
Connect via private message
How it works
Get started in 2 minutes