Phil Cain
is creating philcain.com a journalistic resource for rethinking alcohol
Select a membership level
Individuals
For non-professionals to access all my content alcohol, particularly that gathered in the Alcohol Inspired collection. Contributions, however much you choose, goes towards covering the cost of this content.

Professionals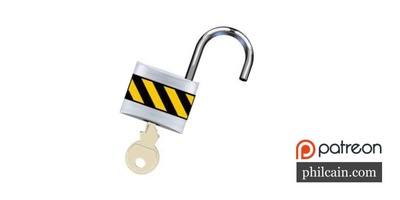 For alcohol professionals who benefit from the in-depth content of Alcohol Inspired (Pro), as well as Alcohol Inspired. Your contribution, regardless of size, go towards covering the costs of delivering.

Supporter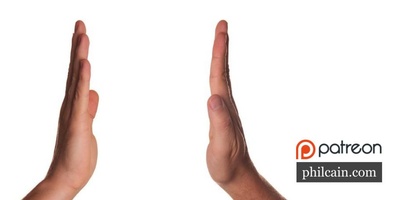 This tier is designed for organisations and individuals working in the field who want to publicly support my work. I will find appropriate ways to credit you, as well as offering access to all my content.
About
Gain access to all the stories, videos and podcasts appearing on philcain.com by contributing what you can afford.


I have delivered a long list of investigations and stories built on my 2016 book. I have many more on my to-do list.
Alcohol incurs by far the greatest burden of all commonly used drugs, with the heaviest load placed on those of us for whom it is hardest to bear. It tends to create bigger problems for us the less we have, while deepening and prolonging the psychological impact of our harships.
Overcoming this unfairness will require us to change our perspective. a transformation in which journalism can play a part. To this end I created 
Alcohol Companion
,
an interlinked project centred on a groundbreaking book, rolling journalism and accessible stories of some key ideas .
Since the book first appeared in 2016, after almost two years in the making, it has gained a growing and appreciative readership, with reviewers (
below
) finding insight and enjoyment in its unique blend of rigour, curiosity and light tone, which makes the unpalatable palatable.
Subsequent coverage has made use of the insights of this uniquely in-depth knowledge to break stories on the UK alcohol industry's unpublicised decision to lower its labelling standards. It has also brought breaking news and insight from labelling trials in the Yukon, and elsewhere.
The coverage also brings together the often-confusing messages that come from scientific studies when they are reported by traditional media. This put valuable perspective on the
Lancet
 health study and the widely-ignored link between heavy alcohol use and dementia.
Keeping on top of this flow of news, research and discussion is a significant task, involving appearances on the BBC, webinars, Twitter and other media. All the resources emerging from this body of independent work is published free for the wider public benefit 
here
.
The stories on 
philcain.com
are not always hard news. They also provide resources helping us internalise some of the often-confusing aspects of alcohol, like its association with
 post-traumatic stress
, or how we might picture alcohol use interrupting our 
flow
.
You are warmly invited to 
buy
the book and use the 
free resources
, and to pass on the ideas and insights they contain. There are people and organisations who wish to support the project, an opportunity this page is here to offer.
Some reviews of the book and resources (more 
here
)
:
- "Phil Cain's writing can help to bring the long-awaited change to society's attitude to alcohol," according to one reader, a psychotherapist based in London.
- "A very readable treasure trove of facts, stories, science and philosophical nuggets," Professor Alan Maryon-Davis, former chair of the Royal Society for Public Health
- "A great read offering lots of new materials and insights," alcohol and drug programme team leader, Aberdeenshire, Scotland
- "Alcohol Companion provides great insight into the impacts of alcohol on both the individual and society," Stephen Holt Samuels, lead singer, Inspiral Carpets
- "A much-needed, well-informed contribution to a subject where everyone involved is often very emotionally invested," Jon Stewart, guitarist from Sleeper and blogger on recovery
By becoming a patron, you'll instantly unlock access to 24 exclusive posts
By becoming a patron, you'll instantly unlock access to 24 exclusive posts
Recent posts by Phil Cain
How it works
Get started in 2 minutes