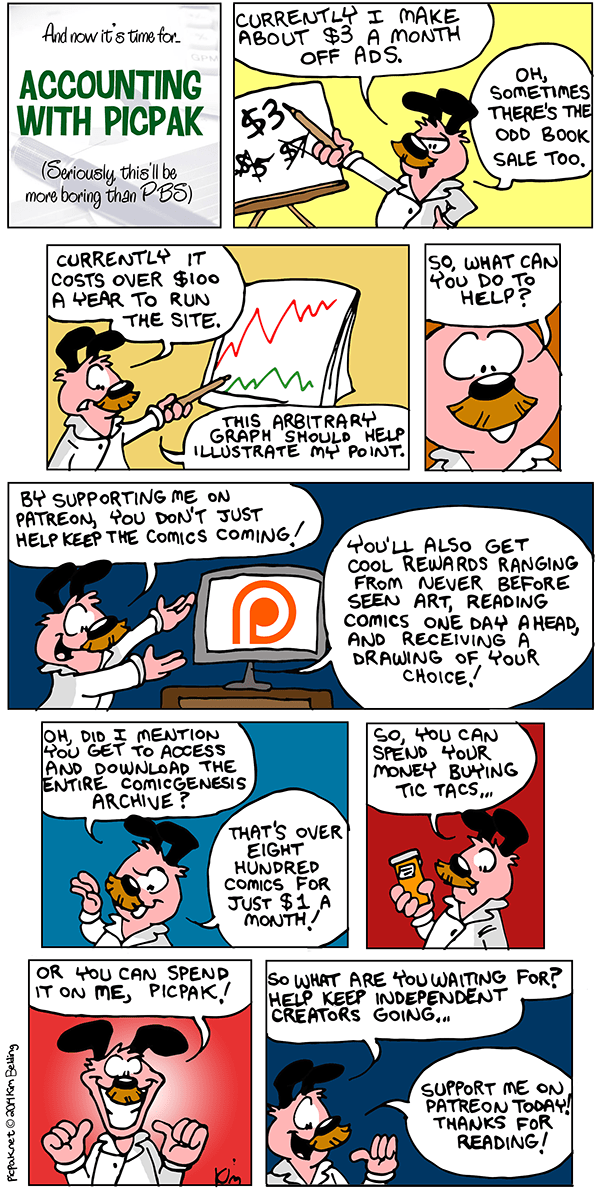 Hi, I'm
Kim Belding
. For years I've been bringing you laughs with my all-ages webcomic 
Picpak Dog
. There's nothing I'd love more than to do the strip full-time. Unfortunately, that isn't the case.
Thanks to
Patreon
, that's where you come in.
For just a few bucks a month, not only can you support me and my comics, you'll also get cool rewards as well. Like what, you ask? Check the rewards to find out!
Picpak Dog
is a great comic, but with your help, we can make it even greater. Support 
Picpak Dog
on
Patreon
today!