Pies n' Prose
is creating good vibes through art, journaling, videos, and more
Select a membership level
a nibble.
☁ you'll receive an exclusive printable every month. use it however you want, wherever you want.
☁ influence my videos in patron-only polls!
plus all my love.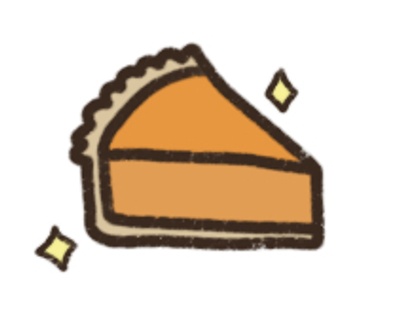 one slice, please!
☁ i'll send a monthly newsletter with life updates and current favorites (books, podcasts, yummy food, and more)
☁ you'll receive a themed printable doodle sheet each month, perfect for your journal or art projects
☁ get early access to special announcements. you'll be the first to know, always!
plus all the benefits from previous tier.
just a bite more.
☁ have a peek at sketches and journal spreads I never show
☁ I'll share behind-the-scenes secrets on how I prep for social media posts
☁ you will gain access to my personal meal prep + foodie guides (plus Lens daily chatting!)
plus all the benefits from previous tiers.
About Pies n' Prose
☁ Hello, friends. Grab a yummy beverage and let's get cozy. ☁
about me.
I'm Sarah, the human behind Pies n' Prose based in NYC. I do bits of this and that; I'm open to *all* the artsy things as you already know.
But my purpose is always there:
bringing good vibes through creativity and inspiring others to keep those vibes going.
I joined Patreon because it allows me to
spend less time working in the office
(NYC rent is
no
joke, ya'll)
and more time in my studio
creating the best content I can offer. I have endless amounts of ideas. This is the perfect spot to share it.
And it allows me to interact one-on-one with you.
Your support helps me become a better artist so I can create cute illustrations, sticker sheets, videos, and so much more.
It's a budding friendship I can't wait to grow.
how things work.
I cannot thank you enough for just visiting this page. It means so much ☁
If you'd like to support, you can choose how much you want to pledge each month (even one dollar is amazing) and I'll provide lots of fun perks like early access to content, exclusive illustrations, behind-the-scenes footage, and more (look at the tiers for details!).
Also, no pressure
- You can 100% edit or cancel your choices whenever you want!
I appreciate you no matter what.

☁ Thank you for helping me continue what I love doing. I can't wait to share this journey with you. ☁
Our first goal! When I reach $500, I'll create a digital journal kit with:
☁ monthly and weekly layouts (in various styles)
☁ fun prompt pages to spark creativity (including trackers)
☁ printable with useful borders/designs

1 of 1
Recent posts by Pies n' Prose