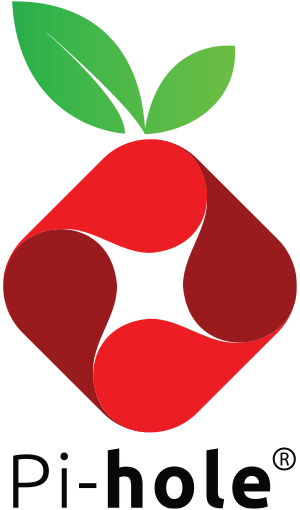 Network-wide ad blocking via your own Linux hardware
The Pi-hole is a
DNS sinkhole
that protects your devices from unwanted content, without installing any client-side software.
Easy-to-install: our versatile installer walks you through the process, and takes less than ten minutes
Resolute: content is blocked in non-browser locations, such as ad-laden mobile apps and smart TVs
Responsive: seamlessly speeds up the feel of everyday browsing by caching DNS queries
Lightweight: runs smoothly with minimal hardware and software requirements
Robust: a command line interface that is quality assured for interoperability
Insightful: a beautiful responsive Web Interface dashboard to view and control your Pi-hole
Versatile: can optionally function as a DHCP server, ensuring all your devices are protected automatically
Scalable: capable of handling hundreds of millions of queries when installed on server-grade hardware
Modern: blocks ads over both IPv4 and IPv6
Free: open source software which helps ensure you are the sole person in control of your privacy
One-Step Automated Install
Those who want to get started quickly and conveniently, may install Pi-hole using the following command: 
curl -sSL https://install.pi-hole.net | bash
Post-install: Make your network take advantage of Pi-hole
Once the installer has been run, you will need to
configure your router to have DHCP clients use Pi-hole as their DNS server
which ensures that all devices connecting to your network will have content blocked without any further intervention.
If your router does not support setting the DNS server, you can
use Pi-hole's built in DHCP server
; just be sure to disable DHCP on your router first (if it has that feature available).
As a last resort, you can always manually set each device to use Pi-hole as their DNS server.
The  pihole command has all the functionality necessary to be able to fully administer the Pi-hole, without the need of the Web Interface. It's fast, user-friendly, and auditable by anyone with understanding of bash.

Some notable features include:
This
optional dashboard
allows you to view stats, change settings, and configure your Pi-hole. It's the power of the Command Line Interface, with none of the learning curve!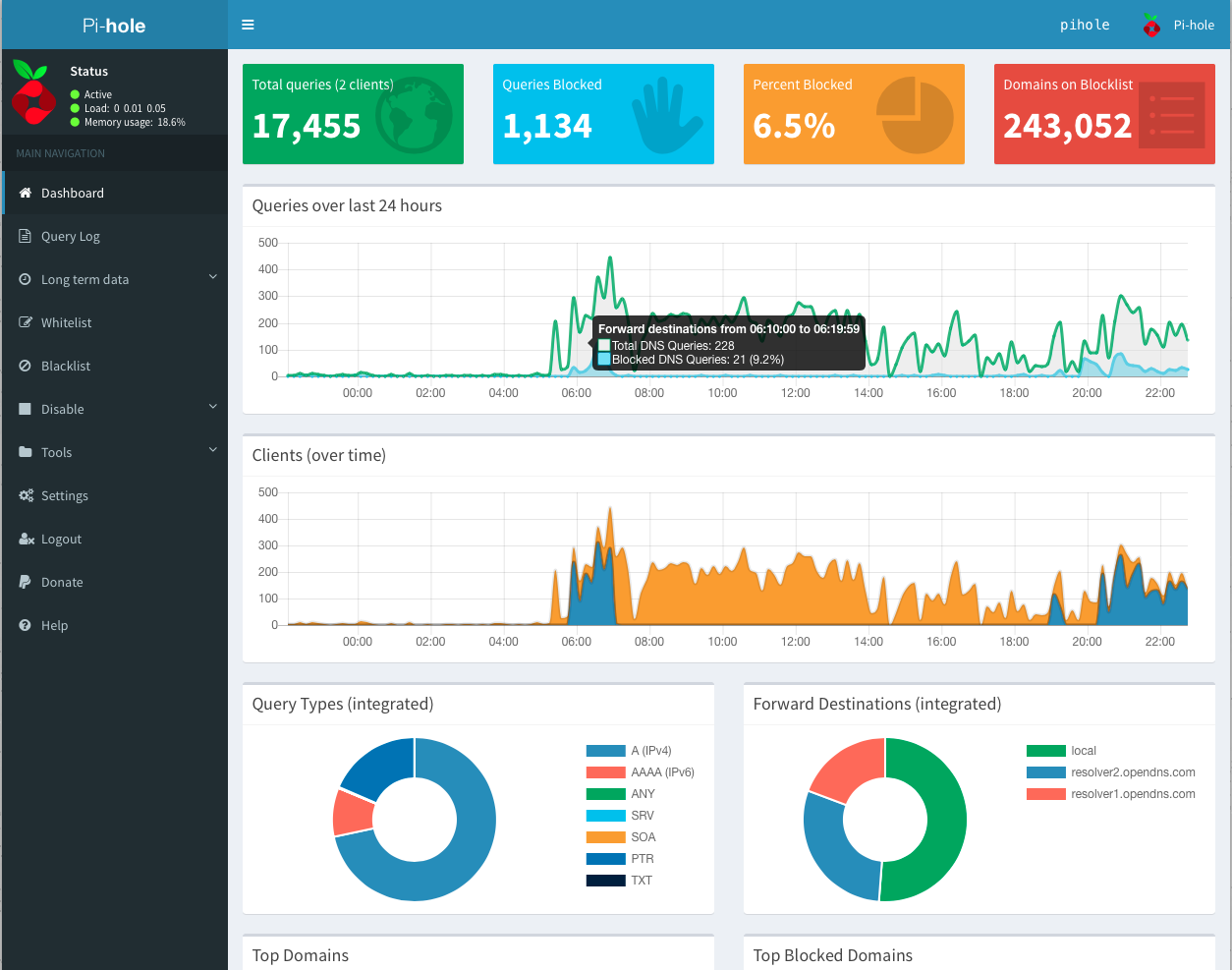 Some notable features include:
Mobile friendly interface
Password protection
Detailed graphs and doughnut charts
Top lists of domains and clients
A filterable and sortable query log
Long Term Statistics to view data over user defined time ranges
The ability to easily manage and configure Pi-hole features
... and all the main features of the Command Line Interface!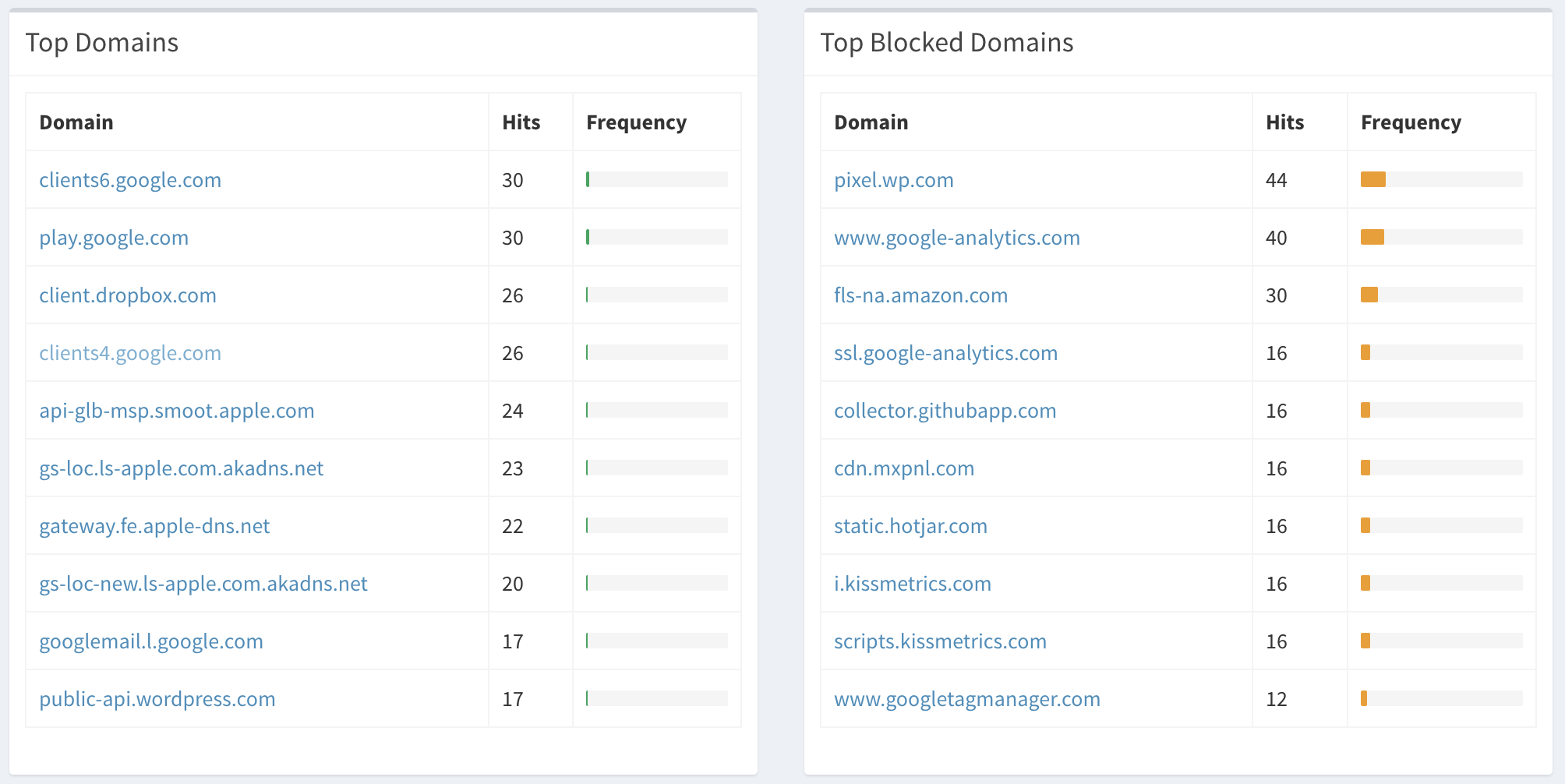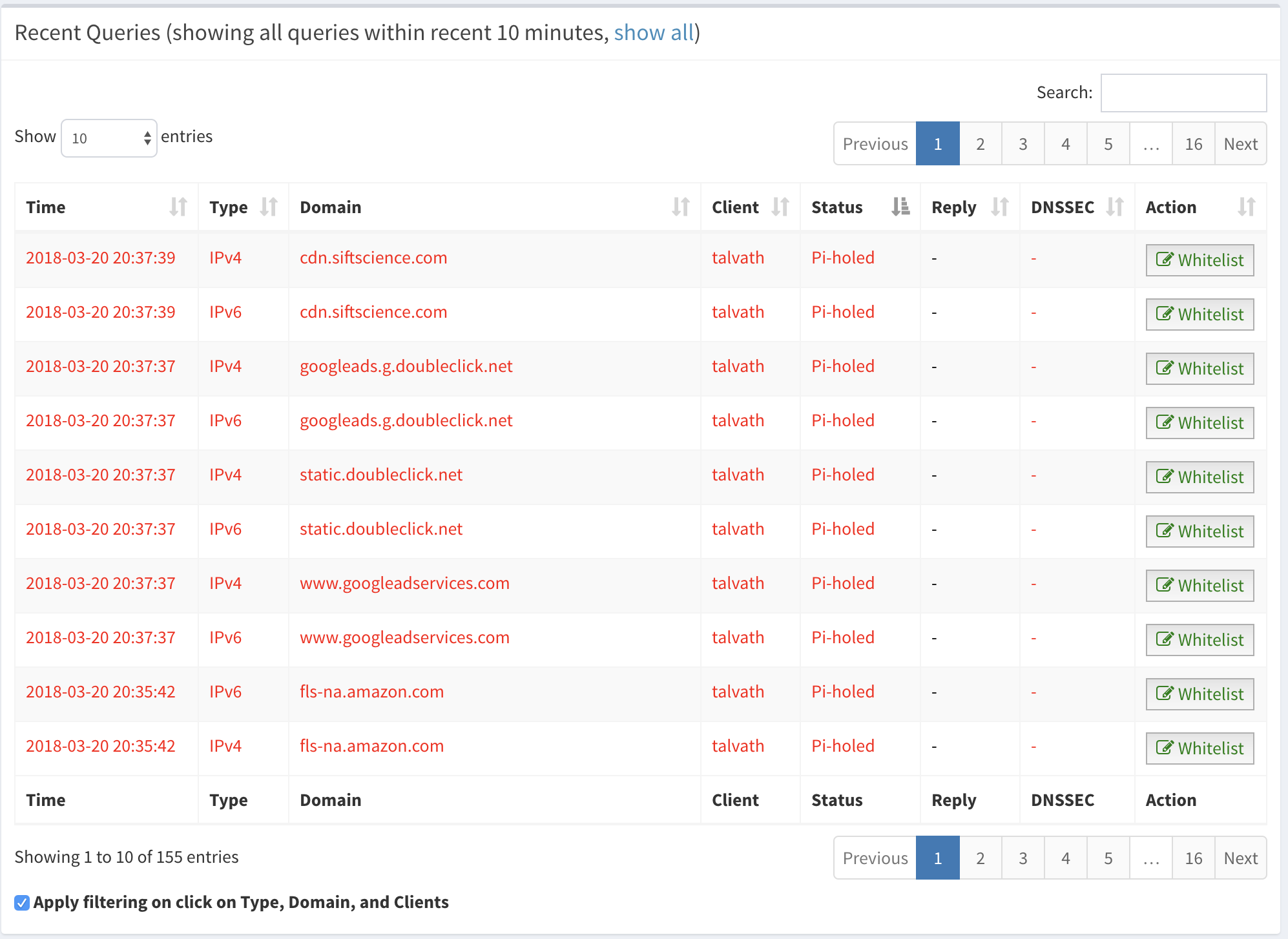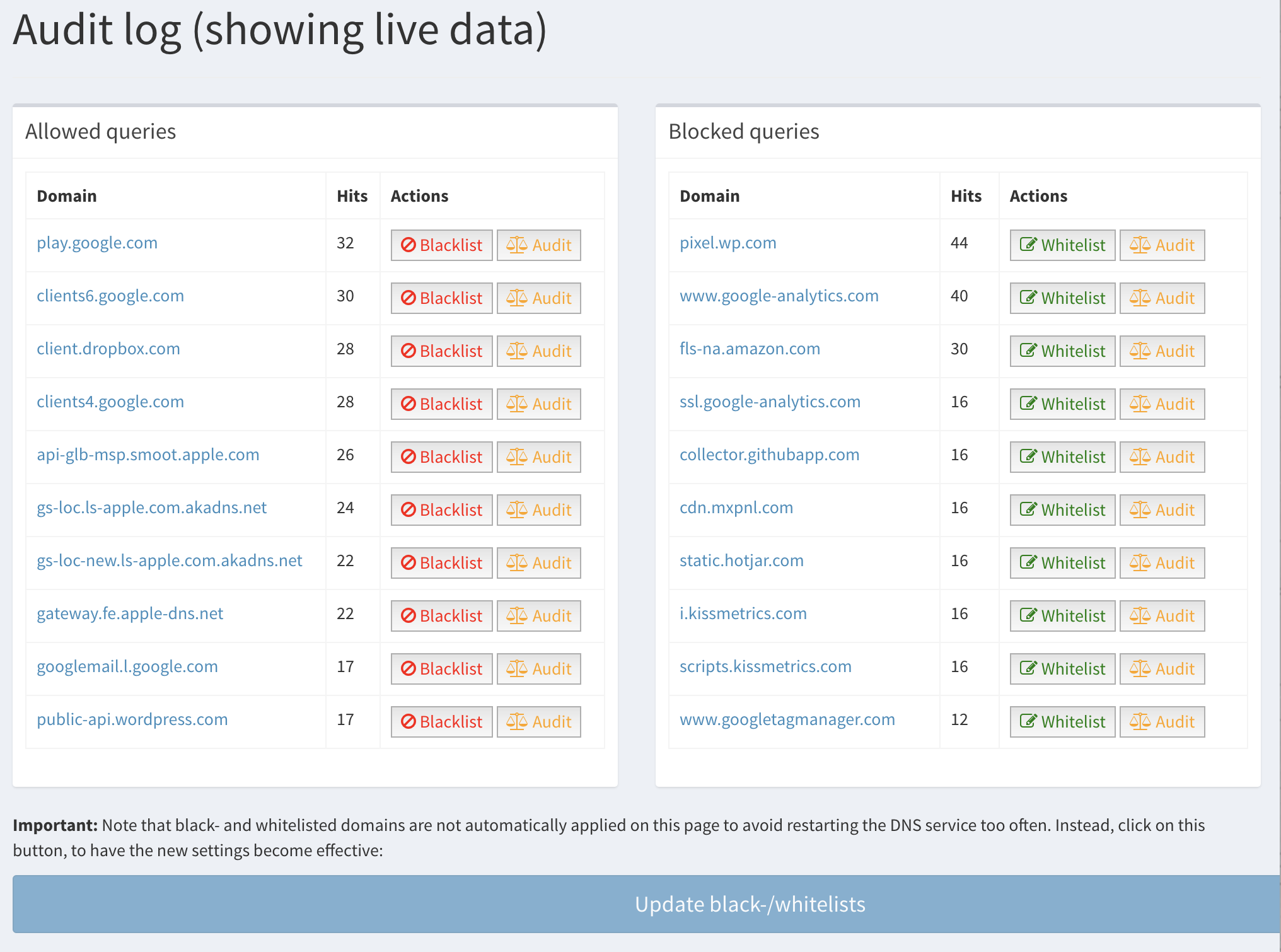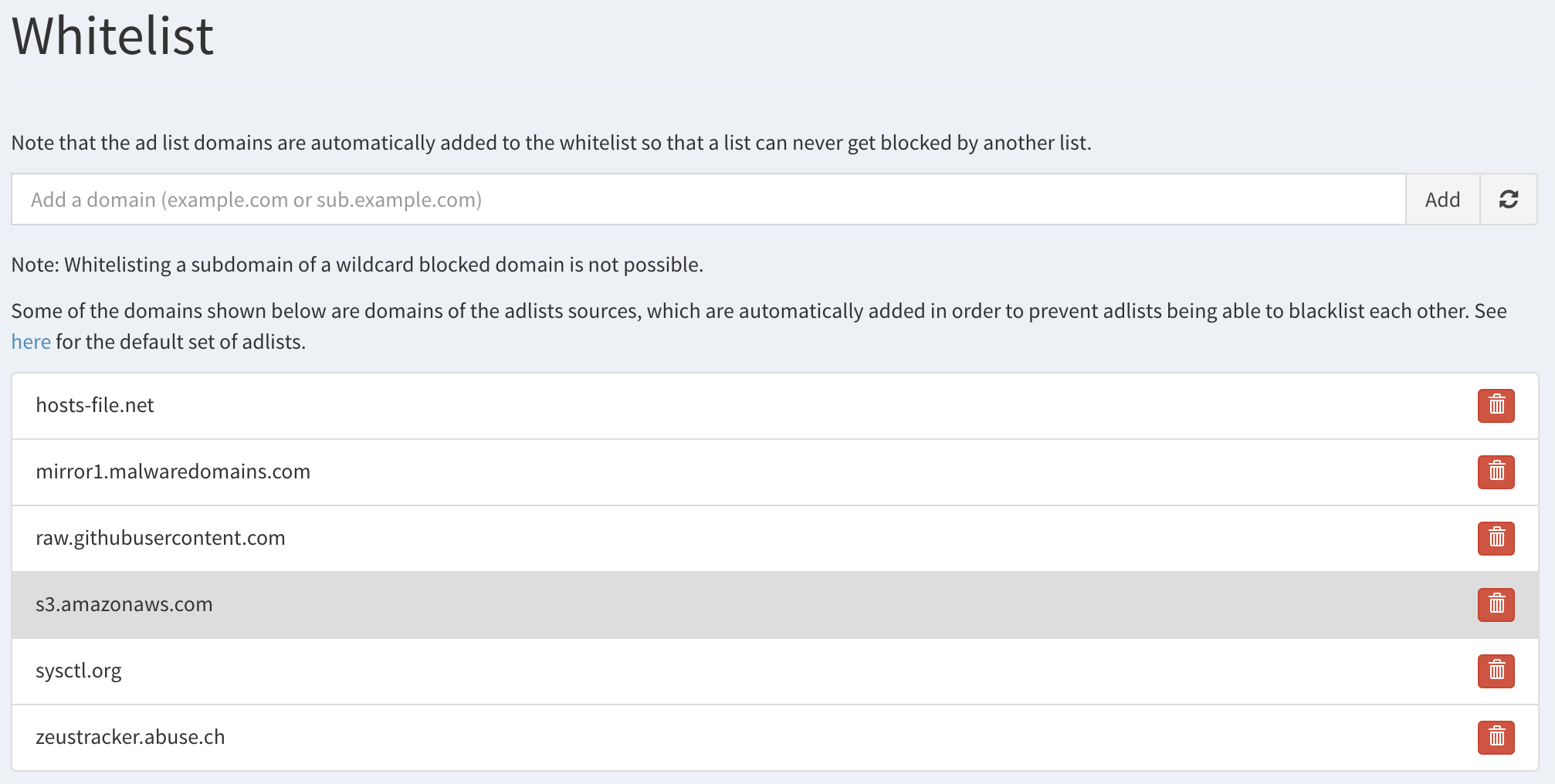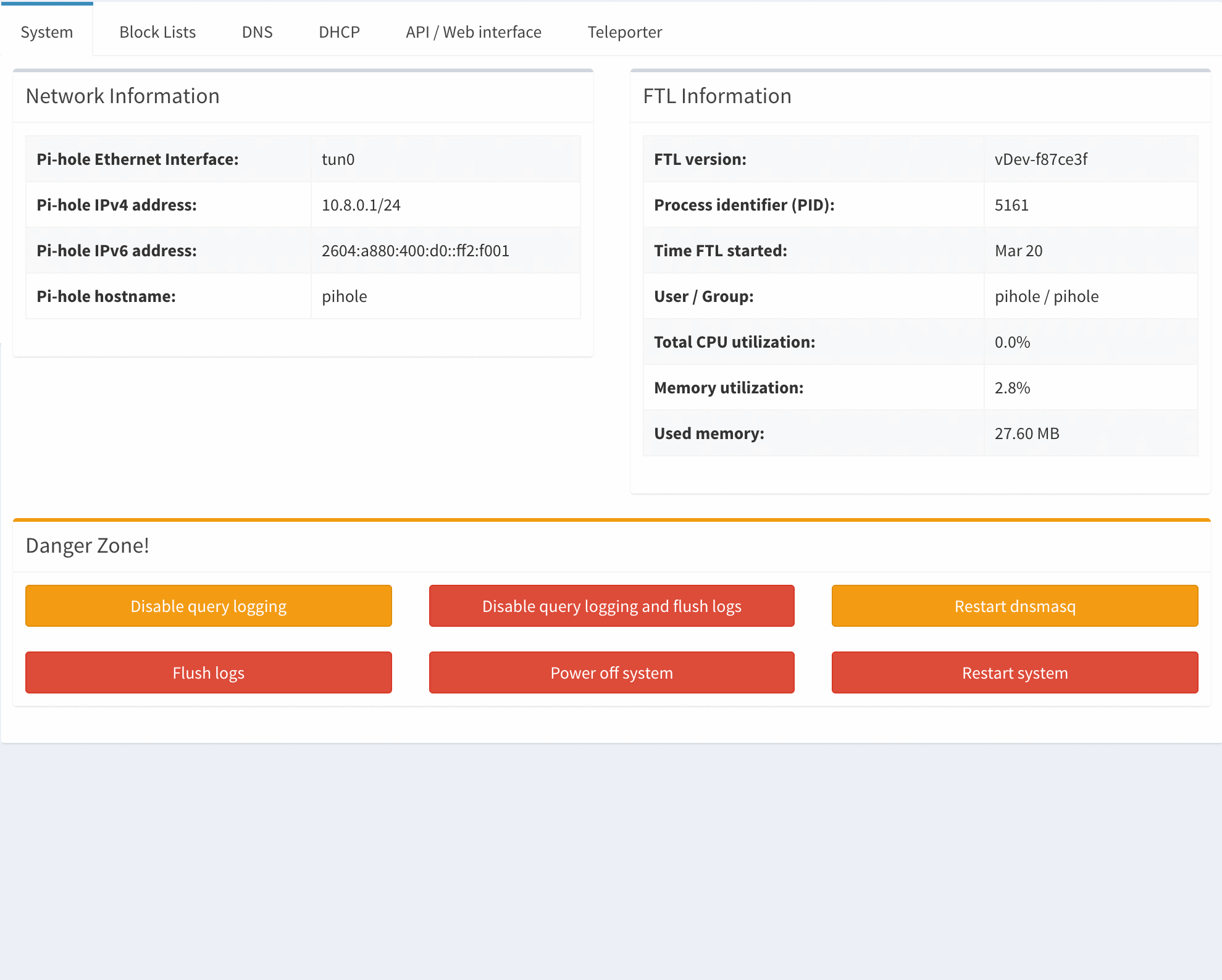 The
FTL Engine
is a lightweight, purpose-built daemon used to provide statistics needed for the Web Interface, and its API can be easily integrated into your own projects. As the name implies, FTL does this all
very quickly
!
Some of the statistics you can integrate include:
Total number of domains being blocked
Total number of DNS queries today
Total number of ads blocked today
Percentage of ads blocked
Unique domains
Queries forwarded (to your chosen upstream DNS server)
Queries cached
Unique clients