Pilot 4 Peace | Living Memorial - Projects Sponsored by Critical Thinkers, Inc.
is creating A Veteran & Community Worker Owned Cooperative Learning Center
Select a membership level
EVERY BIT COUNTS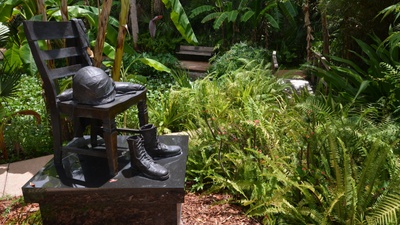 Thank you for your commitment and contribution - every little bit helps! Your pledge goes directly to sponsoring the Starr House Healing Center and all Veteran's and Individuals that we AIM to serve.
Includes:
Good Karma
Gratitude  
Lots of Love
Seeds of Kindness
Conscious Awareness & Activism
SUPPORT OUR VETERANS
Thank you so much for your valuable commitment to our projects. Your pledge goes directly to sponsoring the Pilot for Peace Initiative and all Veteran's and Individuals that we AIM to serve.
Includes:
Exclusive patron-only posts and newsletter access, updates and events.
3" x 3" circle embroderied patch with P4P Logo
YOU'RE ACES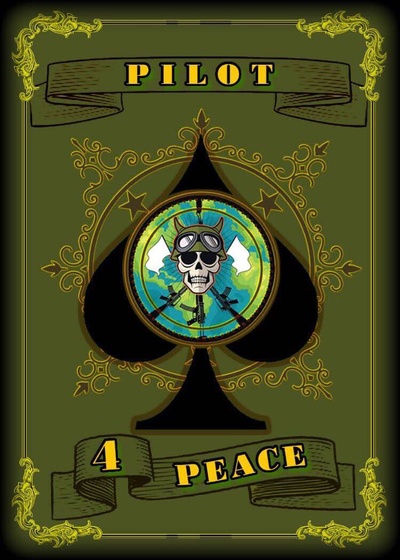 Thank you so much for your contribution. Your pledge goes toward keeping our production crew alive, to allow us to help heal, educate, empower others and keep our lights on. If you want to sponsor or sign up to participate in our ongoing poker run please sign up on our website and mention that you are a patreon supporter for your cards and to forgo the signup fee.
Includes:
Good Karma
Deck of Custom P4P Bicycle Poker Cards
10% Discount on Marketplace (coming soon)
Plus everything in the previous tier
About
Critical Thinkers
works towards a holistic vision for providing for the needs of people, helping us heal trauma, and providing a knowledge sharing template for regenerating our future.
Our Mission Possible Challenge
is depending on the kindness and commitment of our supporters. From those who want to share our vision, spread awareness, volunteer time and energy, work and walk with us, and those who want to financially contribute to our projects. We need all of you! However you choose to support, it is valued and appreciated.
We are putting on an on-going virtual poker run, a bike rally poker run in Colorado July 4th, and a Veteran's Healing and Learning Festival Sept 9-11 that launches the building of a sustainable community
Living Memorial Village
.
Individuals requiring additional Information, research and participation materials, sponsorship info, event tickets, donation information may request info at or FB page
https://www.facebook.com/ctcommunitybasedorgs/
.
MISSION
Critical Thinkers Inc. is a Colorado Public Benefit Corp that is veteran's owned and operated and has been created to serve the needs of veterans holistically, helping turn their sacrifice into gain while regeneratively serving the communities around them.
VISION
The CTI Center's main focus at this time is R&D on what truly works for holistic healing and wellness and to create solutions that help people provide for their basic needs. One of the ways this is able to be done, is by working to create a fun and nurturing environment where solutions are created in easier to accomplish ways working together.
Critical Thinkers
longer-term goals are to create a training platform that can be replicated around the country to serve Veteran's, their families, and communities to increase and effect efficiency in meeting basic human needs throughout our country and beyond. We work through many partnerships, facilitate inter-agency agreements, do data collection and analytics, and are building technology tools, all for increasing our ability to know how to do the most good for ourselves and the world around us.
We are currently putting together events and fun fundraisers to fund a property that can serve as live-in community for veteran's with a tiny-home building cooperative and full health and wellness services, a state-of-the-art build and maintenance shop, organic growing facility, green tech and sustainable practices education, R&D, and will function as a regenerative hub for the surrounding community. The property will be placed in a community land trust and registered under the
Roerich Peace Pact
and will continue on for future generations to serve as a living memorial.
MISSION POSSIBLE
A Memorial Weekend 2020 Poker Run in the San Luis Valley, Colorado will be used to raise funds for this, then we launch a Nation-wide bike ride to gain support, and then come back for a Veteran's Healing & Learning Festival Sept 9-11, 2020 - where the property build is launched and we strive for thousands of veteran's in teams to help build
150 tiny homes in one week
to show what can happen with the power of cooperation in service to each other and our community.
Our goal is that All Veteran's involved, partners, sponsors, and surrounding community will have positive gain through this. This will be an on-going training facility for learning to work together for holistic well-being and increase environmental security for all network members.
Be sure to check spam folder for welcome email and submit mailing address so that we can send you updates and support items.
TAKE ACTION!
Become a patron to
Connect via private message
How it works
Get started in 2 minutes