Pip the Pansy
is creating music, art
Select a membership level
Garden Club Membership
Welcome to the club! 
Get exclusive behind the scenes access to lyrics, poems, sketches, podcasts, Q&As, live streams, etc... basically anything I share with my Patreon community you get to see and be a part of! 
Be the first to know about upcoming projects, tour dates and other news before the rest of the world. 
Be a part of my Patreon community and make some new friends! 
Wolficorns
Lovely like a unicorn, wild like a wolf! You are the great Wolficorn!
Never Before Heard Original Demos! I'm always demoing out new ideas at home before taking them to the studio. Hear these demos in their most vulnerable and unpolished state! (eek)
You will also receive a free download of new music once it's released. 
Plus all the benefits of Garden Club Membership (see previous tier)*
Pips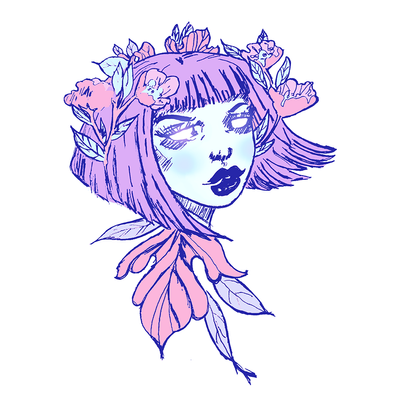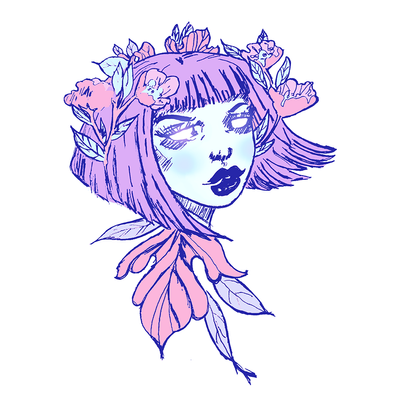 A spark of creativity and an open heart... you must be a Pip!


High Res Digital Art Download. The visual arts have always been my first love! Each month you will get a digital download of my current creations. 
Plus all the benefits of previous tiers!
About Pip the Pansy
Hello and welcome to my Patreon page!
You can call me Pip the Pansy... Pip for short. I am an indie-pop artist striving to share ideas via electronic song, art and visually stimulating performances.


You may be wondering what the heck is Patreon even about?
Well lets start by digging in to the past… I've been nerding out lately on a documentary called "Medici; Godfathers of the Renaissance". For nearly 200 years this one powerful family ruled over Florence and became most famous for their patronage of the arts. The explosion of culture we know as the Renaissance was catalyzed by patrons like the Medici family who sponsored history's most notable masterpieces (works by Michelangelo, Donatello, Brunelleschi, Da Vinci, Galileo, etc.). Can you imagine if those with power and wealth in the 14th to 17th centuries decided to invest their time and money elsewhere? Imagine the cultural shift we would be missing! Imagine the Cistine Chapel with bare ceilings and walls! Imagine no David, no Mona Lisa, no Renaissance or Age of Science! It's easy for us to give credit to the geniuses behind the art but the Patrons of these artists deserve an equal amount of credit. Without them there would be no way for these artists to monetize their talents and put them out into the world. 


So what does it really mean to be a Patron of the Arts today (and by "arts" I mean ALL arts… visual art, music, literature, dance, etc.)?
A Patron of the Arts must be a special type of person… patient and understanding of the deepest impact artists can make. Patrons recognize that true art is not just "frivolous ornament". Beautiful, meaningful art is a bridge between what we know/who we are and the greatest mysteries the universe has to offer. To invest in the artistic journey is to recognize the importance and impact it can have on a person, a society, a generation!


Mystics, creatives and artists stand at the very edge of the unknown... we jump in and we bring back new pieces of information in a way that our fellow man can understand and relate to. But, for the most part, our society has forgotten the power of transcendent music and art much to our spiritual expense. The majority of "art" we digest is shallow, cheap and mass-produced. Like junk food, it might satisfy for a short moment but ultimately leaves our souls malnourished. Our spirits crave something more but we often have trouble translating exactly what it is that we are missing. We need artists who are desperately trying to decipher that hunger for us. If a piece of art has helped us understand something missing within us then it has stimulated actual, meaningful change! Wouldn't it be far better to feed our souls with beauty and mystery and truth like that?


That type of transcendent art is out there. We just need to pay more attention to it. For the vast majority of artists, it is nearly impossible to monetize our talents and so we become "starving artists" trying to make a buck at your local coffee shop or getting our souls sucked out one cover gig at a time. It is very difficult to find a platform for our ideas while still putting food on the table. For these reasons it may seem foolish to be an artist but it is just as brave… brave because artists believe so much in the truth that they really are willing to starve for it. We know how inspiring and revitalizing art can be. We know how it can bring people together. We believe that art can literally move thinking forward. To deny this importance is to deny the progress of mankind.


How exciting would it be to be a part of something as important as that… to invest in a journey that has the potential to change the world, to progress how we think or to change at least one life?


If you decide to become a Patron of my art, you aren't just allowing me to make whatever frivolous art I want… you are holding me accountable to make something worth your monthly investment. You are saying that you believe in my competence as an artist but more importantly you believe that there is an emptiness in our society that needs to be filled and you believe that maybe we can fill that void together. You believe in the positive change art can make if it is given the chance.


As a Patron you are now just as much a part of the artistic process as I am. The Medici family went so far as to take Michelangelo into their home when he was 13 years old where he grew up alongside them while he created… that's quite the intimate relationship between artist and patron. Don't worry, I won't be moving in with you… but I do want to offer you an intimate look into how I create. As a Patron you are behind the scenes with me sharing in the journey from first spark of an idea to published creation. It's a team effort.


I am grateful for the opportunity to work beside you and grateful that there are people like you that still believe in art. Only together do we have the tools to make something beautiful and worth sharing!
$406.48 of $500
per month
Let's party! 
Once we hit $500 a month I will throw a live stream concert and take a poll on which type of merchandise I should start making next. 
3 of 4
By becoming a patron, you'll instantly unlock access to 150 exclusive posts
By becoming a patron, you'll instantly unlock access to 150 exclusive posts
Recent posts by Pip the Pansy
How it works
Get started in 2 minutes