Pirates of Confusion
is creating ENTERTAINING TUTORIALS & SWAG for BMD Fusion
Select a membership level
Apprentice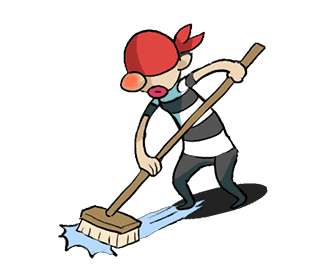 Wanna be a pirate me hearty?
If you like my free stuff, this is where you can do something nice and support the PoCs.
Ye salty sea dogs get half a cup of cheap rum...
a key to all Con-Fusion QUICKIES
a key to unlock Fusion quick-tips posts and other Fusion encounters.
Includes Discord benefits
Almost a Pirate!
So ye done sweeping the deck? Get your bottle of rum and...
all your previous SWAG
Con-Fusion Tutorials
Support
Includes Discord benefits
You are the most feared Pirate!
That's why ye get what ye fancy.
all ye previous SWAG 
a key to unlock all paid tutorials
a key to unlock all tutorial project files
a key to unreleased private project files 
a key to unlock the LeBuck's Ring 8h course including comp files ( textures, models, Con-Fusion Template etc. )
And of course the a key to our finest rum stash.
Includes Discord benefits
About
"Do you want to be a Pirate? Then come aboard my friend. For together we shall sail the seven seas. On our journey we will plunder all that heavenly SWAG, until the last of us finally can call himself....a Pirate." 


Who I am
Dear Artist, my name is Vito. I am honest with you, I am a 38 years old struggling Italian Artist. With that I don't mean I have a hard time getting jobs. I have never ever had this problem. In fact, when I was 14, I already got my first pixel job offer from Factor5, a very famous game studio back in the good AMIGA days. When I say I am struggling, I mean
within
. Perhaps you've had this experience, where you were producing good art, yet you were not happy. I know many Artists who have experienced this. As for me, I was always looking for the cause of my inner conflicts. However, for many years, I kept blindly walking on that uncertain path. One thing I found was that I am not expressing my self enough in what I was doing.
Expressing yourself honestly, is the Essence of being an Artist! 
Then just recently I realized something
very important
not only about being an Artist, but also as a Human Being, which I hopefully can share with you some day.



Expressing yourself honestly, is the Essence of being an Artist!





The Man who changed my Life
While looking for the Cause and for the meaning of what I was doing, I was lucky enough to have met a man who changed my life as an artist. My friend and mentor Robert Zeltsch. He did not teach me about Life or about Art, however, he taught me a tool which lead me to something I have never experienced in my whole life as an Artist.
Self-Expression.
He showed me so many things , which simply took away my breath. I am thankful and will always respect him, for without his guidance, I would have been stuck on my old path.
That is why I have decided to share all my knowledge and experience with you, and hopefully be able to show you the tool that changed my life. The tool, which is called
Fusion.



I am thankful and will always respect him, for without his guidance, I would have been stuck on my old path.
My Intentions
I did not start making tutorials in order to become rich but because they were just non-existent, and I remember how hard it was to  learn Fusion ( Still learning). I do not want to create tutorials that have been around already, like for instance the many recently uploaded Fusion Basics tutorials. In my opinion this is stuff you can easily learn from the manual
(re-enforcing self initiative)
. I believe this is what is happening out there. A lot of content is produced, solely with the intention to make money or grow audience. 
This has nothing to do with expressing myself honestly. I want to show you unique things. Some people say it is too advanced, but that is just because of the
fear to try
. If I could learn it the hard way, anybody can.
You just need to DO!!

Hi ViTO. I need you to know that your tutorials and lessons are completely worth it and I've learned more in 1 week with you than 1 year in college here in Spain. No one knows anything about Fusion8 here (except in Pepe School but i can´t afford it) and is the only VFX program where I find myself comfortable. Since I started learning with you I think I´m capable of making more difficult experiments with the program. Thanks for be such an entertaining and amazing teacher for the people like me who support you on Patreon


-Noel Dominguez, Con-Fusion Patron





The near Future
There are so many Tutorial ideas on my list ranging from "completely done in Fusion" to high quality "VFX CG Integration" tutorials. Only with your support can I devote <g>myself</g> to it completely, producing content weekly. People say I am already creating enough when I am just using 20% of my time. Imagine what I could do with 100% of the time. Only to name a few things...
More tutorials
Better support for you
Shooting at abandoned places where you need expensive permission to film ( google Battleship Island Japan)
Building a green-screen
Designing tools and plugins for Fusion
Creating a high quality VFX footage library including Drone Footage 
Creating a short with some of you guys mostly done in Fusion.
and more!!!
How Patronage works
Patreon is a supporting platform. You are not bond to a subscription and you can quit anytime.
You can also change the amount of your pledge at any time. Patreon will charge you at the 1st of the month. However I am in
"Charge upfront" mode for the first pledge. This is mainly for LeBucksRing as it took me 2 Years to complete it. It means the first time you pledge, you will be charged right away. From then on, every 1st of the month. There will be some content which I send out through messages after your payment has been processed, to avoid fraud.
If you pledged for the first time, please give me some time, and I will send you a message with the content links.
I 'll see you soon, until then enjoy what you doing!
$1,643.93 of $5,000
per month
Step goal, but for good reasons. I want to build my own green-screen stage, where I have the freedom to create awesome green-screen footage and plates with you. Furthermore, I want it to become a huge library of green-screen footage, 100% free and without licensing. Compositing should be for everyone!
2 of 3
Become a patron to
Unlock 132 exclusive posts
Connect via private message
Recent posts by Pirates of Confusion