PistachioZombie
is creating Digital Art and Comics (SFW & NSFW)
Select a membership level
Tip Jar
Consdier this a tip jar if you want to support me in a cheaper way than the rest of the tiers. Thank you so much!!
Also get to vote on polls!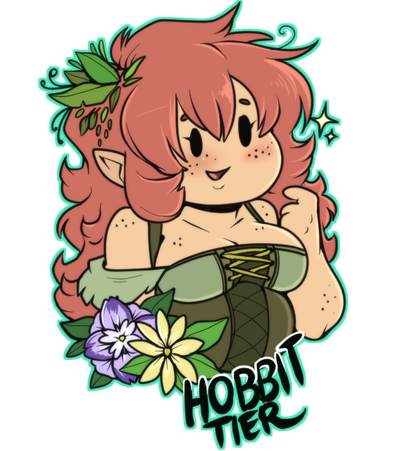 Hobbit Tier
-Access to all my WIPs (SFW only)
-Give suggestions and ideas for my next drawing via comments
Elf Tier
-Hobbit Tier Rewards
--(PLUS)--
Access to all my WIPS and WIP Animations (SFW and now NSFW)
Vote on polls: you'll gain the chance to see your favorite character drawn in my style. (NSFW and SFW)
Chat with me on Discord: discuss OC interaction and drawing ideas. 
About PistachioZombie
Hi everyone, I'm PistachioZombie! You can find me on Tumblr, Deviantart, and Twitter. 
I love cats, video games, when I am able crawl out of my depression pit, and food!
I opened up a Patreon because not only do I need a monthly income, but I wanted to do more with my art that involved my fans more. So being a Patron, what will you get?
All art will be posted publicly after 1 month completion. HOWEVER, you guys will always get first dibs on WIPS, animations, comics, ideas, suggestions, OC discussion, and YCH raffles. 
Every month, I will open a poll that you can vote on. This will be a topic/character that you would like seen drawn from me , whether it is NSFW or SFW. You will also be able to suggest ANYTHING to help me with future polls. 
I will also be doing a monthly YCH raffle based off of characters you have suggested. You're more than welcome to suggest my OCs, too! ((Kaite is definitely a popular one))
My work will contain some NSFW, so 18+ only Patrons please!


If you want to support me another way, I am open for Commissions

OR

You can donate to my Ko.Fi.

Thank you for your support!
Recent posts by PistachioZombie