Select a membership level
PixelFader Level 1


Development Activities
(CG's, BG's, Sprites, Music, Animation...etc) 
Patreon-only community voting
Includes Discord benefits
PixelFader Level 2


All Previous Rewards
Full version of games on release
Alpha access to projects in development
WIP Activities
(CG's, BG's, Sprites, Music, Animation...etc)
Includes Discord benefits
PixelFader Level 3


All Previous Rewards
Alternative assets and art (See what things could have been!)
Funny bloopers for voice over takes
Adventures in the development process (Joking and interesting tidbits)
Includes Discord benefits
About PixelFade

Who Are We?
PixelFade is a Canadian indie developer located in Toronto, Ontario.
To us, a visual novel is the best way of story-telling.
It's because the stylized artwork, the atmospheric music, fitting voice overs, immersive sound effect cues and simply the words you read are just components for the strongest game engine: the players creative imagination!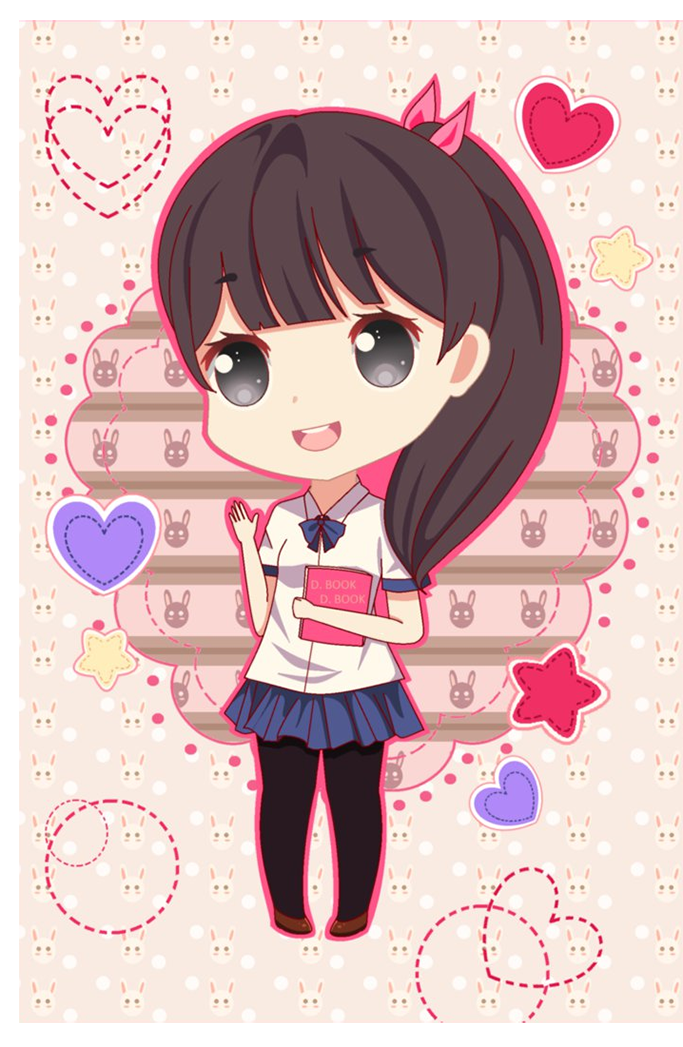 Why Patreon?
As an indie team, our biggest limiting factor when creating visual novels are resources constraints.
With your help, we can create more assets (CG's, BG's, Sprites, music, SFX), expand the scope of the story, and even create animated sequences! Ultimately, your support empowers us to reach higher so that we can strive to exceed your expectations!


Patreon Rewards
Firstly, thank you for even considering to pledge! Our projects are a labor of love and to know people enjoy playing them as much as we enjoy making them is an amazing feeling. 

For the three Patreon tiers, we have examples of rewards you can expect from each. Hopefully one of them will be exactly what you are looking for!

** Please note for full game releases, you must be an active Patreon at the time of key distribution. We don't have the ability to provide keys retroactively or for ex-Patreons. Thank you for your understanding!
 
PixelFader - 
LVL1 (PFL1)
Development Activity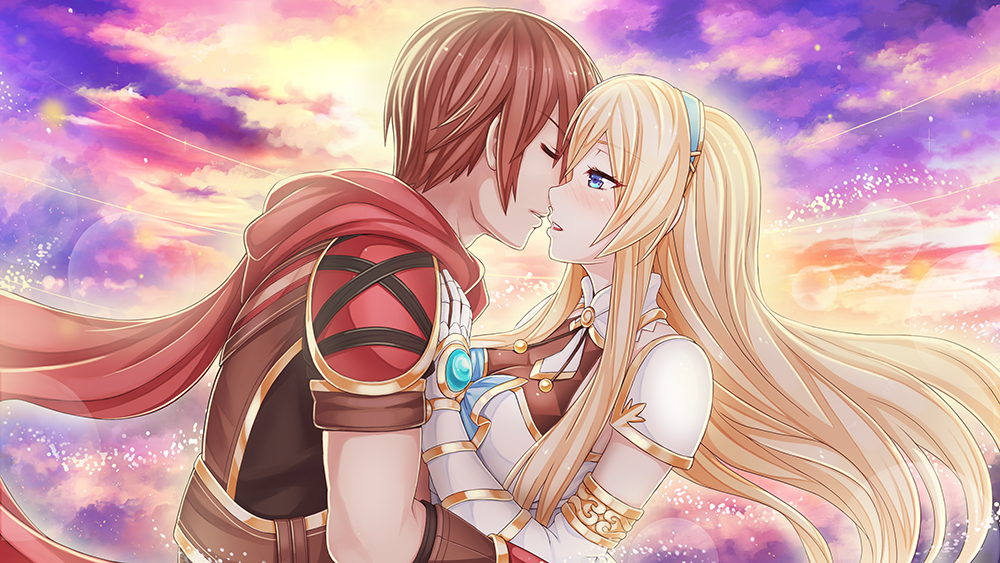 With the first pledge tier, you'll get exclusive access to
everything
we create as soon as it's completed! That means you can preview new content as you wish rather than waiting between episodes. Additionally, you will receive full resolution artwork (4K for CG's), new songs in an uncompressed format, animations and much more!
Name In Credits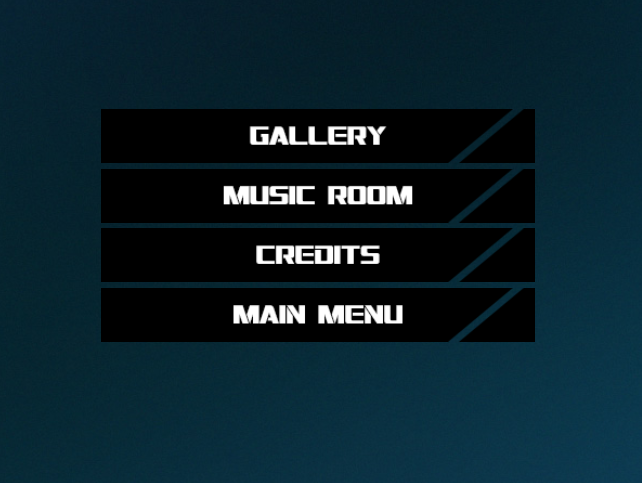 If you are an active Patreon when we add the credits section, your name (or alias) will be included as someone who helped make the project a reality!
Community Voting

We don't just
say
 we are a community driven developer, we
show
 it with our actions. ACE Academy was originally going to be just Kaori and Yuuna as romanceable options. We added a third (Valerie) from a stretch goal (even though it was not met at the time) because of the positive feedback regarding three options. People then asked for a Mayu route--we went back and rewrote two episodes to make the romance blossom naturally!
Patreon-Only Community Voting is when we are looking to make some decisions or have general ideas, you as a supporter will have a powerful voice in influencing what we ultimately do.
Exclusive Discord Channels

Come hang out with the PixelFade Dev team and other fans on our Discord server! From discussions, waifu wars and idea bouncing, all the way to playing party games together... there's always something going on! Please see below to get access to the exclusive Patreon Channels:
https://patreon.zendesk.com/hc/en-us/articles/212052266
 
PixelFader - 
LVL2 (PFL2)
Full Version of Games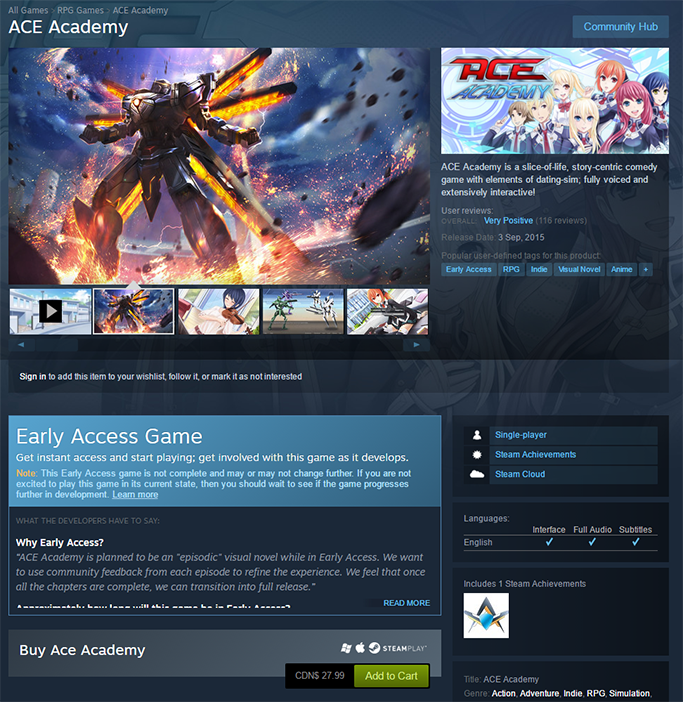 Upon completion of our projects, and as long as you are an active Patreon member, you will receive a digital key of any game we make!
Alpha Access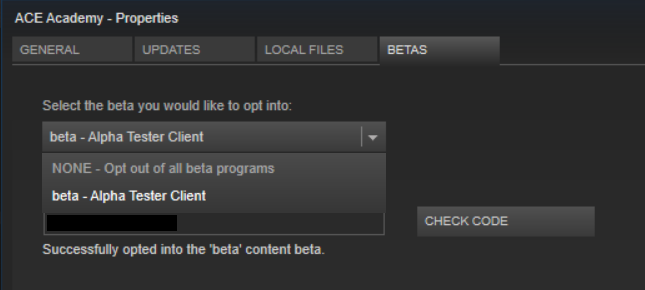 Already own the game? No problem! Being a PFL2 also gives you Alpha Access for our projects!
Work-In-Progress Activity
As we develop assets, we'll share the WIP versions with you! Since these are not finalized, any feedback you provide can directly influence what the finished version will be. You will be able to preview
all
assets from CG artworks all the way to musical tracks!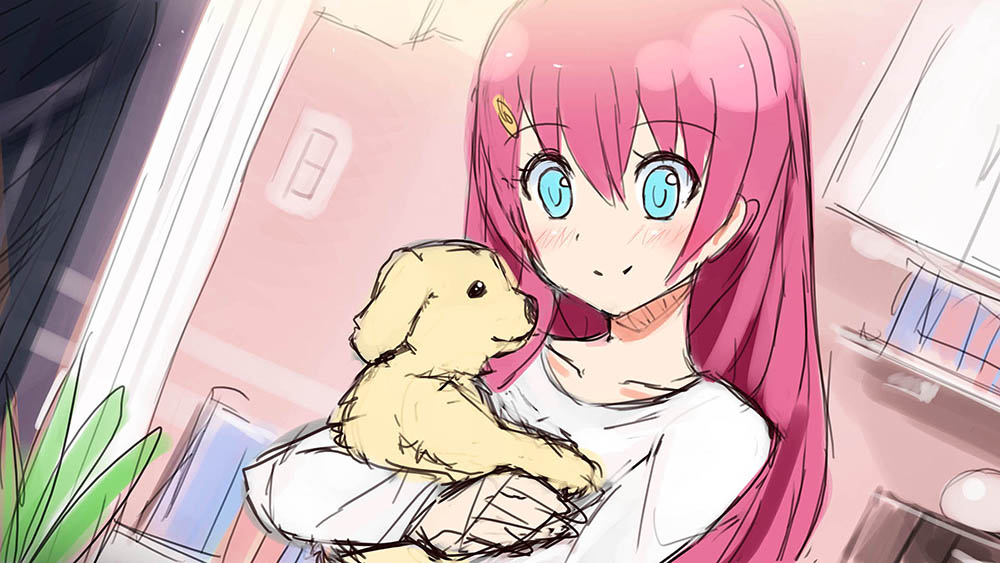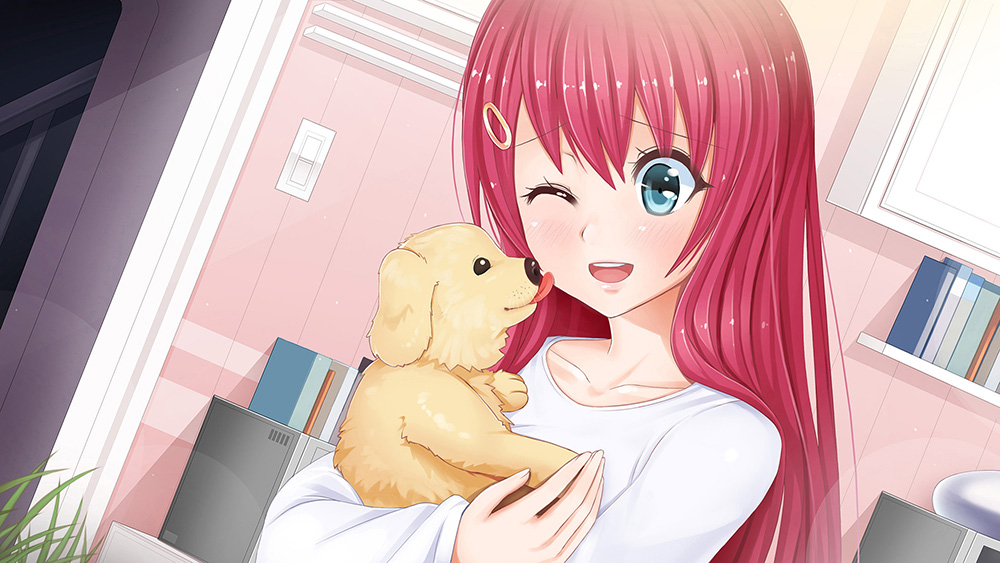 PixelFader - 
LVL3 (PFL3)
Alternative Artwork
ACE Academy - Alternative CGs

Here's some examples of alternative CG sketches. As a PFL3, you'll have access to
a lot
more!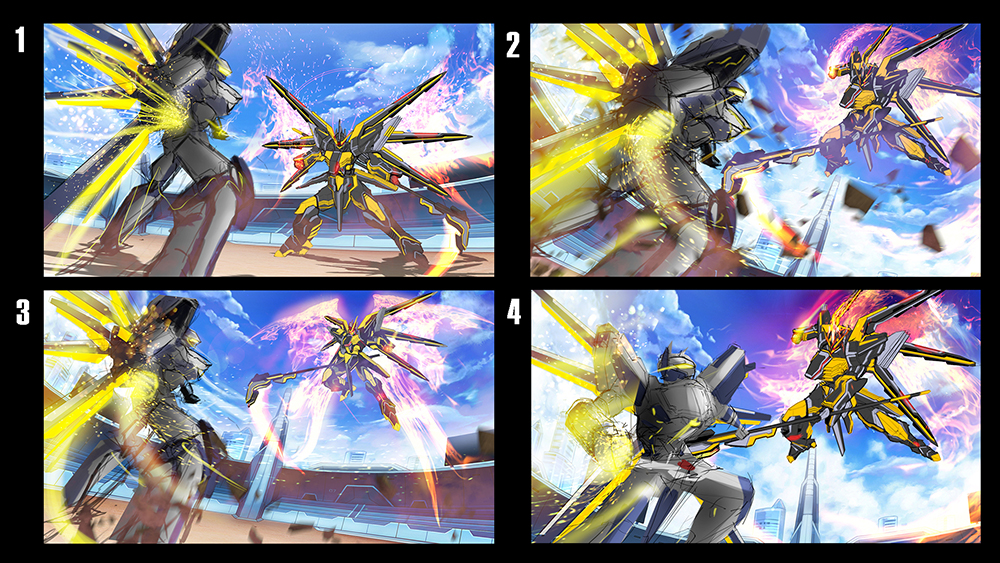 Crystalline - Unused Concept Artwork

Even though some assets don't make it to the final game, we'll share the concepts with you!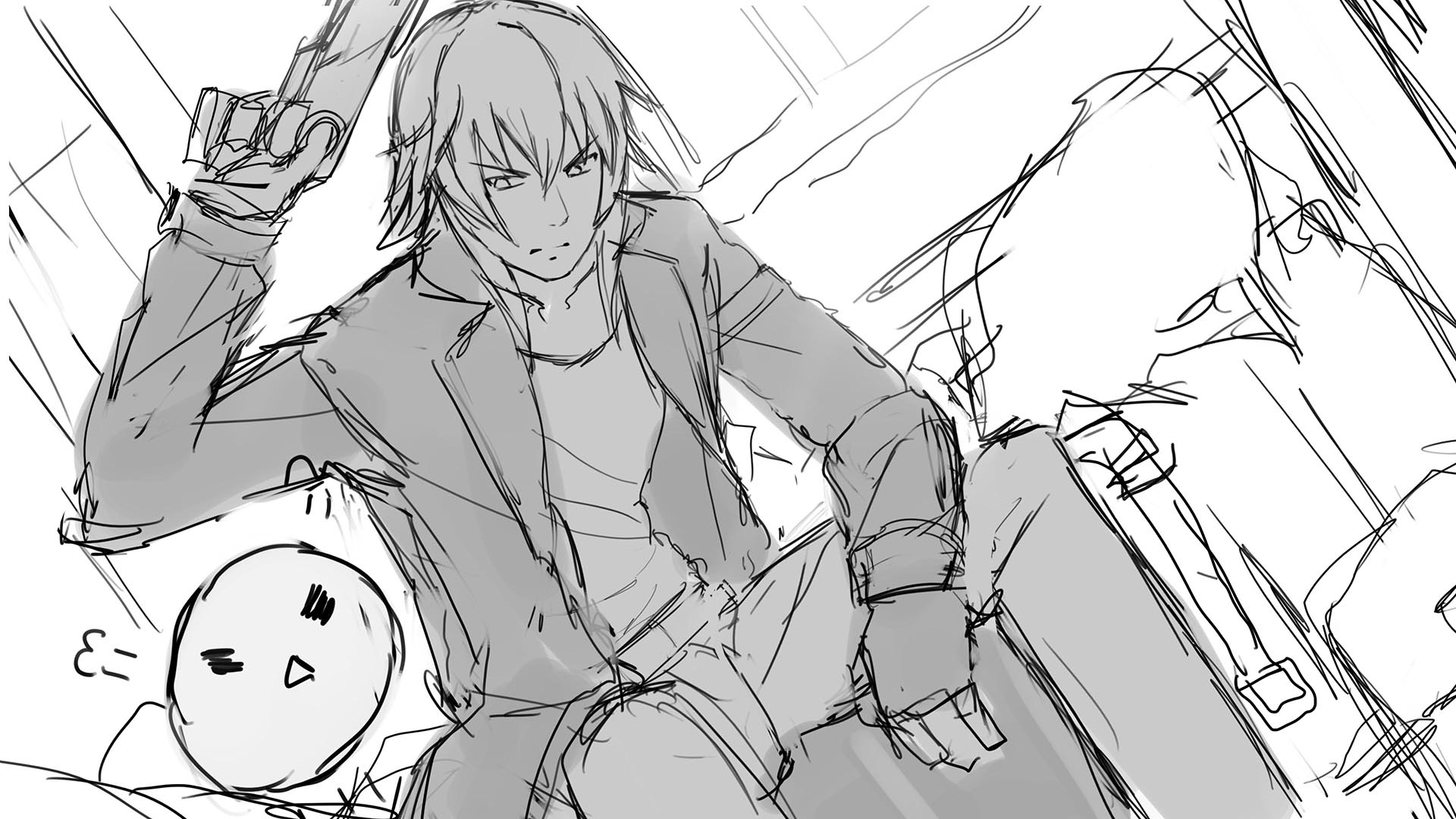 ACE Academy - VR Early Sketches

Before we came to the conclusion of Mecha's in ACE Academy, we were bouncing the idea of "War Games" but using virtual reality instead. Below you will find a sketch of what "VR Kaori" would have looked like during a "War Game".
These are the sort of developer insider information we'll be sharing with you. Think of it like an inside scoop to our creative process!
Bloopers and Dev Humor
Development has its own share of funny behind-the-scene moments! Of course we won't know when they'll happen, but we can guarantee you they'll be well worth it when they do!
The Questionable Kaori Kyaa~!
So this is Kaori going " Kyaa!" when you run her over with your bike. Normal right? Except one of the takes was this. I was not prepared.


The Valerie Trap Incident
From flirty... ...to trap. 

Nikki Goes to Japan
For episode 3, our Nikki VA (Tina) was moving to Japan. Let me stop you right there and say yes, the VA who plays Nikki went from North America to Japan. Yes, we appreciate the irony of that as well. Because her lines were going to be a little delayed, she sent us this as an apology: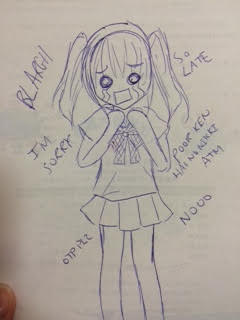 This is literally something Nikki would do. We aren't sure if Tina acts as Nikki, or actually is Nikki.
Thank you for your consideration in supporting us!!
Become a patron to
Unlock 461 exclusive posts
Connect via private message
Recent posts by PixelFade