Pixiecat
is creating Cute Erotic Photography, Cosplay & Memes ღゝ◡╹)ノ ❤️
Select a membership level
Special offer until October 31st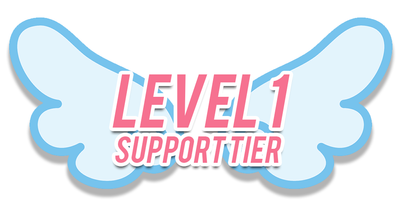 LEVEL 1: Support Tier
$1 might not seem like a lot but it really helps me out, pledging this will get you:
 ★ Poison Ivy Lewd Selfie Set (Released)
 ★ HD previews and lewd content via my private patreon feed!
 ★ Phone/Desktop Wallpapers
LEVEL 2: Snapchat Tier
Want my private snapchat access? This is the tier for you!
My lewdest selfies and videos, including implied nudity, lingerie and boudoir
BTS from shoots and everyday
Access to 1x NEW digital HD photo set
First look at set previews when released!
Memes and pictures of my cats
Rules:
✖ No screenshotting (instant ban/block no refund)
✖ No innapropriate messages or pictures
DM me immediately on patreon after you pledge with your snapchat username so you can be added!
LEVEL 3: Silver Tier
Welcome to Silver Tier! If you join this tier, you will receive:
 Access to two full photo sets per month!
 Full access to my patreon feed/lewd previews
About Pixiecat
1. LILLIANA - DEMON GIRL OC - BAD DRAGON TIER LEVEL 5
2. POISON IVY BONUS SELFIE SET - ALL PATRONS (RELEASED)!
- MORE TBA -



HALLOWEEN MYSTERY BOXES AVAILABLE FROM HOT DOG TIER AND ABOVE! 


-

INCLUDING MY FAVOURITE BRITISH CANDY
- HAND PAINTED MINI PUMPKINS
- LEWD HALLOWEEN POSTERS AND PRINTS
- ONE OF A KIND LEWD LILLIANA POLAROIDS (ALL HAND SIGNED AND DECORATED)
- UV/GLOW LILLIANA/PIXIE KEYCHAINS & LARGE VINYL STICKERS
- FREE SNAPCHAT ACCESS FOR 1 MONTH
- MYSTERY HALLOWEEN PINS AND GIFTS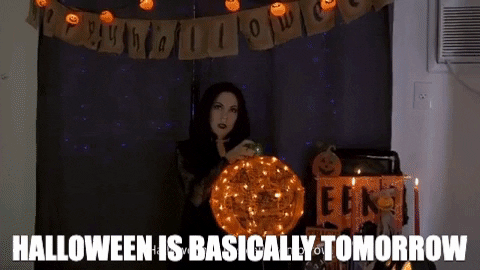 Hi, I'm Pixie, and welcome to my Patreon! I'm a British/Russian cosplay/ero-cosplayer and fanservice/lewd model with a love for cats, gaming and photography. I started cosplaying and modeling in 2012! My first cosplay was an OC Harley Quinn that I put together. I even documented my prop-making process on imgur and hit the front page in 2013 (incoming smol Pixie) (https://imgur.com/gallery/OiqO9) for the mallet prop and dress. Here on patreon, I create a mix of different content ranging from full cosplays, themed outfits and erotic cosplay/lewd/glamour modeling. I love creating content that makes me feel confident. With the support of my amazing patreon family, I'm able to continue supporting myself, working towards my dreams and goals and being able to live my best life! Patreon offers a reliable platform for content creators to financially support their work while giving back to their community. Pledging is not necessary to show your support! Patreon is available for those who have the extra funds and want to support content creators while also receiving exclusive content. 

★ RULES 

★
★Please be aware payment is taken directly after pledging. You will receive rewards even if you sign up at the end of the month. After your first pledge, you will be charged on the 1st thereafter. You will receive rewards for every month pledged. Canceling your pledge does not refund you.★

★Patrons that create a toxic environment or harass myself or other patrons will be removed and not refunded.★

★Patrons who are caught leaking content will be removed without refund. This will also cause a lack of trust between myself and my patrons, which will mean less lewd content and booty pictures, so please respect this rule.★


Q: 
Will I get rewards immediately after I sign up?


A: I release my content throughout the month, all patrons in relevant tiers will be emailed and notified upon every release. I also post to my patreon feed almost everyday! Sometimes more <3
Q: What kind of content do you post on patreon?
A: My content includes boudoir, lingerie, implied/artistic nudity, erotic, lewd, fetish, kittenplay and lots of latex at top levels. I'm also a big fan of BOOTY GIFS.



Q: I've signed up to a tier that includes snapchat access, what now?


A: Please send me a direct/private message via patreon only. I usually add within 1-3 days. Do not post to the community wall, only private message, otherwise you will not be added. You will get 30 day access from the day added.

Q: When do you send out rewards?

A: I tend to send rewards out a week or two into the following month!

If there's absolutely any questions you may have, please feel free to send me a DM on instagram or email [email protected]



Legal Note: All content published on this Patreon account is exclusive copyrighted material belonging to Pixiecat. Patrons may not distribute or publish any content from my Patreon, or private accounts, including but not limited to videos, photographs and any other such content that is posted here. Violation of this will result in legal action. Pixiecat does not release any nude content via patreon. You also may not screenshot or screen record any private content, by doing so you will be removed immediately, and you will not be given a refund. I also do not give refunds, if you sign up and delete your pledge, you do not get your money back . Any harassment of any kind will result in immediate termination of your membership to my Patreon, and no refund will be given. By signing up for my Patreon you consent that you are at least 18 years old, and agree to these terms and conditions.




Reaching this goal will be me being able to take my content to the next level, to create more content, i'll also hold a MEET UP at the next UK convention I attend and make plans to visit one overseas event!

I'll also get my own 3D printer and start showing you guys my 3D print builds for cosplays, armor and accessories. the possibilities are endless! Make it happen ;D
2 of 3